A Texas couple hopes to brew happiness and inclusivity along with coffee beans in a new shop in downtown Waco.
Amy and Mark Sauer plan on Nov. 13 to open a franchise of Bitty & Beau's, an expanding company that employs people with intellectual and developmental disabilities.
The Sauers moved this summer from Chicago to Dallas and have been working to renovate a space in the Stone's Throw warehouse development at 110 Franklin Ave., between Mamaka Bowls and Teriyaki Park. With two daughters as Baylor alumni, Amy Sauer said she has always loved Waco and is happy to move here soon.
Bitty & Beau's is aimed to be more of an "experience" rather than just a place to grab a cup of coffee, she said.
"If you are on your way to work and in a rush, please just go to Starbucks," she said. "But if you have time and want to come in and meet amazing people who happen to have disabilities, then you should come into our coffee shop."
This will be the 10th location for Bitty & Beau's, which started in 2016 in Wilmington, North Carolina. Founders Amy and Ben Wright describe their company as a "human rights movement disguised as a coffee shop." The name and the inspiration for the company came from their two children, who have Down syndrome.
For the Sauers, the journey began a few days after Mark was laid off.
On a whim, he did an online search for Bitty & Beau's, a company he often partnered with at work. It so happened that the company had just announced that they would begin franchising their coffee shop, Amy Sauer said.
After that, Amy Sauer said she knew the couple had to apply because they loved both the idea behind the coffee shop and the idea of a franchise.
She credits the smooth process of finding a building to God's providence and to her real estate agent Gregg Glime, who stayed on top of the market to get the best location.
Waco general manager Grace Casper is a believer in the coffee shop's mission. Casper graduated from Baylor University last May with a degree in marketing and entrepreneurship.
She said her hope for the coffee shop is for people to come in and "have a happy cup of coffee."
"It is crazy, because I've always had this dream of opening up a coffee shop for individuals with disabilities to work at," Casper said.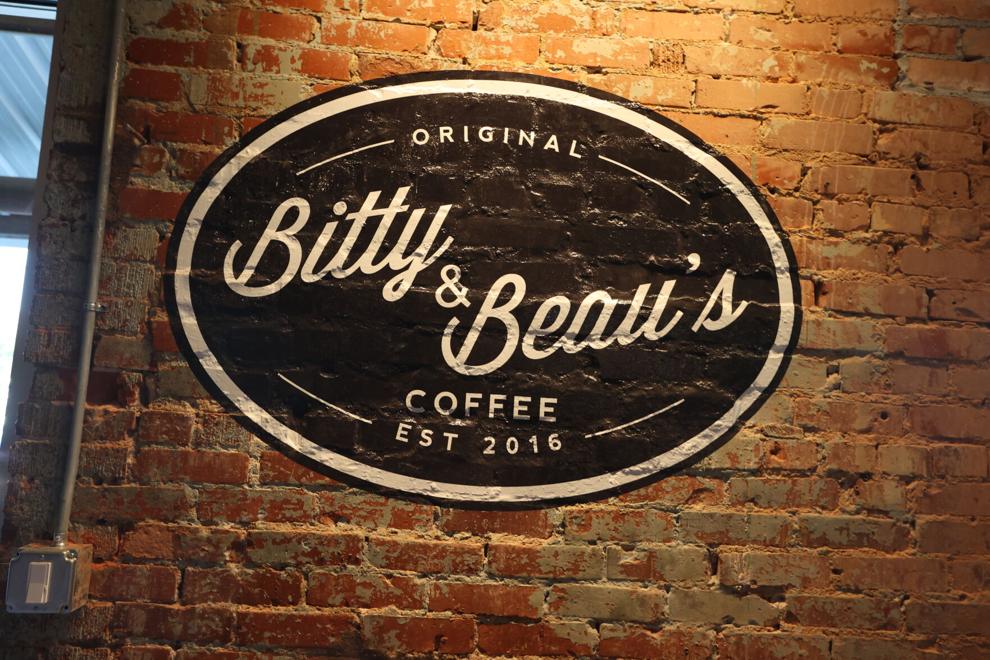 When she saw that Bitty & Beau's was coming to Waco, she said she reached out and told the franchise owners she would be willing to work for them in any capacity. Two days later, Casper received a call from what she thought was a "random Chicago number" but it turned out to be Amy Sauer calling for an interview.
After several rounds of interviews, Casper was eventually offered the position. She said she was left wondering what the catch was.
"I was honestly so scared to take the position because it felt too good to actually be true," Casper said.
Casper will be working alongside her good friend H.D. Tolson, a senior at Baylor, who will hold the position of assistant manager. Tolson said he is now "playing a waiting game" until he graduates and begins working.
Casper and Tolson have worked together many summers at Camp Barnabas, which is tailored to individuals with disabilities and chronic illnesses. Tolson said his time serving at Camp Barnabas is when his passion for inclusion ministries really took off, and he is excited to now have a job centered around that idea.
"It's more than a cup of coffee" is a phrase that is embedded into the mission statement of Bitty & Beau's, and this definitely rings true for Melissa Copp and her Waco family.
Copp, who has "been following the founders of Bitty & Beau's since before Amy Wright was named the 2017 CNN Hero of the Year," is the mother of two boys, Calan, 13, and Lawson, 9. Both boys were born with a rare genetic mitochondrial condition that Copp said is not yet named and is "without many published cases worldwide."
Copp said she hopes the opening of Bitty & Beau's will spark conversations and normalize topics "that have been brushed aside for a very long time."
After Copp and her family were featured on HGTV's "Fixer Upper" in 2018, they used their platform to launch the Raising Wheels Foundation, a 501(c)(3) nonprofit designed to "assist parents raising differently-abled children while raising awareness of the need for accessibility."
"In the beginning, I didn't really know what advocacy meant or what it looked like in the special needs community," Copp said. "I was just doing what any parent would do for their child that couldn't fight for themselves, so they can have a chance at living life to the fullest."
Copp chooses to use phrases such as "differently-abled" for her children.
"To us, they are just as capable and able as the devices that help them get there," she said.