A horse's loping stride has proven good medicine for those dealing with stroke, Parkinson's disease, cerebral palsy and autism, studies show. Engineers at the Baylor Research and Innovation Collaborative took the concept one stride farther, inventing a miniaturized machine that simulates horseback riding.
But getting a promising idea like this to customers takes money and market savvy. Enter Waco Ventures, a new venture capital firm that is helping commercialize technologies spawned at Baylor's research lab.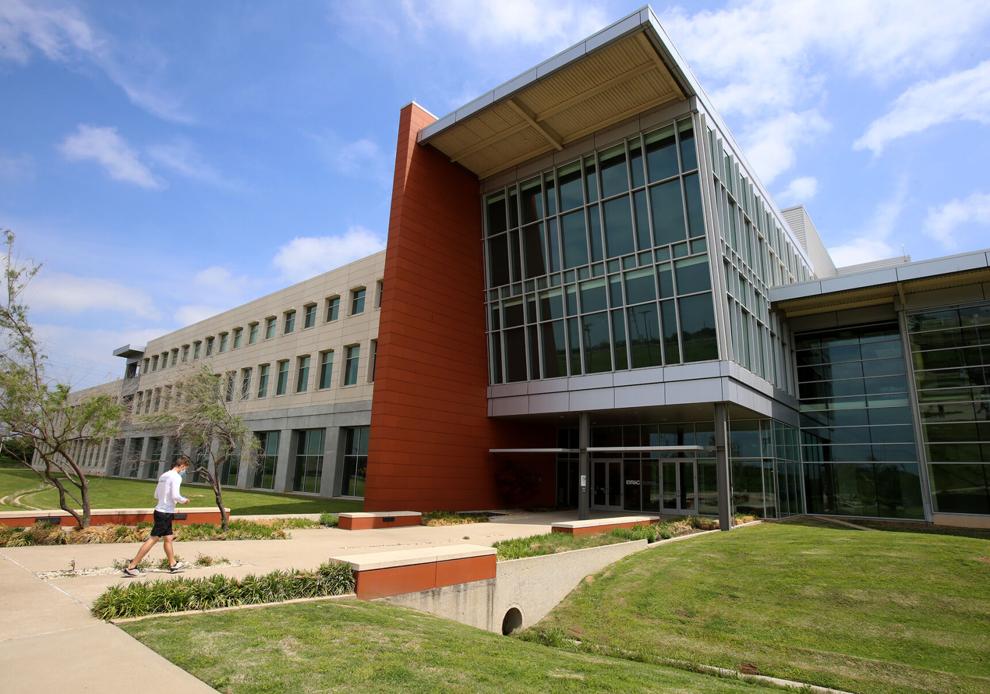 Baylor and its community partners created the BRIC more than a decade ago at the old General Tire Plant, 100 Research Parkway, as an incubator and testing ground for high-tech startups.
One of those companies is Chariot Innovations, which created the mechanical therapy horse known as the MiraColt.
With help from Waco Ventures, sales of MiraColt are surging. The firm can assemble five 180-pound machines weekly, and sell them for $7,500 apiece. The devices are growing in popularity with physicians, therapists and ride-for-health venues such as Joyride Center in Magnolia, near The Woodlands; and The Ride Center for Kids in Georgetown. They sometimes serve to complement real horses used in therapy, said the Peter Kulaba, Chariot's director of fulfillment and information, during a tour.
Brian Garner, associate professor of mechanical engineering at Baylor, patented his contribution to hippology, the MiraColt, which is stationary and compact enough to place in a closet. The seat moves, allowing the machine that some might liken to a mechanical bull, or a mechanical horse in this case, to complete a range of motion not unlike a horse walking a pasture.
"This stimulates the brain, promotes natural movement," said Todd Buchs, Baylor assistant vice provost for research and director of commercialization and industry engagement at the BRIC. "It can benefit stroke victims, those with Parkinson's, autism sufferers. There was much research, then we brought in investors, and now we're selling units. We can make one a day."
Production will remain inside BRIC's walls until the team can find a suitable home elsewhere in Waco. Kulaba said the device can be mass produced under the right conditions, and efforts will continue to make that happen.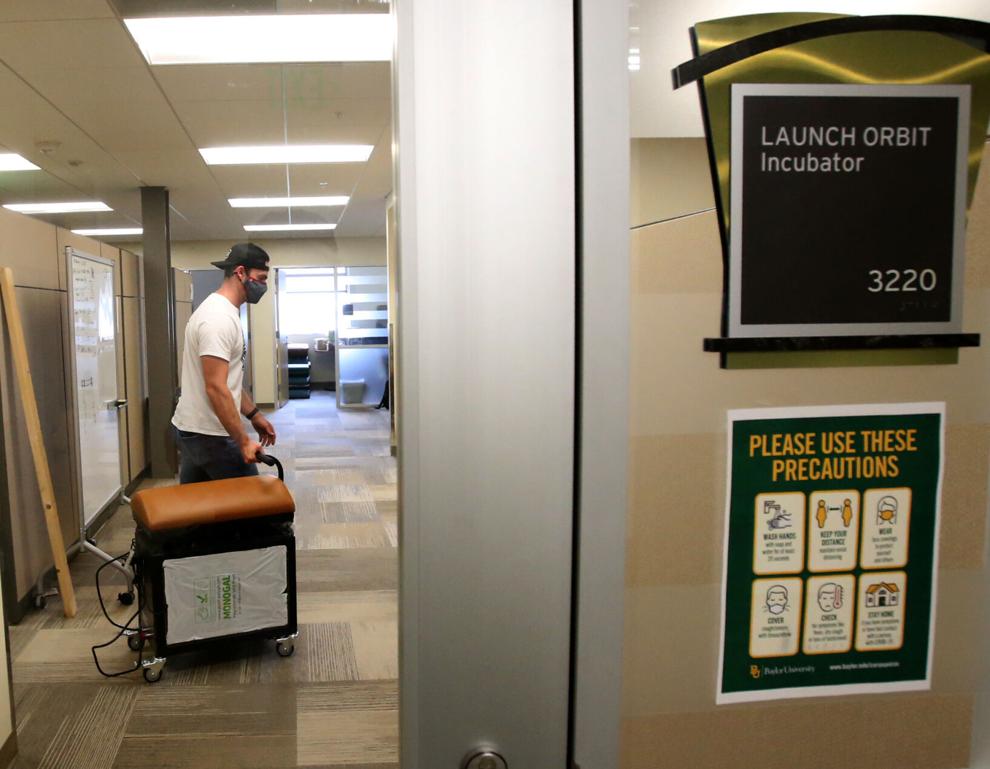 "The beauty of these is that they are totally billable to insurance companies," Buchs said. "Research has proven they do have a therapeutic effect. We're now working with autism centers. We have been in contact with one in Atlanta, which networks with 110 throughout the United States. Once knowledge gets out, the science is seen, sales could go up enormously."
Baylor receives benefits but reaps no windfall, Buchs said.
"Baylor is not in control, and we don't want to be," he said. "We want the startup to be in control. We charge assignment fees, but those are minor compared to the bigger upside. We don't make profit. We ensure that inventors are compensated, and anything we make, we put back into research infrastructure. We put together deals to create a beautiful pipeline."
That pipeline needs funding to keep flowing. Waco Ventures' managing partner Allen Page said his organization tries to fill that role.
Page, who practiced law in Austin, formed a venture capital firm for clients wanting a ground-floor introduction to high-tech companies. News about BRIC intrigued him, so he recruited an executive team to join him in his quest to link investors with would-be tech entrepreneurs. The team maintains an office at Startup Waco, 605 Austin Ave., and so far has raised $18 million.
"We can be flexible with the people we approach," said Page. "If someone requires a few million, we might approach a few high-net-worth individuals, private equity groups, and aggregate them together."
He said investors come from all over the United States, but most are from Texas, "and like the excitement of being part of something new."
Page said Waco Ventures deals almost exclusively with startups originating at the BRIC but would welcome the chance to expand its sphere of influence.
Buchs said most universities find commercializing research a challenge beyond their core competency. Some have "broken the code," namely Stanford University, Georgia Tech University, the University of Wisconsin and Purdue University, he said, but most have a vehicle outside the university.
"That's what we elected to do here," Buchs said. "We want inclusion in the process. There are things we can do well, and we will keep those within the university, but we also have brought in lab-to-market collaborators. They all have an equal voice aligned around our principles. We want to put technology in the market that will have a societal impact, and everybody has to win. The investors, the startups and Baylor all have to win."
Buchs said the process falls into three categories. Baylor pursues funding to support its aspirations, to bankroll faculty and student research. Then comes intellectual property capitalization, "taking technology and putting it in a form attractive to investors." Finally, due diligence determines if there is enough marketplace interest to turn a technology into a thriving business.
"We want this all to land in Waco," Buchs said.
He has attended briefings with the Waco-McLennan County Economic Development Corp. board, the Waco Industrial Foundation and the Waco City Council, among others, to discuss startup potential.
Buchs mentioned two other projects that bear watching due to their commercialization potential. Baylor professors Gary Mandle, Corey Carbonara and Michael Korpi created a company called 6P Color Inc., which allows digital devices "to produce a wider color gamut image, bringing motion pictures closer than ever before to the natural viewability of the human eye," according to a release from the university announcing the project.
"Instead of three primary colors, you have six. It's totally disruptive," Buchs said. "It basically started with images taken by astronauts from the International Space Station. They testified that what they see up there, they can't see down here. What they were seeing couldn't be displayed."
Tweaks using BRIC-based technology, said Buchs, had astronauts marveling that 6P Color Inc. captured the essence of what they witnessed.
BRIC, he said, soon will host a demonstration for the movie industry.
Also, Baylor engineering professor David Jack and his team at Verifi Technologies have applied ultrasound technology to structural analysis of composite materials in aircraft, automobiles, racing bikes and military equipment. This testing is done without the materials being destroyed, lowering costs and reducing downtime, Baylor University announced.