Main Event, a good-time place offering bowling, billiards, laser tag and arcade games, has secured a site grading permit to build near New Road and Interstate 35, where it will complement a 14-screen Cinemark theater and a Topgolf range.
The local Associated General Contractors office confirmed the permit has been issued, and construction plans remain under review at Waco City Hall. Construction of the 48,675-square-foot building is estimated to cost $7.7 million, according to the permit, not including furniture, fixtures and equipment.
Houston's NewQuest Properties is developing a 143-acre site between the Harley-Davidson Waco dealership and Central Texas Marketplace, and has announced improvements covering 285,000 square feet, including a scaled-down Topgolf climate-controlled driving range, restaurants and the Cinemark theater with its recliners, footrests and expansive snack area.
Residential units are a possibility at the rear of the development, which has received a $5.2 million pledge from the city of Waco in exchange for NewQuest's commitment to make infrastructure improvements along the I-35 frontage road that provides access to NewQuest's Cottonwood Creek Park.
Based in the Dallas-Forth Worth Metroplex, The Main Event sports locations around the country, with communities all over D-FW seemingly having a model, according to the company website. Others are scattered across South Texas, San Antonio and Houston, and outside the state.
Depending on location, The Main Event offers bowling, indoor mini-golf, arcade games, laser tag, food and drink accommodations and areas to be reserved for birthday parties and corporate gatherings.
The Main Event homepage currently is showcasing a $14.99 special before noon that includes bowling, laser tag and billiards.
Sales tax holiday
The specter of COVID-19 has not dissipated, and opinions on the wisdom of returning to school continue to conflict. But the Texas Comptroller's Office has not backed away from its annual sales tax holiday.
It is scheduled for the weekend of Aug. 7-9.
"Even though significant uncertainty remains for our public and private schools as a result of the COVID-19 pandemic, the sales tax holiday is a perfect opportunity to save money on school supplies and other tax-free items at a time when many Texans are carefully monitoring their family finances," Comptroller Glenn Hegar said in a press release. "Online shopping is covered, so I encourage all Texans to shop online or practice social distancing when making in-store purchases."
The law exempts sales tax on qualified items including clothing, footwear, school supplies and backpacks priced at less than $100. Shoppers can save about $8 on every $100 they spend. The Texas Legislature sets the date of the sales tax holiday and approves the list of tax-exempt items.
Boat tour nod
The editors of USA Today, the newspaper, have included Waco Tours' River Cruise among candidates for the title "2020 Best Boat Tour in North America." This is the second straight year it has appeared on the list.
A panel of travel experts chose 20 cruises to compete for the title. The public is invited to vote at www.10best.com. It is not necessary to have been on the Waco Tours River Cruise to cast a vote, according to a press release.
The only requirement is that voters must be over the age of 18.
Voting ends Aug. 17, and a winner will be announced Aug. 28.
"We are so excited and honored to be nominated for this award," Waco Tours co-owner David Ridley said. "If you have experienced or are familiar with our company, our tours and team, we invite you to vote for Waco Tours."
River Cruise is a 2½-hour sunset cruise on the Brazos and Bosque rivers, with tour guides discussing Waco history and points of interest.
Franchising partnership
Waco businessman Gary Findley, a master at building franchising concepts, announced that his companies, Restoration 1 and Bluefrog Plumbing + Drain, attracted the interest of two heavyweights in the investment field: MPK Equity Partners in Dallas and Princeton Equity Group.
"We are incredibly excited to partner with Gary Findley and the rest of the management team to build on the solid foundation they have created and to continue to grow both companies," MPK and Princeton managing partner Doug Kennealey wrote in a press release.
Restoration 1, under Findley's leadership, has grown to almost 300 locations open or in development with plans to expand to more than 500 within three years.
It and Bluefrog Plumbing + Drain are headquartered in a 23,000-square-foot complex on Steinbeck Bend Drive, Findley said in an interview.
"We do all of our training in three buildings. We have an indoor 'flood' house, and we have plenty of room to grow," Findley said.
He said the infusion of capital means access to resources, including technology and marketing. Franchisees have remained active during the pandemic because both brands, plumbing and property repair and restoration, are considered essential. He said the virus may prove a boon to franchising going forward as individuals take stock of their financial future and their vulnerabilities.
Princeton Equity Group also has investments in brands including Massage Envy, European Wax Center, Sola Salon Studios and Urban Air.
Wells Fargo reopening
The Wells Fargo bank branch at 1105 Wooded Acres Drive, next to an H-E-B grocery store, is scheduled to reopen Monday after temporarily closing July 13 after an employee tested positive for COVID-19.
Wells Fargo activated its COVID-19 protocol, "deep cleaned the branch, and is following all public health guidance," spokesperson Ty Morrison said.
All employees there who were in prolonged, close contact with the employee who tested positive were asked not to come into the office, Morrison said by email. She said the employees will not need to use paid time off.
Can or bottle?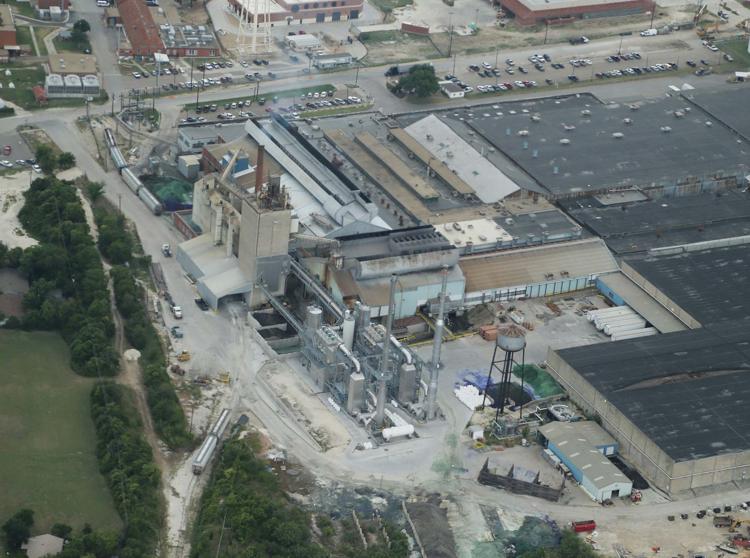 America is facing an aluminum can shortage because of COVID-19.
Several published reports indicate staying at home has not resulted in a drop in beer consumption, but has shrunk the containers beer comes in. With access limited to taps at bars and restaurants, distributors are filling fewer barrels and more cans. The growing popularity of alcoholic seltzers also has contributed to depleting the supply of aluminium cans, according to a CNN Business article.
Owens-Illinois, often referred to as O-I, has taken note of the situation. The international maker of glass bottles, with a facility on Beverly Drive, is urging the public, the beverage industry and society in general to use glass instead.
"While you don't have the power to fast-forward to 2021, you can make the best of the time you spend at home," the post states. "You don't have to miss beer or soda because of an aluminum can shortage. Reach for glass bottles instead and see why everything tastes best in glass."
Concerned about COVID-19?
Sign up now to get the most recent coronavirus headlines and other important local and national news sent to your email inbox daily.