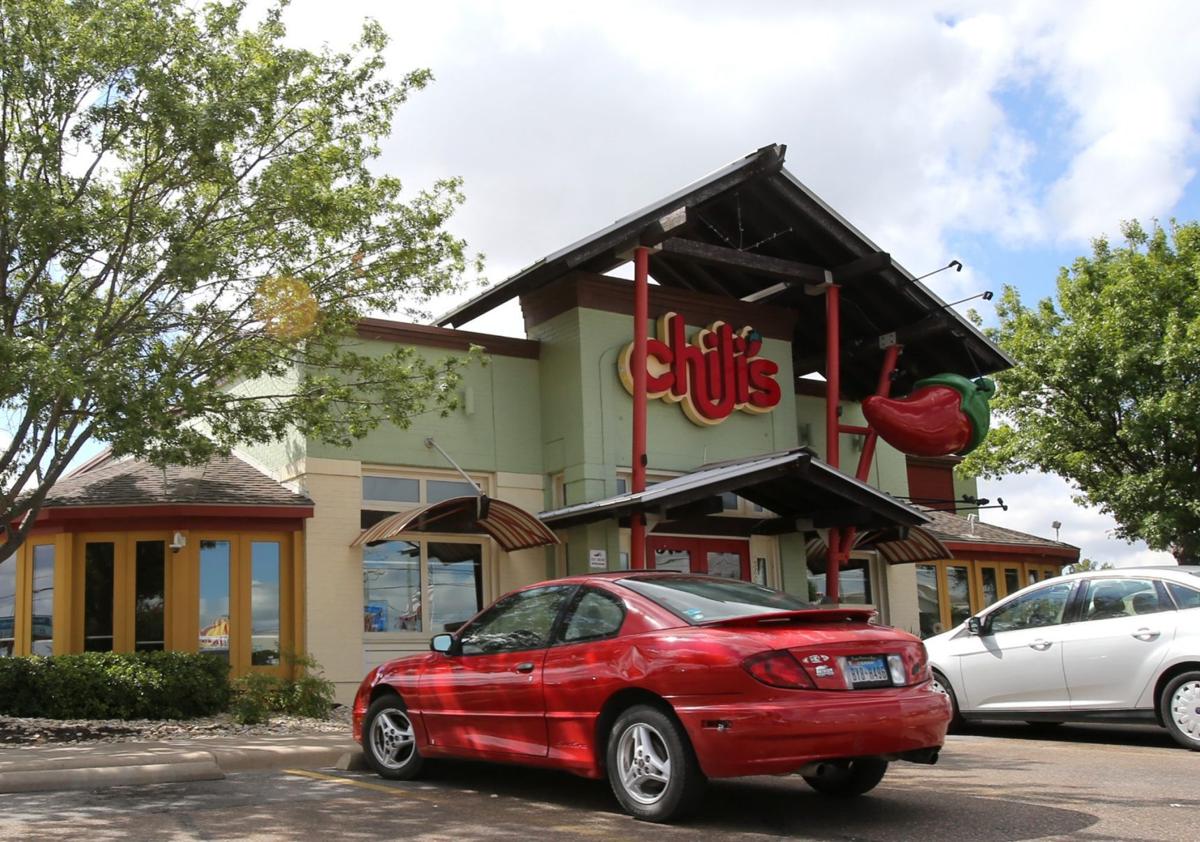 Say so long to the former Chili's and Bella Luna Italian Bistro building at Bosque Boulevard and Valley Mills Drive, in Parkdale shopping center.
It is going down to accommodate construction of a new restaurant called Slim Chickens, which specializes in chicken tenders, chicken wings, sides and a la carte items including fried pickles, fried mushrooms and fried okra.
The Slim Chickens website prominently mentions the dipping sauce accompanying meals, which may remind diners that Raising Cane's also serves a popular sauce with its chicken tenders. Like Cane's, Slim Chickens provides Texas toast with entrees.
Founded in Arkansas, Slim Chickens has grown to about 100 locations. Sources say construction of Waco's new Slim Chickens may begin in August. A nine-month schedule would produce a grand opening in spring 2021.
Waco real estate agent Pat Farrar confirmed Friday the old Chili's building has been placed under contract by a potential buyer he declined to name.
The Waco Chili's relocated to Bagby Avenue and South Valley Mills Drive.
Still Dunkin'
Dunkin', which officially dropped "Donuts" from its name early last year, has announced it will close 450 locations, but those on North Valley Mills Drive and Hewitt Drive are not on the hit list.
The Massachusetts-based doughnut chain has clarified its intentions, saying it will shutter only stores in Speedway convenience stores, which are clustered on the East Coast. Freestanding shops are in the clear.
No official word yet on which locations Bed Bath & Beyond will close. It has announced plans to shutter 200 locations performing poorly.
Neighborly buys HouseMaster
Waco-based Neighborly, formerly The Dwyer Group, has bought another company for its home service portfolio: HouseMaster, a professional home inspection franchise headquartered in Somerville, New Jersey.
HouseMaster becomes the 25th brand under the Neighborly umbrella.
Founded in 1979, HouseMaster became the first home inspection business to franchise, according to a Neighborly press release. It now boasts 170 franchisees representing 300 territories in the United States and Canada. Its representatives have carried out more than 3.5 million inspections.
"Having grown up in this business, I recognize that joining the larger Neighborly organization marks a historic moment for HouseMaster as a launching point for growth like we've never seen before," HouseMaster President Kathleen Austin Kuhn said in the press release.
Other Neighborly brands include Mr. Rooter, Mr. Electric, Mr. Handyman, Five Star Painting, Molly Maid, Glass Doctor and Grounds Guys.
It is headquartered at 1010 N. University Parks Drive.
COVID-19 response grant
A $400,000 federal grant is headed to the Waco area, targeted at smaller communities needing help dealing with COVID-19-related problems.
"It could help these smaller areas become more digitally enhanced," said Russell Devorsky, executive director of the Heart of Texas Council of Governments, the local agency allocating the money.
Headquartered at 1514 S. New Road, HOTCOG pursues funding for projects in a six-county region: Bosque, Falls, Freestone, Limestone, Hill and McLennan. Clients include cities, school districts, community colleges and special districts, according to the HOTCOG website. It works with the Area Agency on Aging, offers law enforcement training classes, and provides transportation to residents of rural areas using nearly 30 vans and small buses.
HOTCOG provides microloans aimed at business growth and economic development, with Devorsky specifically mentioning ongoing projects in Bellmead, Hillsboro, Bosque County, Falls County and Mexia.
Devorsky said the grant for COVID-19 response could enable upgrades to communications systems in smaller communities to become a reality. Officials could meet remotely, possibly using Zoom technology, during this time of social distancing.
"We hope to get this done within the year," Devorsky said. "We are putting pedal to the metal. There is never enough money, but we're going to do everything possible to maximize the benefit of these dollars."
Texas Sen. John Cornyn announced the grant, which Congress made possible with passage in March of a relief and economic stimulus package in response to the coronavirus.
Devorsky said Texas is home to 24 regional councils of governments similar to HOTCOG, "and about 20 are getting the $400,000 grant."
Diversified move
Diversified Product Development, now located at 10th Street and Webster Avenue in downtown Waco, will break ground Monday on its new site in Bellmead, 600 Research Boulevard, near a Home Depot store.
Festivities will start at 3:30 p.m., according to a press release.
Diversified recently closed on the purchase of a 7-acre tract from the Bellmead Economic Development Corp. Its present site, with an end-to-end mural depicting historic Waco events and venues, has been bought by local developer Bill Wetterman, who plans a major overhaul of the building located only blocks from Magnolia Market at the Silos.
Concerned about COVID-19?
Sign up now to get the most recent coronavirus headlines and other important local and national news sent to your email inbox daily.