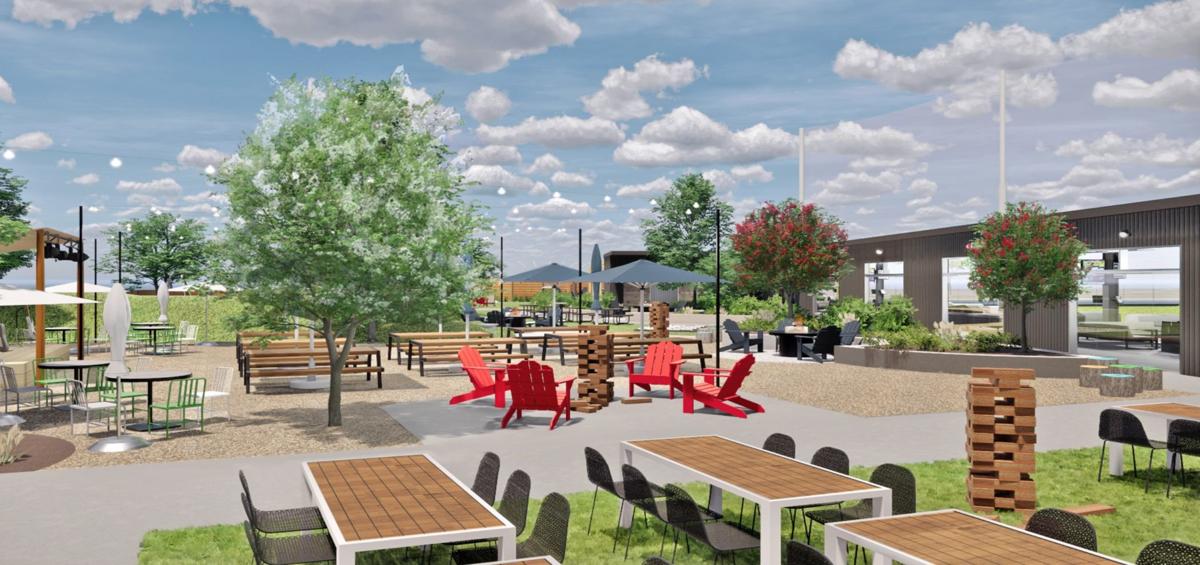 Topgolf announced it has halted construction of a new venue near New Road and Interstate 35 in Waco because of coronavirus disruptions.
Its one-story facility, a miniaturized model of the three-story versions in major metropolitan areas, was supposed to open later this year.
But COVID-19 is altering a lot of plans.
"As you may know, Topgolf has temporarily closed all of our venues due to the pandemic," spokesperson Kara Barry wrote in an email. "At this time, we are focused on preparing to reopen our existing venues when we can do so safely, responsibly and in compliance with local government guidelines."
As a result, construction on new projects has ceased, she said.
"We look forward to reopening our venues and restarting our development projects across the country soon," Barry wrote.
Topgolf is among several attractions planned as part of Houston-based NewQuest Properties' 143-acre development that would include a 14-screen Cinemark movie theater, restaurants and a bowling center.
Flowers for nurses
Grocery store chain H-E-B announced it will deliver 4,000 plants and floral bouquets to nurses in Texas "serving on the frontlines of the coronavirus crisis."
H-E-B representatives were scheduled to visit Waco's Baylor Scott & White Hillcrest and Ascension Providence on Friday, bringing along "dozens of bright, fresh flowers and plants" for nurses at each facility.
H-E-B plans similar surprise visits at 20 hospitals statewide.
The state's dominant grocery store also committed $3 million to local nonprofits providing relief to seniors, children and low-income families. It also has donated more than 140 truckloads of product to Texas food banks throughout the crisis, totaling almost 8.5 million meals, according to a press release.
Agricultural loans
Agricultural businesses now are eligible to apply for U.S. Small Business Administration Economic Injury Disasters Loans for the first time in 30 years.
WCTractor buys Tipton
WCTractor, a fast-growing Kubota sales and service group, has bought the Waco-based assets of Tipton International. With the buyout, Waco joins eight other dealerships, including in Bryan, Temple, Navasota and Brenham.
"Tipton International served the area for decades, and we couldn't be more thrilled for the opportunity to partner with the community for decades to come," President Chris Wackman said in a press release.
WCTractor is a Kubota "Circle of Excellence" dealer, a designation assigned to the top 15 dealers in the nation.
It will sell Land Pride, Bush Hog, FAE and Armstrong Ag products in Waco.
Salvation Army store
The Salvation Army Thrift Store at 4721 W. Waco Drive has emerged from its COVID-19-mandated hibernation and is hosting a series of sales.
It formally reopened with a sidewalk sale, followed by a $1-per-item sale, spokesperson Diana Barrett said.
"Sidewalk-parking lot sale sounds great … until the winds kick in," Barrett wrote in an email. "The racks kept falling over. They've worked hard to try and space things out. We have someone stationed at the door offering hand sanitizer, gloves, etc., and keeping an eye on the occupancy."
The staff is wearing masks and gloves, and tape marks the required spacing distances. Plexiglass shields were installed at registers, and staffers are frequently sanitizing common areas throughout the day, she said.
Revenue the store represents 20% of The Salvation Army of Waco's local budget, supporting utilities, operations and social service programs.
McGregor airport improvements
McGregor Executive Airport, located in the booming U.S. Highway 84 corridor, will receive a $1.3 million grant approved by the Texas Transportation Commission. Work will start this spring on pavement improvements.
Project costs will be funded through the city of McGregor and the Texas Department of Transportation's Facilities Grant Program.
About 275 community airports in Texas are eligible for funding.
Home sales down
Local home sales slowed by 15.3% last month as COVID-19 began to stir.
Greater Waco saw 249 existing homes change hands, down from 294 in April last year, according to figures provided by Ashton Gustafson's local AG Real Estate firm. It tracks the Waco Multiple Listing Service to provide data. The typical sale for the month was an 1,860-square-foot, three-bedroom, two-bath home fetching $214,281.
"Activity slowed, but it did not stop," according to the firm's summary. "Many transactions still had multiple offers upon listing."
The sales volume totaled $53.5 million, a 14.6% year-to-year decline.
"Shelter in place was the primary factor for the abrupt change in market activity," according to the summary.
There were bright spots, however. Homes stayed on the market an average of 15 days fewer than April last year, and mortgage rates hang near all-time lows, driving a boom in the refinance market.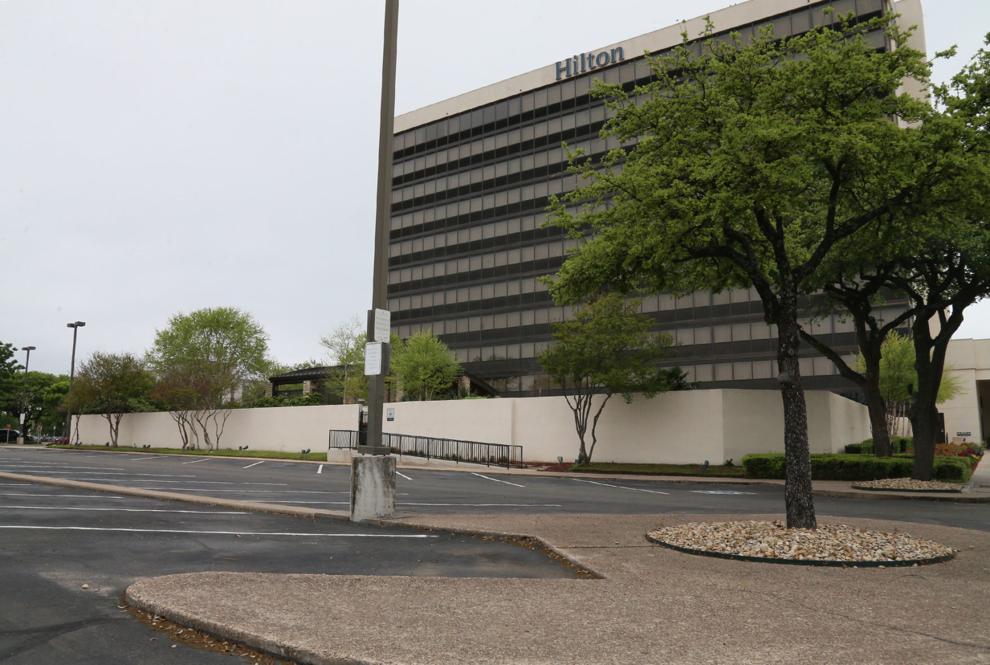 Hilton target date
The Hilton Hotel downtown was among the first, if not the first, lodging establishment in Waco to close because of changes related to the coronavirus.
"Based on current business on the books, we have a targeted reopening date of June 1," general manager Justin Edwards said by email. "Our recovery is going to take time, but I am confident that we will weather the storm and get back to Conrad Hilton's founding purpose, 'to spread the light and warmth of hospitality.' Additionally, we are taking this time to familiarize and train our team on the new Hilton Brand cleanliness and disinfection standards, an industry first called Hilton CleanStay with Lysol Protection."
Restaurant roundup
Slowly but surely, restaurants are opening for dine-in service, though occupancy must not exceed 25%, per Texas Gov. Greg Abbott's orders.
On The Border Mexican Grille & Cantina has opened dining rooms in 45 restaurants in five states, including Waco and elsewhere in Texas. It has enacted a laundry list of cleaning and sanitation procedures, including the use of gloves, masks, temperature checks, health surveys and attention to surfaces. It it also using disposable menus.
Walk-On's Bistreaux & Bar in Legends Crossing has opened its dining room. It has employed "checkered seating" to maintain social distancing. Condiments are available upon request. Wait staff will bring silverware when guests are seated. Disposable menus are available, and all team members wear masks. To-go and delivery orders will have tamper-proof stickers.
Dickey's Barbecue Pit is sponsoring a contest asking the public to share the best advice mom ever offered. A random winner will get free barbecue for a year. Sunday is Mother's Day, but the promotion lasts through May. Participants may post messages on social media using hashtag #motherlyadvice.
A reader chastised yours truly for failing to include Golden Corral in a recent roundup of dining room openings, saying its traffic volume is unsurpassed.
At Eighth Street and Franklin Avenue, "we have seen a steady stream of patrons to Union Hall," spokesperson Matt Cote said. "Many are still taking food to go, and we do have people utilizing in-house dining."