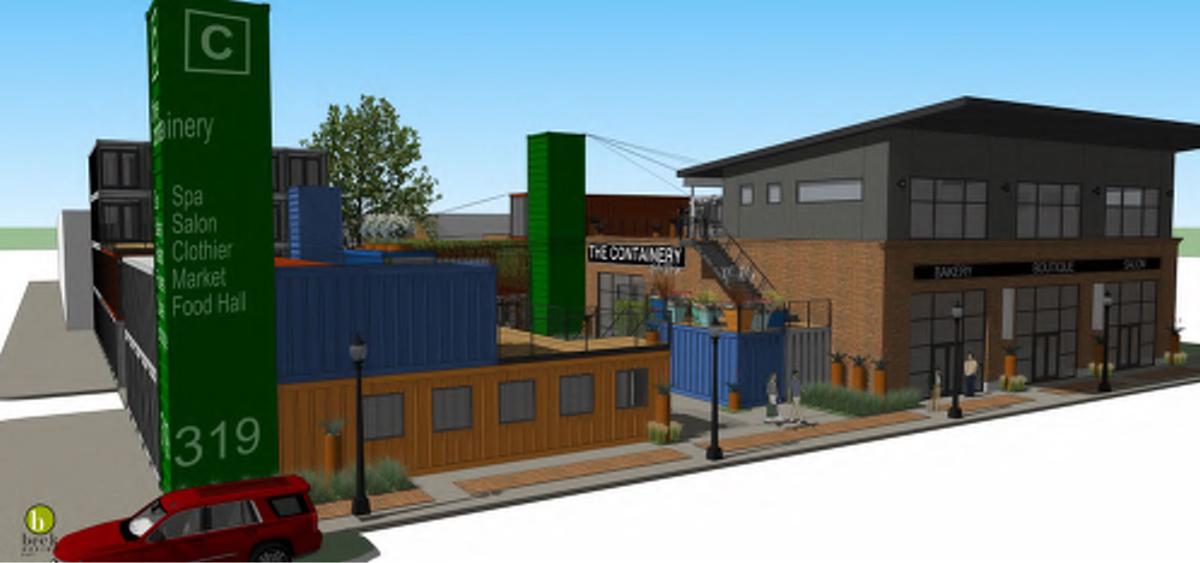 Two venues have opened that could prove therapeutic for anyone yearning to take a swing at their anxieties without hurting someone or facing jail time.
They also could provide fun and a night out with friends or family.
They are Waco Axe Co. and Waco Rage Room.
For $20 an hour, individuals can hurl axes at wooden targets displayed at Waco Axe Co., 1526 Washington Ave., which opened about the time COVID-19 was first gaining steam, closed under orders and now has reopened.
It is open until 10 p.m. Tuesdays, Wednesdays and Thursdays, midnight Fridays and Saturdays and 7 p.m. Sundays.
"There are four bays, and each bay has four targets," general manager Garrett Simmons said.
Waco Axe Co. also sells T-shirts and gear. Children 13 and younger may throw suction-cup axes or play other games.
Groups are welcome to hold events at Waco Axe Co., Simmons said.
"It's BYOB, and you can order pizza and have it delivered," he said.
Rage Room
Meanwhile, some may consider taking a baseball bat to something that will not hit back and whose destruction will not lead to criminal charges.
Think Waco Rage Room, co-owner Winston Kail said.
Located at Wooded Acres and Valley Mills drives, Waco Rage Room invites couples to share a date by swinging golf clubs, sledge hammers, bowling balls, bats, most anything but weapons of mass destruction in their desire to maim a defenseless windshield, television screen or sofa.
It is all good fun and is quite the tension reliever, Kail said.
Seriously, Kail said, Waco Rage Room may provide an outlet for someone needing to vent in the worst way. Maybe they have lost their job, or a loved one. Maybe they are frustrated over not walking across that stage during a graduation ceremony. Whaling away at an inanimate object can be fun and cathartic.
"You can get pretty tired letting loose just 5 minutes," said Kail, who gives customers considerably more time than that to wreck the room.
The standard price is $35 per person, but the going rate can fluctuate. Participants sign a waiver, and protective gear is available. A sound system pumps out tunes, with hard rock emerging as class favorite. A viewing room separated by plexiglass is available to anyone wanting to witness the carnage.
Kail, who founded Waco Rage Room with his brother, Dave Stallings, said he visited similar venues around the state and decided Waco would support one. He spent the early days of the COVID-19 pandemic negotiating a favorable lease and prepping his property for guests on search-and-destroy missions.
He continues to mine for objects suitable for pulverizing.
"I thought about Goodwill. I know many people have spent their time at home cleaning out garages and closets," Kail said. "College Hunks Hauling Junk and Moving is a business I hope to get in touch with."
No one wreaking havoc at Waco Rage Room has suffered injury, He said. But he keeps a first-aid kit on hand, and Express ER is only minutes away.
Waco Rage Room is open 2 to 10 p.m. Thursday through Sunday.
Walmart bonuses
Walmart announced Friday it had given its hourly employees another bonus, the third in less than three months. Full-time store staffers and drivers received an extra $300 in their paychecks, assistant managers received $400, and part-time hourly and temporary employees received $150.
Associates had to be on the payroll as of June 5 to qualify.
According to a press release, Walmart has recognized associates during the pandemic by investing almost $1 billion in bonuses and other initiatives.
Containery's colors
The brightly colored cargo containers neatly stacked at 319 S. Fourth St. represent The Containery, a mixed-use development envisioned by businessman Bill Wetterman. Where they sit once stood a cooler operated by the Swift & Armour Meat Co. It survived the deadly tornado of 1953 but was no match for an urban renewal, which leveled it in 1972.
Now the site faces another challenge, one that could put Wetterman at odds with Waco Mayor Kyle Deaver and the Waco City Council.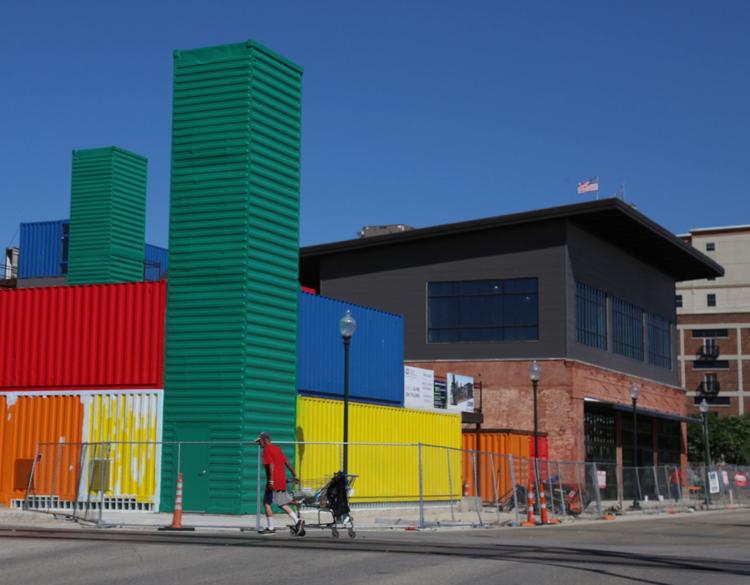 The Tax Increment Financing Zone board recently approved Wetterman's request for more time to complete The Containery and still qualify for an almost $490,000 TIF grant. But the board made its vote contingent on Wetterman repainting the eye-catching containers to mute their appearance.
TIF Board Chair Ruth Jackson and others said the containers' look does not match that represented in drawings. She likened them to Legos. Wetterman said at the time of the meeting that the renderings were conceptual, and the Lego look is what he hoped to capture.
"I strongly object," was his quote about the decision. He recently told the Tribune-Herald he would have no additional comment at this time.
Three developments in central Waco will have extra time to finish up construction and still get public funding previously approved by the city…
The issue now goes to the Waco City Council, which will take up the TIF recommendation at meetings July 7 and July 21, Waco economic development director Melett Harrison said.
Harrison said she is aware of complaints and expressions of concern from council members and city management about the appearance of the containers.
But count City Center Waco director Megan Henderson among the fans.
"I think colors make quite a statement, and the developer said many times he's going for a whimsical, Lego kind of look," Henderson said. "There's been a lot of buzz about the project, and we've heard many positive comments."
Still, questions arise about city involvement in design when a project receives taxpayer-funded incentives, she said. It becomes not so much a matter of dictating taste "but of trying to establish quality."
"If public money is going into something, the stewards of those dollars must feel the impact is the impact they want," Henderson said. "The city is saying, 'If you want us to invest in your property, we have to decide if this particular design moves us closer to our vision or further away.'"
If the idea is to catch attention, the work in progress set to become The Containery has succeeded.
"With The Containery, opinions are all over the place," Henderson said. "Personally, I love it, but I don't vote."
Mayor Deaver does vote, and this was his comment.
"I would say the council normally is favorable to TIF recommendations, but we certainly want to hear from the owner if he wants to make a different point," Deaver said. "Personally, I think the containers need to be repainted to match the concept presented to the council in the first place. What's there today is far different from what was presented."
Concerned about COVID-19?
Sign up now to get the most recent coronavirus headlines and other important local and national news sent to your email inbox daily.