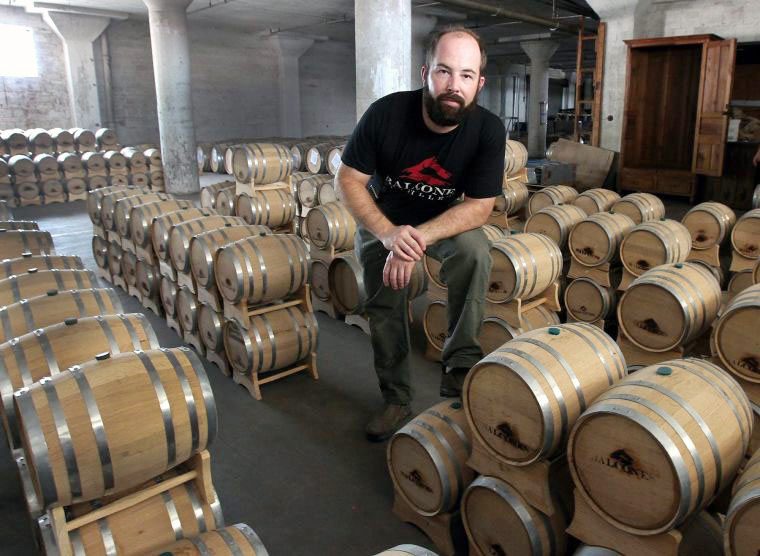 Waco-based Balcones Distilling continues to make the whisky world sit up and take notice. London's Wizards of Whisky recently named the distillery's Single Malt the World Whisky of the Year in 2014, as well as the World Single Malt of the Year and the American Single Malt of the Year.
Balcones Single Malt and Baby Blue earned gold medals, while True Blue and Brimstone claimed silver medals.
The Wizards of Whisky awards are organized by Dominic Roskrow, who has written about whiskies and the spirits industry for 22 years.
This year's winners were proclaimed after three separate judging events that included as many as 12 judges each.
In 2012, the Wizards of Whisky named Balcones its Craft Distiller of the year. The company also collected two gold and two silver medals.
Chip Tate, president and head distiller, said in a statement that appears on the company's website: "In truth, we're a little taken aback. To have taken not only the Best American Single Malt, but World Single Malt of the Year and even World Whisky of the Year in the overall competition is almost too much to take in. We're very pleased."
Said Roskrow: "In a category that has long been dominated by superb Scotch whiskies, to see such an innovative craft distillery be crowned the finest single malt is momentous."
To date, Balcones has received nearly 100 accolades for national and international competitions.
Balcones was founded in 2008, and recently completed upgrades to its facilities on South 17th Street to triple its production capacity.
Tate plans to build a new facility inside the 100-year-old Texas Fireproof Storage building downtown, with completion scheduled in 2015.
H-E-B, the dominant grocery chain in Waco, long has had a reputation for favoring Texas-made products.
It has made deals with San Antonio-based Whataburger Inc., for example, to carry the burger chain's popular ketchup and mustard.
Taking its state pride a step farther, it has launched "H-E-B Primo Picks: Quest for Texas Best."
Interested food and beverage suppliers will have the opportunity to showcase their products, win cash prizes and have their items featured as a Primo Pick at H-E-B stores.
H-E-B on Sunday will begin airing TV spots promoting the event and they will continue until March 31.
The top 25 participants will present their ideas to a panel of judges in Houston during August. Eligible products must not be available in any other large chain or retailer and vendors must be willing to sell exclusively to H-E-B.
Cash awards range from $10,000 to $25,000 for the grand-prize winner. See www.heb.com/quest for details.
The National Chicken Council estimates Americans will consume 1.25 billion chicken legs while watching Sunday's Super Bowl.
The Quaker Steak & Lube restaurant chain, which has a location in Waco, is taking this opportunity to tout its wings' performance at the National Buffalo Chicken Wing Festival held during last Labor Day weekend in Buffalo, N.Y. It is inviting fans to sample the winners on Super Sunday.
For the third time in four years, the chain was voted "festival favorite," according to a company news release and online information about the event.
Among restaurants, Quaker was first in the Traditional-X-Hot category for its Triple Atomic sauce.
Customers who want to sample the sauce at a Quaker location must sign a liability waiver.
Quaker Steak & Lube, founded in an abandoned gas station in Sharon, Pa., now has 60 locations. The outlet in Waco is located at Legends Crossing on West Loop 340.
Two building permits issued by the city of Waco stood out last week.
Academy Sports & Outdoors, 210 N. New Road, will spend nearly $900,000 to renovate its dressing rooms, the checkout area near the front of the store, restrooms and a gun room. It also will add an archery shooting area and create space for striking golf balls.
The Walmart supercenter at 4320 Franklin Ave., near Academy, plans to remodel its auto, grocery and break-room areas.
The business news you need
With a weekly newsletter looking back at local history.