If the customer wants a kayak or an 80-liter dehydrator, the Cabela's store at Central Texas Marketplace will haul it to the parking lot.
"We'll carry it out with a dolly or a flat cart," manager Milissa Verbic said.
Welcome to the new world of retail-to-go, a change in the state's approach to COVID-19 that allows even establishments deemed nonessential to sell merchandise buyers can order ahead and pick up at the curb.
Texas Gov. Greg Abbott signed an executive order putting the measure in motion, another step toward reopening the economy.
It officially became effective Friday, as did local measures making the same change.
There have been reports and speculation that retailers will greet retail-to-go with emotions ranging from apathy to excitement, as each must weigh the merits of offering limited service while incurring increased costs.
Academy Sports & Outdoors, New Road and Franklin Avenue, will join the retail-to-go movement, said Elise Hasbrook, spokeswoman for the Katy-based company. She said almost all of Academy's 259 stores in 16 states have operated during the COVID-19 pandemic, though many on limited terms.
Only the Academy in Waco closed entirely among more than 100 locations in its home state of Texas, Hasbrook said during a phone interview.
"I'll defer to the mayor on that one," Hasbrook said when asked why Waco's store found itself alone in the Academy family going dark.
Crews installed plywood over Academy's main entrance "for security purposes," she said. It has been removed with the arrival of retail-to-go.
She said customers may enter the store to buy firearms, airguns, knives, ammunition and related accessories. Otherwise, they pick up merchandise curbside after ordering online and texting or emailing upon arrival.
"We're excited to help the community," Hasbrook said.
Cabela's will resort to a sorting process at its front door.
Staffers will wave through customers interested in buying firearms or ammunition. That department has remained open throughout the pandemic. Customers making retail-to-go orders will wait at the curb, Verbic said.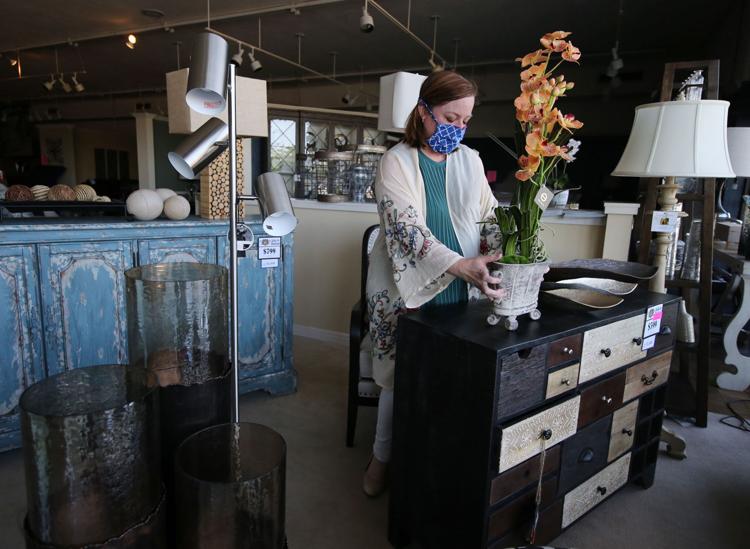 The Kirkland's home goods store at Central Texas Marketplace already has adjusted to curbside pick-ups, having accelerated the service two to three weeks ago, as the city, state and U.S. Centers for Disease Control and Prevention started to urge hunkering down at home and avoiding crowds, assistant manager Holly Schatte said.
"We've been offering online ordering for quite some time," Schatte said. "Now we have to do it because no one is allowed in the store."
Customers do their ordering, let the store know they have arrived outside, and Schatte or the store manager emerge with items in tow to place in the backseat or trunk.
All staffers but Schatte and the store leader have been furloughed.
Schatte said Kirkland's is among a handful of stores she has noticed getting into the spirit of retail-to-go that became effective Friday.
Another is Apricot Lane, a franchised boutique owned and operated by Kristin Postert, who opened the store in October 2018 and has enjoyed acceptance by the community and now has a loyal following, she said.
"This is day two for us," she said of retail-to-go. "We will be open every single day, but not always regular hours because I have two kiddos at home with me. We also offer free shipping for those continuing to quarantine at home."
Postert said she closed Apricot Lane a couple of days before the city's shelter-in-place orders went into place in late March.
"There were some social pressures, people asking why we were still open," Postert said, commenting on her decision-making process.
"Business had been great before this, and maybe we're now one step closer to normal," she said.
She had recorded three curbside pick-ups Saturday morning.
James Avery Craftsman early on shuttered its stores for inside shopping, including the location at Central Texas Marketplace. On Saturday, a phone recording said curbside service is accessible at JamesAvery.com.
Customers were receiving 20% discounts on their orders.
The Kohl's store remains closed due to COVID-19 concerns, but is offering curbside pick-up of online orders. Likewise, the Best Buy electronics store is offering curbside service via the Best Buy app and BestBuy.com.
"It's very odd and has started off very slow," said Mike Ritchie, whose family owns Ritchie's Western Wear on West Waco Drive.
He said customers legally barred from the store for weeks appear eager to browse, shop, maybe try on a pair of boots. Retail-to-go is not scratching that itch, Ritchie said.
Ritchie's was deemed non-essential by the mandated pecking order.
Though preferring not to point the finger at any particular retailer, Ritchie said it has been frustrating watching big-box stores, deemed essential, sell belts, shirts, jeans and boots while Ritchie's remained on the sidelines.
"They can have hundreds of people in the store and sell what we sell," he said. "We can't have a single person in the store, and retail-to-go won't change that."
With retail-to-go now in force, a customer pulling up to Bankston's Comics and Sports Cards could order a Nolan Ryan rookie card for the road.
"You could if we had one to sell," manager Jeremy Root said with a laugh.
Otherwise, regulars recently banned from the premises because of COVID-19 are showing interest in acquiring most anything on Bankston's shelves, Root siad.
"Yesterday was pretty good. We had 15 or 20 customers," he said Saturday. "They're buying packs of cards, comics, paperbacks, tons of stuff."
Orders are placed with Bankston's via phone, email or Facebook Messenger.
"We closed, I believe, on March 24," Root said. "We stayed open as long as we could, had to let people go, but hope to bring everybody back. That's the plan."
Even the Hey Sugar Candy Store at Eighth Street and Austin Avenue now is offering sweet deals to customers who call ahead. But employee Cindy Stafford on Saturday said so far customers are not clamoring for goodies.
"Yesterday, we had one order. Someone wanted a variety of gummy candies," she said at about noon Saturday. "Today, nothing so far."
Another Season Consignments, a sprawling shop in the 500 block of Lake Air Drive, is using Facebook and Instagram to announce its participation in retail-to-go and to remotely promote its merchandise, heavy on clothing for all ages, general manager Merra Holmes said.
The shop has placed outside a rack to accommodate clothing for consignment that customers recovered during cleaning while hunkering down.
A recording greets callers to Spice Village, the collection of shops at Franklin Avenue near University Parks Drive. It remains closed temporarily, and ownership has not yet decided on when to reopen, the voice says.
Bed Bath & Beyond, at Central Texas Marketplace, issued a press release saying the chain this weekend will begin "making it easier for Waco residents to feel at home during these unprecedented times." It is offering curbside pickup, and emphasizes the availability of home office decor and cleaning and storage solutions "to make your space warm and welcoming."
The service is available from 9 a.m. to 6 p.m., according to the press release.
Richland Mall announced online that "select" stores will offer curbside pick-up, but the interior and common areas will remain closed until further notice.
Longtime anchor Dillard's, with two mall locations, has not made a decision on offering retail-to-go options, an employee at corporate headquarters said by phone.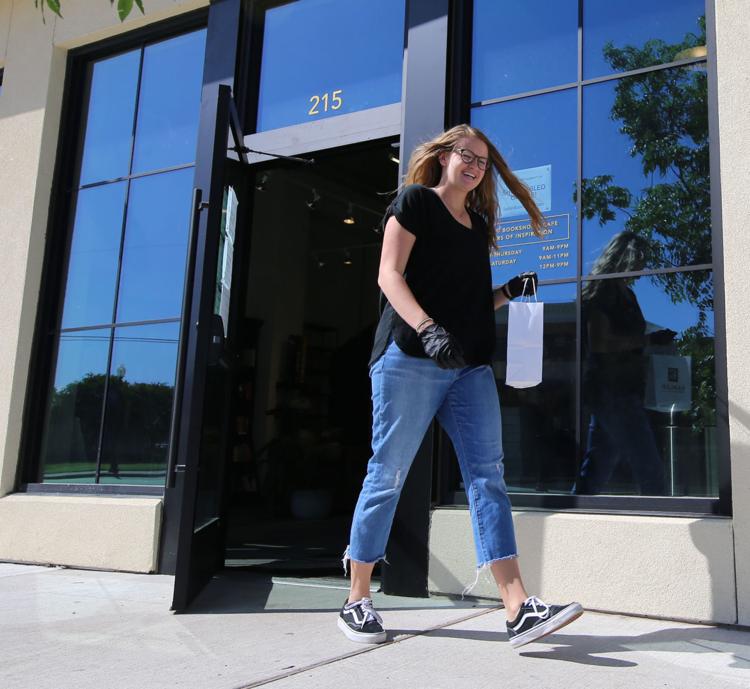 Kimberly Batson, who opened Fabled Bookshop & Cafe with co-owner Alison Frenzel last August at 215 S. Fourth St., said fortunately the duo completed a project to put all its merchandise online March 8, shortly before retail businesses started shutting down. She said that in the early days of the national crisis, Amazon was delaying orders of books in favor of more essential items, so other online bookstores saw an increase in traffic.
"Now that we've gotten the Paycheck Protection Program funding we can bring back more staff," Batson said. "When we got the announcement that curbside was going to be available, that was a very fortunate shift. A lot of people are looking for something to do while the orders are in place, and we're really grateful to be able to get books into the hands of our customers."
Erin DuBois, chief financial officer at DuBois Furniture and co-owner with husband, Mike, said retail-to-go represents a ray of hope.
"We're excited and hopeful for this round of openings," she said. "We've been here for 59 years and we're excited and hopeful for people coming back. … We're very ready to see our customers."
Concerned about COVID-19?
Sign up now to get the most recent coronavirus headlines and other important local and national news sent to your email inbox daily.