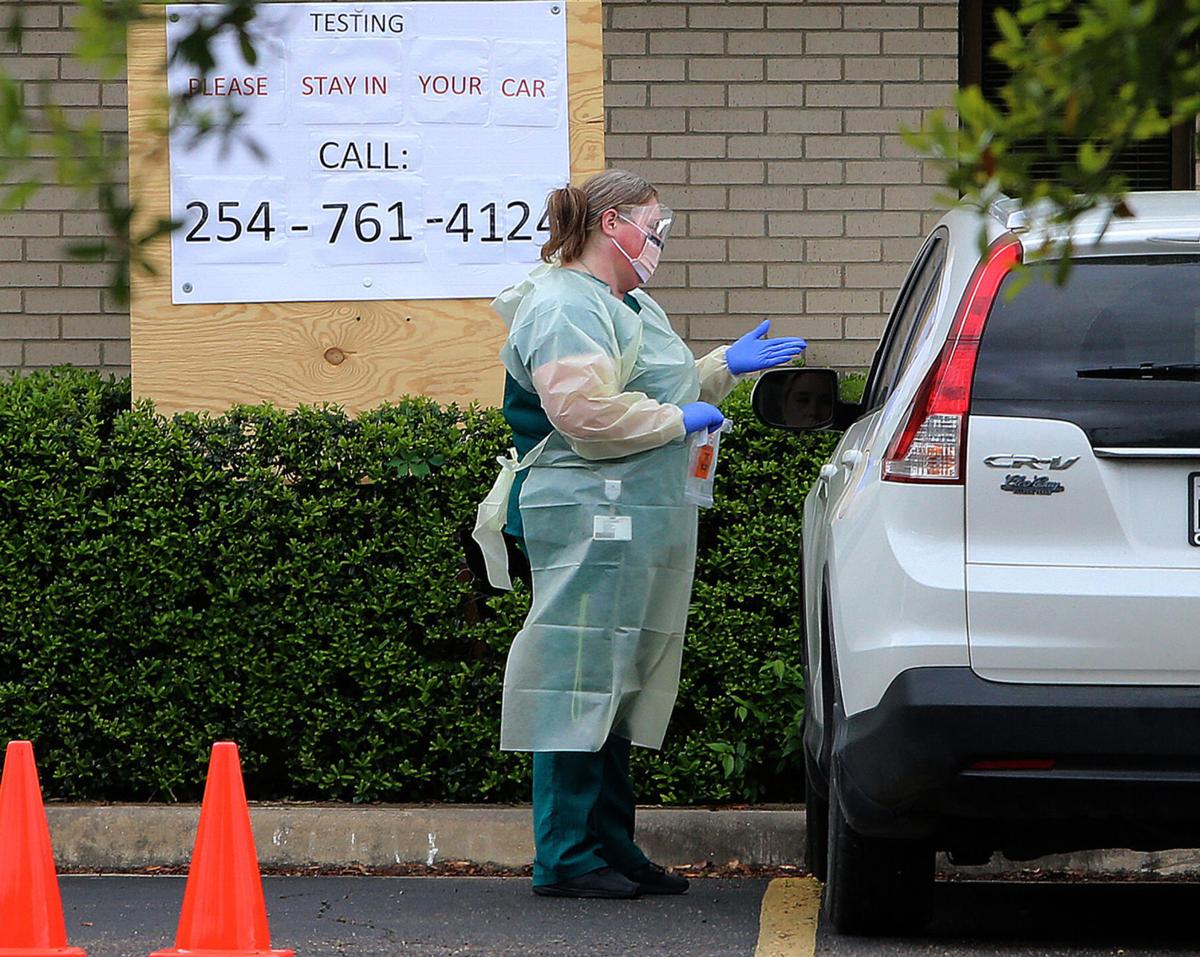 Waco jobs will be affected as Baylor Scott & White Health plans to lay off 1,200 people systemwide and cut the pay of executives and physicians to stem losses from the COVID-19 outbreak, officials said Tuesday.
The nonprofit healthcare system said its bottom line suffered as elective medical procedures were eliminated during the outbreak.
Company officials declined to say how deep cuts would be at Waco's Baylor Scott & White Hillcrest Medical Center, which employs nearly 1,700. Statewide, some 3 percent of jobs would be affected.
"The vast majority of those impacted by the reduction are not bedside caregivers," said Deke Jones, spokesman for the Dallas-based health system, which has locations throughout Central Texas.
"In fact, in June we are further investing in team members on the front lines by implementing an hourly pay increase for nearly 12,000 nurses and other staff — a commitment we made prior to the pandemic's impact."
Baylor Scott & White Health, whose flagship is Baylor University Medical Center in Dallas, has almost 43,000 employees. It operates 50 hospitals and more than 200 outpatient and surgery centers, and recorded almost 4 million "patient encounters" in 2019, the Dallas Morning News reported.
"Throughout the course of the pandemic, our focus has been on the safety and well-being of our patients and team members," said a Baylor Scott & White news release. The provider added it decided early on to protect the pay of all employees through May, then extended that pledge through June 7.
Dramatic drops
Preparing for a potential surge in COVID-19 patients that has not materialized to the degree once feared, Baylor Scott & White Health followed directives to curtail non-emergency elective surgeries and procedures.
"We experienced a dramatic drop in patient volumes, between 50% and 90%, depending upon where they sought care," Baylor CEO Jim Hinton told employees in a video message, the Dallas Morning News reported.
The health care system is "flexing and furloughing staff to match patient volumes," and is looking to consolidate operations where possible, ceasing underutilized services and closing some small clinics, a release stated.
Clinics possibly facing closure were not identified.
Physicians face a 10% temporary salary cut, while about 260 members of the system's senior leadership team will face cuts of 10% to 20%.
CEO Hinton will see his salary reduced by 25%.
McLennan County Judge Scott Felton said some medical job losses were to be expected.
"When they put a hold on elective surgeries, that was devastating financially," he said. "Sadly, this doesn't surprise me."
Waco Mayor Kyle Deaver could not be reached for comment.
Restaurants, bars and retail stores are reopening under reduced occupancy requirements set by the state. Felton said he's concerned more financial difficulty awaits.
"I fear we're going to feel the effects of this even more later this year and next year," said Felton. "We're now beginning our budget considerations. So is the city of Waco. Trying to be predictive will be a big challenge."
Scott & White Health offered hope for fiscal recovery.
"As of this week, patient volumes at our clinics, in-person and telemedicine, were back to roughly 95% of pre-COVID levels, hospital admissions were back to roughly 92%, and operating room cases were back to around 97% of pre-COVID levels," Jones said in a release.
"While patient volumes are steadily increasing, we remain in a financial recovery period during which we must plan for continued unpredictability," Jones said in an email response to questions.
Like many providers, the Dallas Morning News reported, Baylor Scott & White prepared for COVID-19 by spending $85 million to stockpile supplies, modify facilities and create virtual care options, the Morning News reported.
But at roughly the same time, governmental entities urged the public to stay at home and directed hospitals to cease non-emergency procedures.
---
Photo gallery: Virus outbreak and more
Concerned about COVID-19?
Sign up now to get the most recent coronavirus headlines and other important local and national news sent to your email inbox daily.