Waco will end the year having welcomed an estimated 2.7 million tourists to town, and dozens were standing in the 37-degree chill late Saturday afternoon waiting to enter Silos Bakery Co. at Magnolia Market.
While struggling to stay warm, these visitors from Columbus, Ohio; Orlando, Florida; and Little Rock, Arkansas, to name a few hometowns, would have noticed a Waco Transit bus making special laps through downtown, and a Waco Tours van.
Nearby, a family of five, including a toddler in a stroller, poured from the Dr Pepper Museum, maybe having feasted on Waco history and ice cream floats.
It was a good day in the neighborhood, the gray skies, cold and post-holiday dearth of special events notwithstanding. Welcome but increasingly typical.
"We're now seeing demand for 300,000 maps a year and for 200,000 visitor guides, up from 50,000 probably four years ago," said Carla Pendergraft, director of marketing for the Waco Convention and Visitors Bureau. "It's the Magnolia effect, but it's not just about Magnolia. It's about the community as a whole. Increased tourism has an impact on all attractions."
A rundown of statistics provided by Pendergraft shows attendance at Cameron Park Zoo is running 8 percent ahead of last year; the Mayborn Museum and its Gov. Bill and Vara Daniel Historic Village, 17 percent ahead; the Waco Mammoth National Monument, 13 percent; the Texas Ranger Hall of Fame & Museum, 7 percent; and the Lake Waco Wetlands, 8 percent.
Cameron Park Zoo is the city's second-biggest tourist draw, behind only Magnolia Market, attracting 353,691 visitors this year. The Mayborn Museum comes in third with 184,437 visitors, and Waco Mammoth National Monument rounds out the top-four with 113,342 visitors this year.
The Tourist Information Center saw a 94 percent increase year-over-year, which sounds great but comes after a change in the method for counting visitors.
"It was due to the installation of an infrared sensor which counts visitors as they come through the door," Pendergraft said. "Prior to that, we counted only those who agreed to sign in our log book."
All told, attendance at attractions that had agreed to share their totals with Pendergraft by late Friday afternoon totaled 2,692,400, a 6 percent increase from the 2,545,261 who trekked to Greater Waco in 2017.
"Although the increase year over year is only 6 percent, it shows that Waco's tourism is still growing, on top of stellar growth over the last several years," Pendergraft said in an email message to the Tribune-Herald. "Remember that four years ago, our attraction attendance was about 650,000. So it has now quadrupled to 2.7 million."
Hard figures from Magnolia Market were not available, but Pendergraft and others involved in promoting conventions and tourism, as well as Kris Collins, senior vice president for economic development at the Greater Waco Chamber of Commerce, have estimated its draw at 30,000 to 35,000 weekly.
Those estimates are included in the 2.7 million total.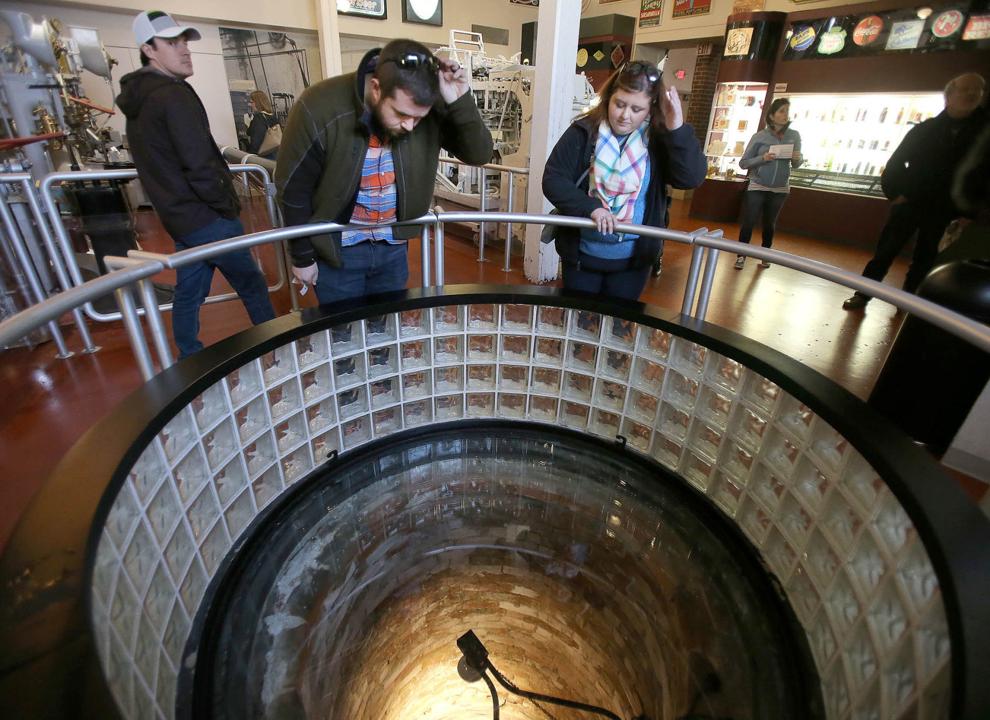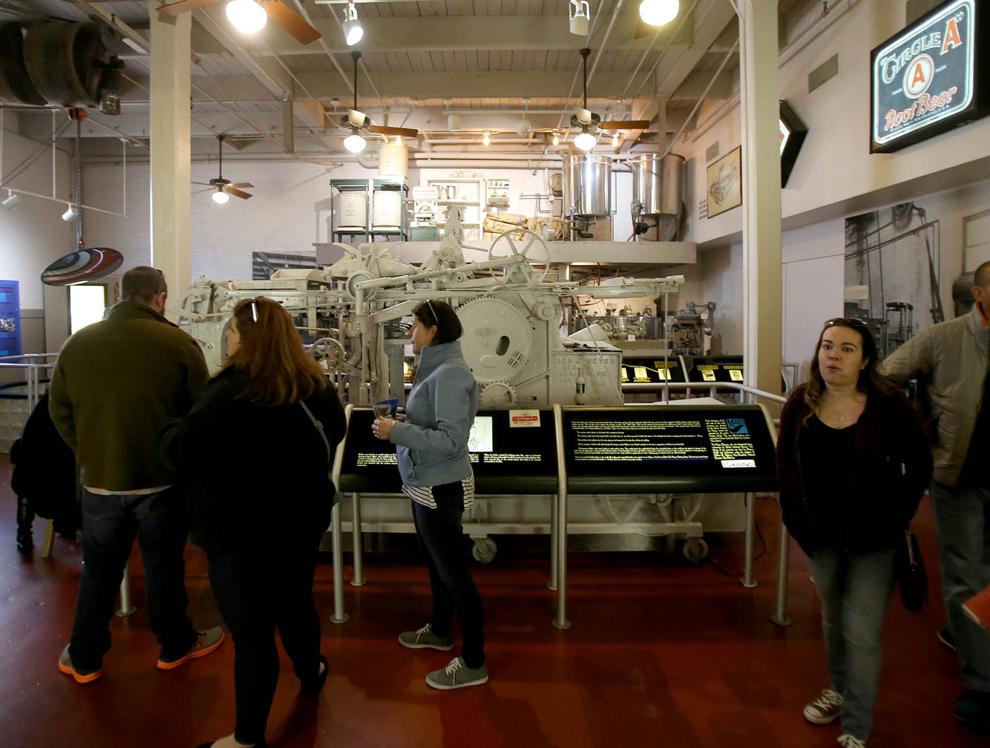 Chris Dyer, president and CEO of the Dr Pepper Museum and Free Enterprise Institute, said the attraction "is right around 150,000 visitors for the current year through the end of December."
This year's visitor count is up 6 percent from 141,000 total visitors last year, Dyer said.
"Spring break, summer and the months of November and December were record highs for us this year," he said. "We anticipate the growth to continue, and it has an amazing impact on our growth. Magnolia combined with everything that the city of Waco, Convention and Visitors Bureau, Creative Waco and all the other attractions like Cameron Park Zoo, Mayborn, Baylor, Historic Waco, Mammoth site and Texas Ranger Museum are doing to promote Waco as a destination has significantly contributed to our growth as well."
A map where visitors are asked to mark their hometown shows visits from every U.S. state and countries all over the world, he said.
As of late Friday, Pendergraft had not provided figures from the Texas Sports Hall of Fame and Museum, and calls from the Tribune-Herald had not been returned.
The Mayborn Museum enjoyed an historic run in 2018, in more ways than one. Its Titanic exhibit on display since June attracted an estimated 50,000 visitors, contributing mightily to the year-over-year increase in attendance, assistant director of exhibits Rebecca Nall said.
"We know we do get traffic from Magnolia, people who decide to check out the museum while in town," Nall said. "But I believe the Titanic exhibition helped us to become more of a tourist attraction in our own right. I talked with people from New Zealand who were here to visit Magnolia and made it a point of visiting the Titanic exhibit, and on opening day, I know there were people here from Austin and Dallas who mentioned coming specifically for Titanic."
Created by Premier Exhibitions, the attraction includes more than 150 artifacts from the doomed ocean liner that sunk in the Atlantic Ocean in April 1912 after colliding with an iceberg. It will remain displayed at the Mayborn Museum through Jan. 6.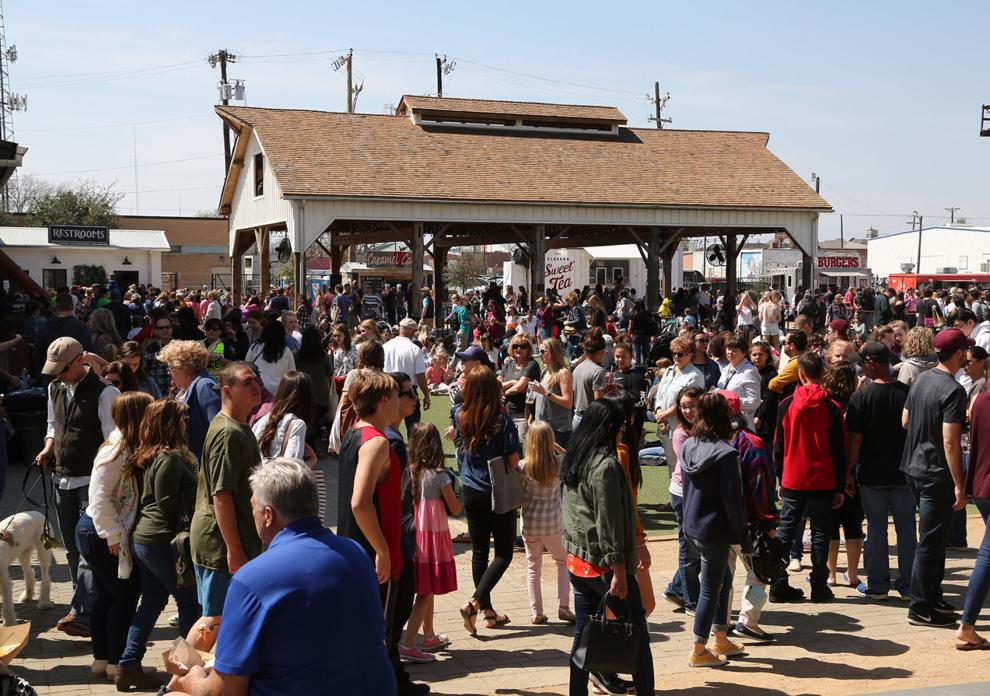 "I hope what we've done will demonstrate we do have attractive exhibits, and people will find themselves coming back," Nall said.
Tourist draws are putting visitors in local hotel rooms. Third-quarter statistics show the local occupancy rate stood at 73 percent during the three-month period ending Sept. 30, well above the state average of 63.5 percent and behind only the cities of Midland and Odessa in the booming oil patch, according to figures provided by Pendergraft. She said Airbnb statistics show vacation rental owners are generating about $3.8 million in revenues for the calendar year, which translates to $236 per night.
The city has 57 permitted vacation rental properties and bed-and-breakfast inns.
Dante and Peyton Piccioni and their 10-month-old son, Ziggy, all from Columbus, Ohio, would not be spending the night in Waco, though they made a brief stop at Magnolia Market on their westward trip.
"Our first time in Waco," Dante Piccioni said. "We're driving from Louisiana to Phoenix, decided to spend a couple of hours here."
"We enjoy 'Fixer Upper,' " Peyton Piccioni said, referring to the hit cable show starring Magnolia Market founders Chip and Joanna Gaines.
"He does 'Fixer Upper' things," she said with a nod toward her husband.