Crime-and-courts
top story
Ex-day care owner gets 50 years in retrial for 2013 death of Waco infant
Former Waco day care owner Marian Fraser, convicted last week of murder in the 2013 death of an infant in her care, was sentenced Monday to 50 years in prison.
Visiting Judge David Hodges, presiding over Fraser's retrial in Waco's 19th State District Court, accepted the penalty verdict from a McLennan County jury of six women and six men. Fraser, 59, must now serve half the 50-year sentence before she is eligible for parole, though her attorneys say she intends to appeal the verdict.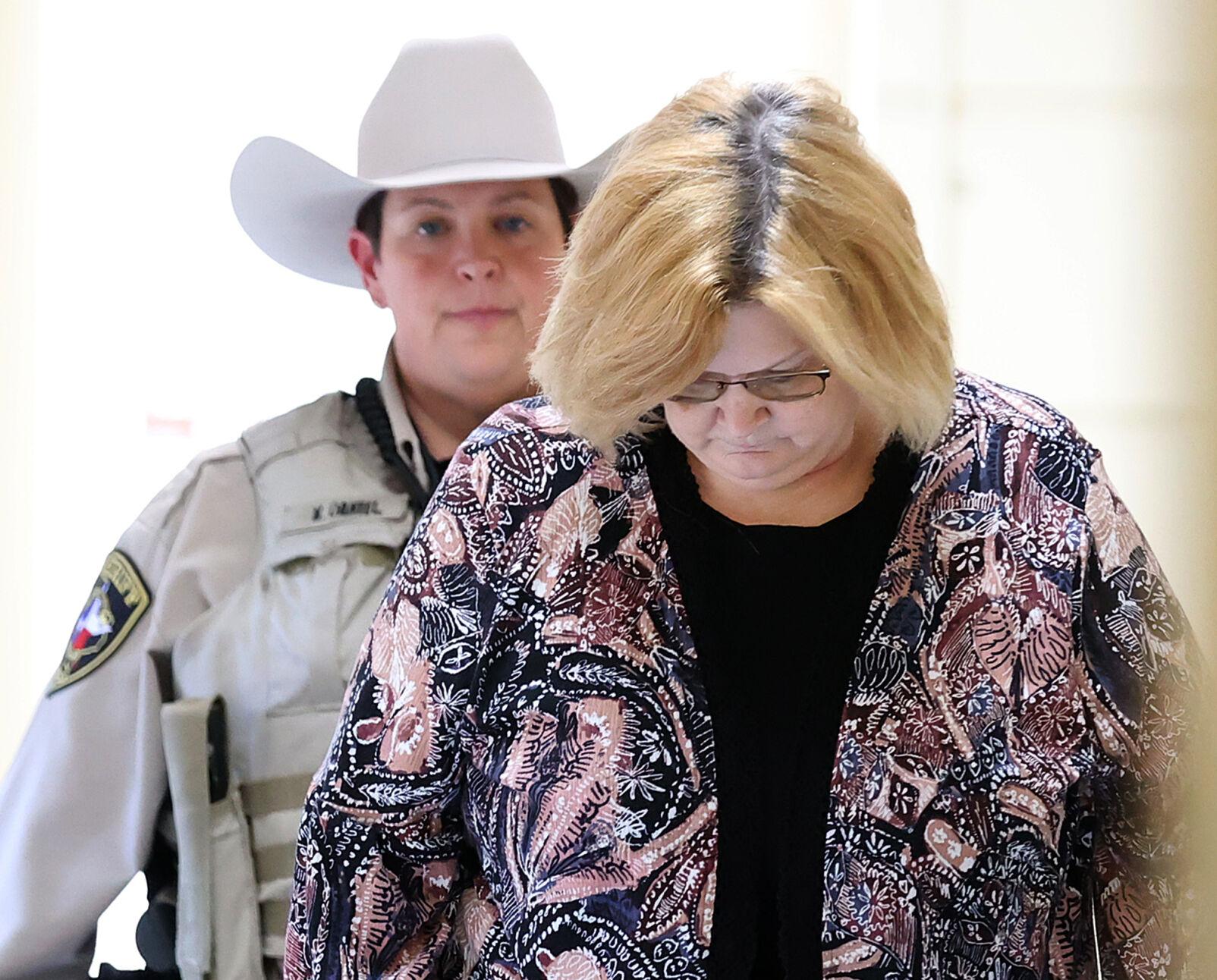 Fraser was convicted of murder in the death of 4-month-old Clara Felton, who was found unresponsive on March 4, 2013 while at Fraser's home-based day care on Hilltop Drive. An autopsy found that Clara died of lethal exposure to diphenhydramine, commonly sold as Benadryl.
Before the verdict Friday, prosecutors made the case that Fraser added the drug to bottles provided to babies at their midday feeding. Defense attorneys called an expert witness to raise doubt that the drug was to blame in the girl's death, and to suggest the cause of death should have been sudden infant death syndrome.
The jury deliberated Monday on Fraser's penalty for around 75 minutes after a long day of testimony.
Clara's father, Perry Felton, thanked the jury on behalf of himself and Clara's mother, Loren Felton, who deferred comment to him.
"We appreciate the jury, pulled from more than 600," Perry Felton said. "We also thank all the witnesses and the prosecution.
"We wish this could all have been resolved 10 years ago. If she (Fraser) would have confessed (at that time), she would have been out (of prison) by now," Perry Felton said.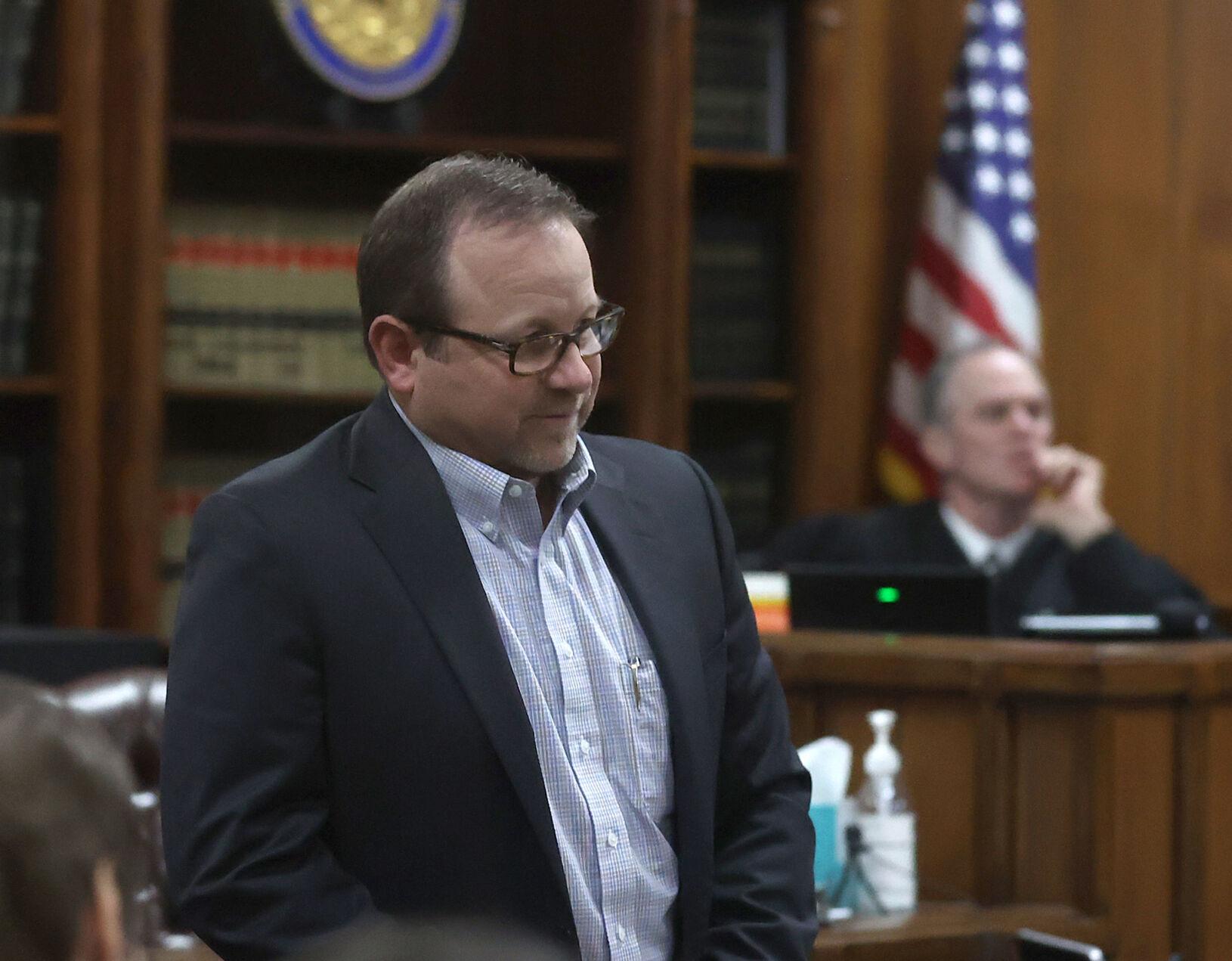 The people of McLennan County are forgiving people, Perry Felton said.
"It's not just that our daughter died, it is also what Marian put us through these past 10 years," Perry Felton said.
Fraser's appeals overturned her 2015 conviction, and the case went to the state's highest criminal appellate court, resulting in the retrial.
District Attorney Josh Tetens expressed satisfaction Monday with the verdict and the sentence.
"I'm very pleased with the prosecution and the investigation," Tetens said.
Prosecutor Will Hix said that he and co-counsel Tara Avants were merely the ones who got to present the case to this jury, acknowledging that in 2015 prosecutors from the Tarrant County District Attorney's office presented the original case in the 19th State District Court in Waco.
"We stood on the work of others: every prosecutor and every investigator who touched the case," Hix said.
When asked about reading Fraser's prior testimony from her 2015 trial into the record last week for the jury during the days of testimony, Hix said it was important for the jury to see that Fraser changed her explanations depending on who was questioning her. He said the jury would see these as indicators of deception.
Grounds for appeal
Fraser's defense team consisted of criminal defense attorneys Christy Jack, Letty Martinez and Alex Thornton, all of the Fort Worth law firm Varghese Summersett.
"This verdict confirmed my worst fear," Jack said in statement after Monday's sentencing.
"Given the pervasive publicity, there was no way that Marian Frasier was going to get a fair trial in Waco," Jack said.
"Half of the jury knew about the case or knew one of the witnesses," Jack said.
"There were so many people who had heard about the case and been exposed to pretrial publicity that it was impossible to prevent that."
The retrial began after a lengthy jury selection process, starting with a pool of around 600. Attorneys and the judge interviewed dozens of potential jurors in private.
"Two of the jurors on the panel were related — one of whom was removed mid-trial for jury misconduct," Jack said. "That juror was following a reporter's live tweets and sharing the information with other jurors. This was in direct violation of the judge's order to avoid all media coverage, and the juror invoked his Fifth Amendment right against self-incrimination when later questioned by the judge."
Other jurors said they told the dismissed juror to stop talking about media reports and did their best to ignore him, the Tribune-Herald previously reported. The McLennan County District Attorney's Office said last week that it will consider charges of civil contempt for that juror.
Jack went on to say Monday that Fraser has stood trial twice for the same charge.
"Given what I have seen in the past two weeks, I wouldn't be surprised if we end up here again for round 3," Jack said. "We have excellent grounds for a successful appeal. Hopefully, the next time a change of venue will be granted, and the trial will be moved out of McLennan County."
County Judge Scott Felton, Clara's grandfather, said in a statement Monday after the sentencing that he and his wife would defer any statement as to the final verdict to Clara's parents.
"For the last 10 years our thoughts and prayers have been with them and Clara's 2 sisters and brother," Scott Felton said, referring to Clara's half-siblings and her sister, Pippa, who was born after Clara's death.
Clara would be 11 years old this October, Scott Felton said.
"Being grandparents and step-grandparents of 8 wonderful kids, we know the love and joy we were deprived of by the loss of Clara at such an early age," Scott Felton said.
"This case was expertly presented by the State to a very attentive and dedicated jury," he stated.
"We are glad we can now finish the closure process during this awful time in our lives. We thank God for giving us the extra strength that was given to us."
Fraser's attorneys called more than a dozen witnesses, including Fraser's friends, family and fellow church members, as well as mothers of children she tended in the early years of her day care business, around 1989 to 1995.
The witnesses described Fraser as kind, loving and generous. They told the jury how Fraser helped them through the most difficult times in their lives. Her family members testified to the hardships they would endure with her absent in prison.
The prosecution brought just two witnesses to the penalty phase to remind the jury that the Felton family lost Clara completely and Clara lost her life.