Govt-and-politics
top story editor's pick
Online dashboard tracking pandemic in McLennan County goes dark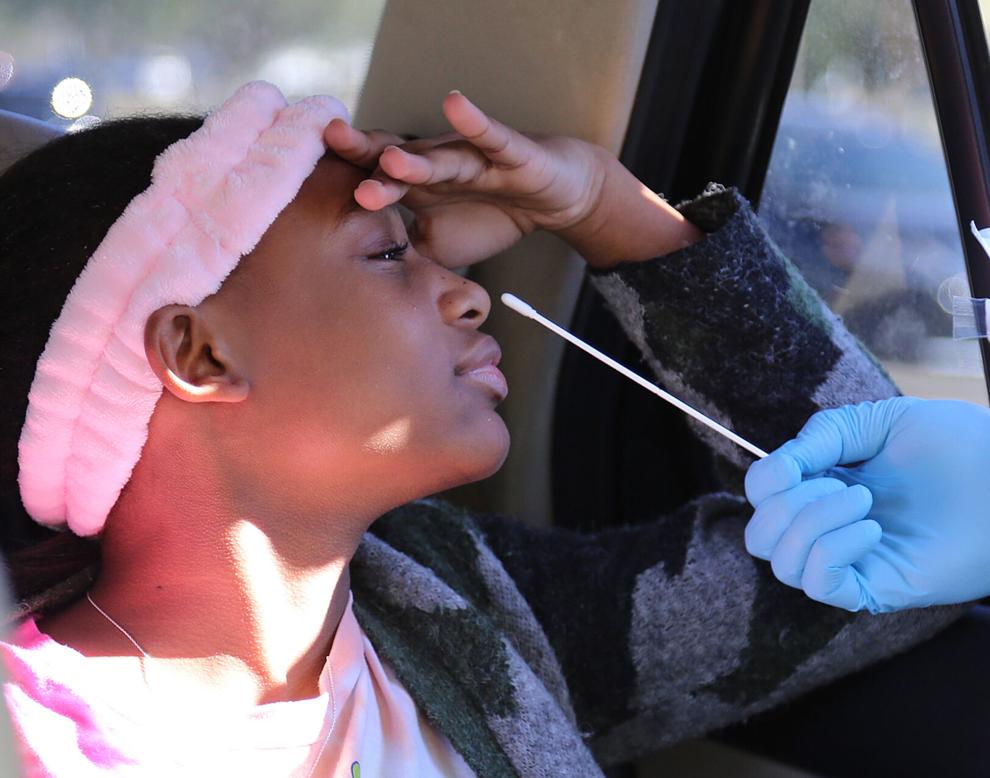 After more than three years of informing county residents of the scale and seriousness of the pandemic, the COVID-19 dashboard on the Waco-McLennan County Public Health District's website has gone, unlike the disease itself.
The dashboard at covidwaco.com reported case counts, hospitalizations, positivity rates, vaccination rates and more, as well as graphs plotting trends in those categories.
It officially closed May 19, in large part because similar sites maintained by the Center for Disease Control and Prevention and Texas Department of State Health Services had closed along with the official end of the Public Health Emergency that had begun in March 2020.
No data was available to measure the online traffic the dashboard racked up during various COVID-19 surges in the county — surges that filled hospital beds, triggered measures such as masking and led to rising numbers of deaths. But the site had registered only 257 visits between April 28 and May 21.
Dr. Vaidehi Shah, the health district's senior epidemiologist, said the dashboard played a critical role, especially before the rollout of vaccines in 2021 started to curb COVID-19 deaths.
Between March 2020 and May 16, the death toll of COVID-19 in McLennan County was 936, including 23 this year.
Shah and her epidemiologist team maintained the COVID-19 dashboard, updated daily for more than two years, then to twice-weekly as case counts and hospitalizations dropped.
Information provided on the website meant more than informing the general public. Local hospitals, nursing homes, day care centers, city council and schools used data on case counts, positivity rates (the percentage of those tested for COVID-19 who had the virus) and hospitalizations to drive decisions on masking, staff testing and visitation policies.
"It was immensely helpful," said Dr. Ben Wilson, Waco Family Medicine's associate chief medical officer. "We relied on it regularly for COVID-19 positivity rates and local case counts. We made decisions on a regular basis using it ... Solid data always facilitates good decision-making and without it we're flying blind."
The dashboard's data changed over time as health authorities, operating with shifting guidelines on slowing the spread of COVID-19, determined different metrics that would be useful.
The number of Intensive Care Unit beds filled by COVID-19 patients, the number of ventilators used, active versus recovered cases and other figures were replaced by vaccination numbers, percentage of county residents receiving one or more doses of vaccines and other information to help shape the county's response to the disease.
Lessons learned in keeping the public informed went into a dashboard that the district ended up not using: one on mpox that would have joined the COVID-19 dashboard last year had cases in McLennan County spread significantly, Shah said.
On May 16, one of the last dates when the COVID-19 website was updated, the dashboard reported only two local hospitalizations and no new cases, a far cry from the weeks of surges where both figures were in the hundreds. 
Cases may be fewer, but COVID-19 is still in the county and still deadly to some.
"It's definitely not disappearing. It's an endemic disease now and we may see outbreaks from time to time," the epidemiologist said.
A joint statement from the Ascension Providence and Baylor Scott & White Medical Center - Hillcrest said both medical centers had seen fewer cases and hospitalizations in recent months, but encouraged the public to keep up good health practices.
"To continue to be healthy, we encourage the community to stay up to date with their immunizations, remain home if they feel sick, and practice good hand hygiene," the statement said. 
Going forward, vaccinations and testing are two measures to keep COVID-19 limited, Shah said. The health district, local pharmacies and doctors' offices have COVID-19 vaccines available, while home test kits can help those infected know when they should stay isolated from others.