Govt-and-politics
top story
Woodway bans short-term rentals in residential zoning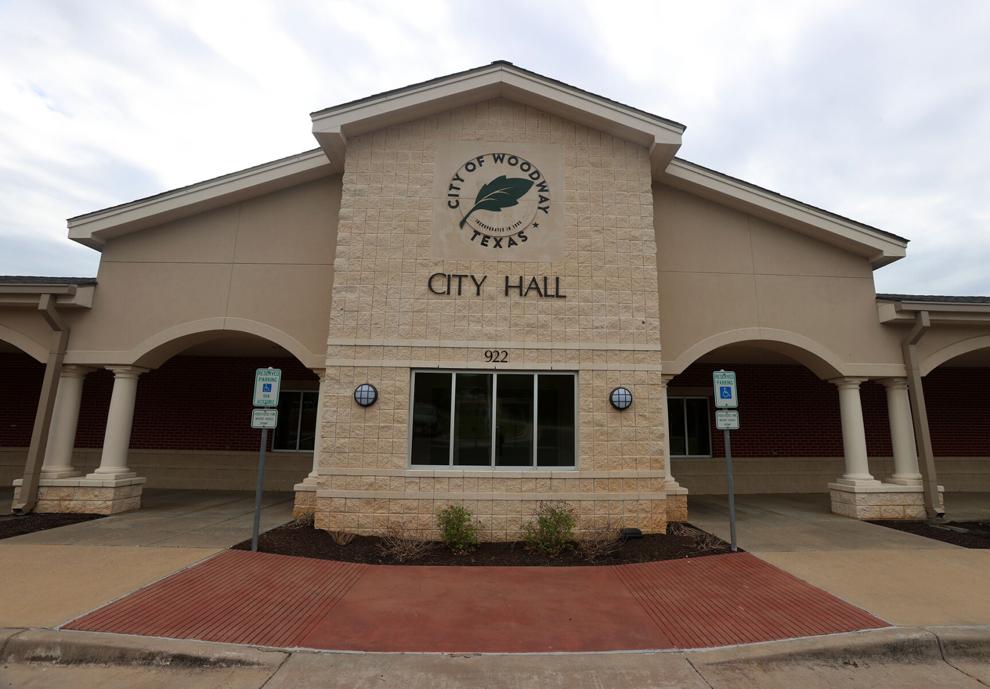 The Woodway City Council approved an ordinance Monday that would make operating a short-term rental in a residentially zoned area a misdemeanor, allowing them only in commercial areas when the owner has secured a permit.
City Manager Shawn Oubre said the city receives about two complaints a month from residents who oppose short-term rentals, such as bed and breakfasts and Airbnbs, in their neighborhood. Their most frequent complaints are with cars parked on the street or about concerns over whether the house is properly permitted, he said. In larger cities, common complaints are with large gatherings, excess garbage and noise pollution.
Police chief Bret Crook said he has not received any complaints of noise or loud music recently, but there was one incident he found involving a short-term rental in which a man exposed himself to a neighbor.
Prior to Monday's meeting, Woodway ordinances did not expressly condemn or allow for short-term rentals. However, Oubre said when the city would receive a report of a short-term rental, it would issue a cease-and-desist letter to the owner, "based on the fact that we do not allow commercial operation in residential areas."
Woodway's new ordinance declares short-term rentals a nuisance in residential areas, and anyone found operating one could face a misdemeanor. Property owners wishing to operate a short-term rental in a commercial area must apply for a permit and pay $500 to register the rental unit, with a $300 annual renewal fee. The ordinance also includes limits for how many people and vehicles may occupy the dwelling.
Council Member David Mercer said he was hesitant about the ordinance because it does not limit the number of short-term rentals allowed.
"I'm trying to imagine if I lived on a street with my kids and my family and the entire rest of my block turned into a short-term rental, I'm going to be pretty unhappy, right?" Mercer said.
Mercer said he was making the decision with his family in mind and does not want to be wary of who is moving in next door every few days.
Council Member David Russell said the ban on short-term rentals in residential zoning means almost no homes in Woodway neighborhoods will be able to operate as short-term rentals, which also controls the number of houses operating as rental properties. Mercer asked if there is a way a special permit could be used to set limitations rather than zoning, but city attorney David Shaw said there is not much of a difference either way.
Council Member John Williams said keeping the restriction tied to zoning limits the number of rental properties that can pop up, but people who are adamant enough about running a rental business can find a way to create a space outside of the residential area and comply with Woodway's commercial zoning rules. Williams said he is not in favor of saying no to short-term rentals altogether because it would draw challenges.
"If it was restricted to the commercial area people would have to get pretty ingenious as to how they would construct something or utilize the property in a manner that would be a residential-type use," Williams said. "In essence what we're doing is saying, 'Well, we don't want it here. We don't want it in Woodway.'"
Williams said the ordinance also allows for a tax-generating alternative to residences being offered as long-term rentals.
"This is an opportunity to kind of look at well, how do we increase the tax base, and how do we limit, at the same time, the kinds of activities that our residents do not want in their neighborhoods?" Williams said.
Council Member Storey Cook said after asking random people their thoughts on short-term rentals in their neighborhood, "I've not heard one person who has said that sounds wonderful."
"Woodway just tends to be a quieter community and very family-centric and just people not wanting to not know who's next door … just not knowing what's coming," Cook said. "I too have utilized Airbnb and Vrbo … and it's a great option in different communities. Just in our setting and from my understanding, our demographic, it feels like it's just different."
Many council members said they believe short-term rentals produce fewer problems than long-term rentals, while still pulling in revenue for the city.
Russell said if Woodway is allowing rent houses at all, keeping the door open to short-term rentals is better because they are typically well maintained, while in his view long-term rentals are more run-down.
There is also the possibility that someone planning to rent for a short time would switch to regular leasing, "and if you want to go to an extreme, if they were with a management company, some of those are less scrupulous and just put Section 8 people in there and you might end up with more than short-term rentals, just to give you some possibilities," Russell said.
Williams said he did not want to get into the conversation of what Woodway's community would look like from a social standpoint because it gets into the idea of social engineering of who is and who is not going to live in the community.
Russell said his concern is less about what someone looks like and more about people who are not paying any rent and who are contributing to higher crime rates.
"The problem is concerned about short-term rental and the possibility of people coming in and out that's paying $200 or $300 a night to stay there, versus someone who could be living in that same place that might be paying $100 a month and the Section 8 take care of the rest," Russell said. "And you know, talking about some of the rental companies they don't do as good of background checks as others as long as the money's good."