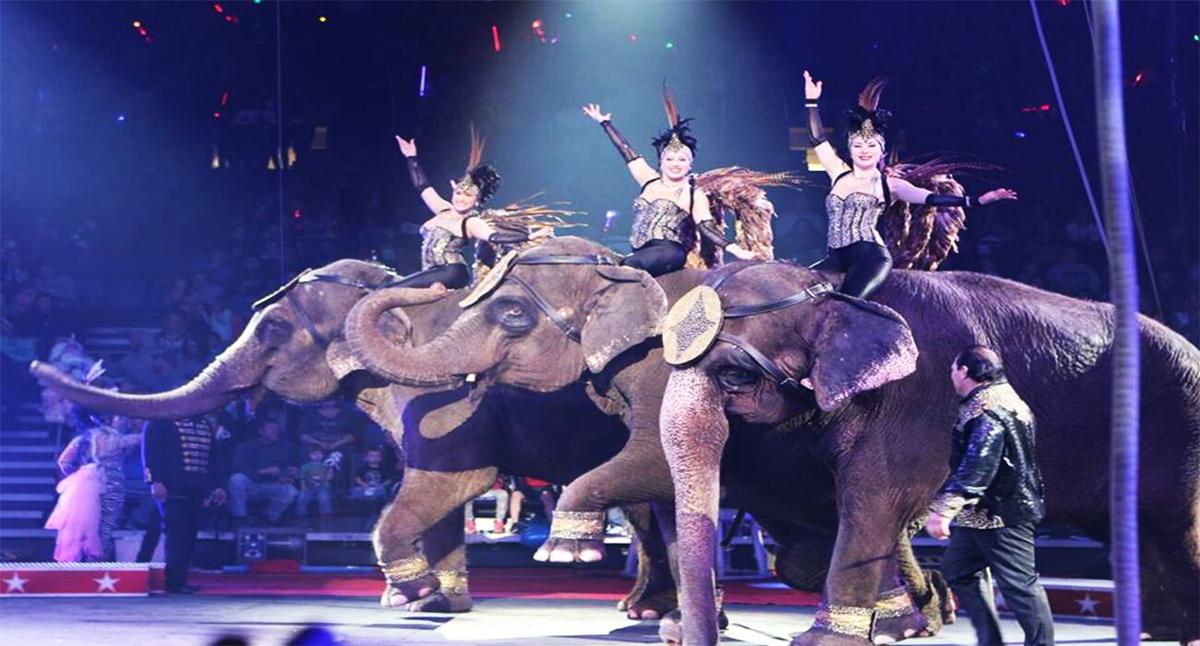 Brett Carden, who owns and runs Carden Circus with his father George, thinks the exuberant reaction his circus is getting from Texas audiences is, in part, relief from a year of COVID-19 confinement and restrictions.
"The crowd is much more into the show," he said in a recent phone interview, noting that their Texas shows have enjoyed good turnouts. "They took things for granted, like me. Now they're getting more into it."
The Carden Circus, with its trained animal acts including five elephants, four tigers and five dogs plus human aerialists, acrobats, stunt motorcyclists, jugglers and clowns, winds up a spring run through Texas with previous engagements in Belton, Tyler, Seguin and Kerrville.
It's been a shot in the arm for Carden and his 60-person troupe, who have found themselves largely sidelined for more than a year due to COVID-19 shutdowns across the country and crowd restrictions in communities where they still could perform.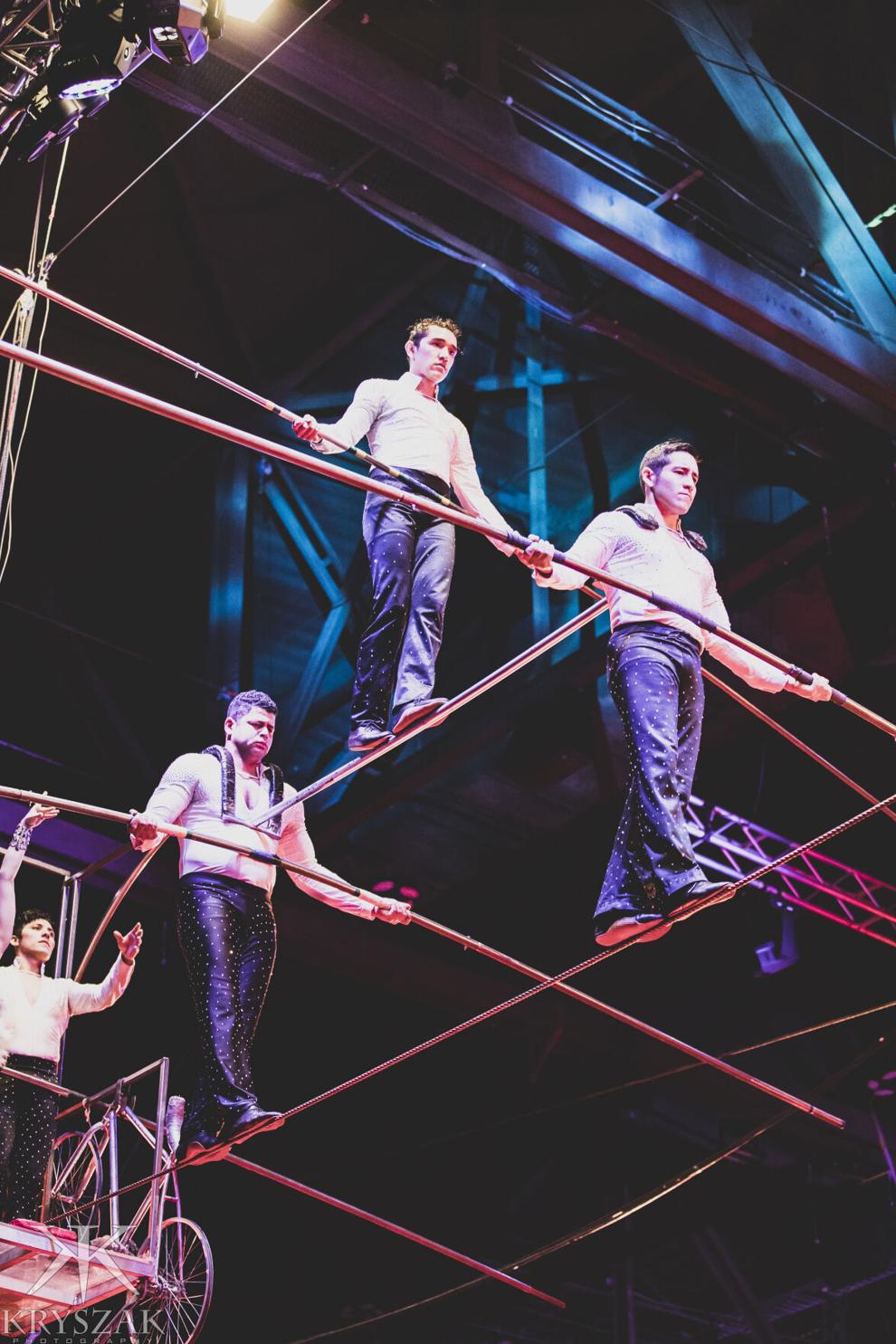 The circus show must go on, even without audiences, as trainers still worked daily with their animals and acrobats, aerialists and other skilled performers had to work out on a regular basis to keep their skills sharp.
With Texas relaxing its state rules on masking and outdoor events in March, the Springfield-based circus company found an opportunity to do what it's done for some 60 years. "Texas is pretty much the only state that's open," Carden said, noting that his circus company returns to base after its Waco run and will likely stay there until other states and communities open by the fall.
It's not just COVID-19 rules that are making running a circus a considerable challenge these days. It's been hard to find drivers for trucks and laborers to help with setting up and tearing down, Carden noted. And there's the running battle with animal rights activists that often target circuses and their animal acts, with some states putting limits on what exotic animals can do for a paying audience.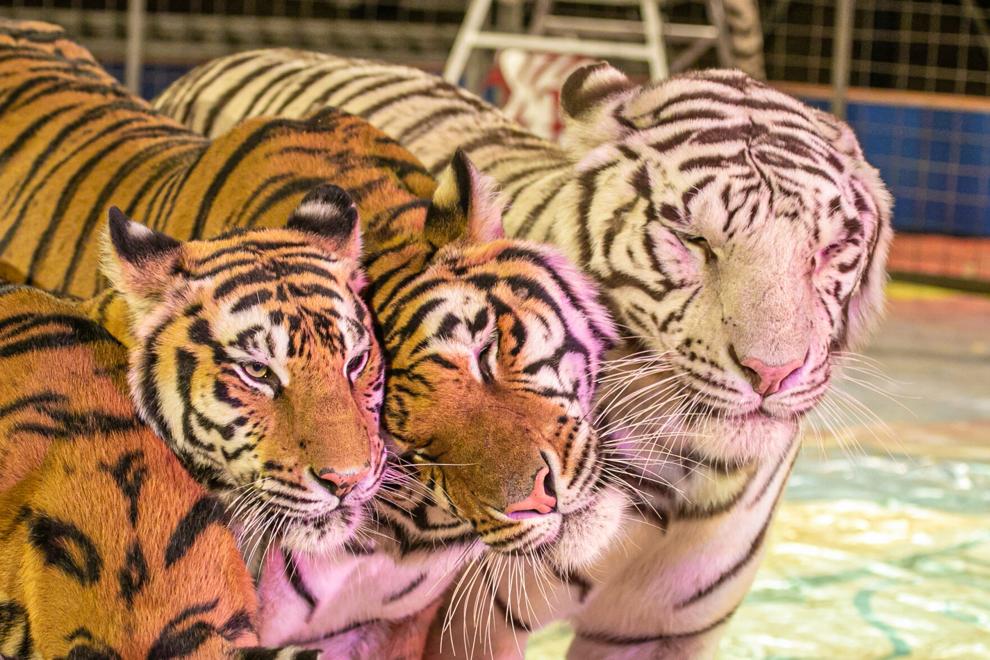 In addition to its long-running animal acts, the Carden circus features wire-walking aerialists, acrobats, a "Globe of Death" with stunt motorcyclists and a human cannonball. Oh, and "beautiful showgirls," the circus owner added.
Families still are the core of the circus audience and an hourlong preshow before each performance gives fans a chance to get close to circus animals such as elephants and camels, and to watch skill demonstrations from performers.
The circus won't require audience members to wear masks or observe social distancing in the seats. "We let everybody make their own decision," Carden said. "Down in Texas, no masks are required and there's no spacing."