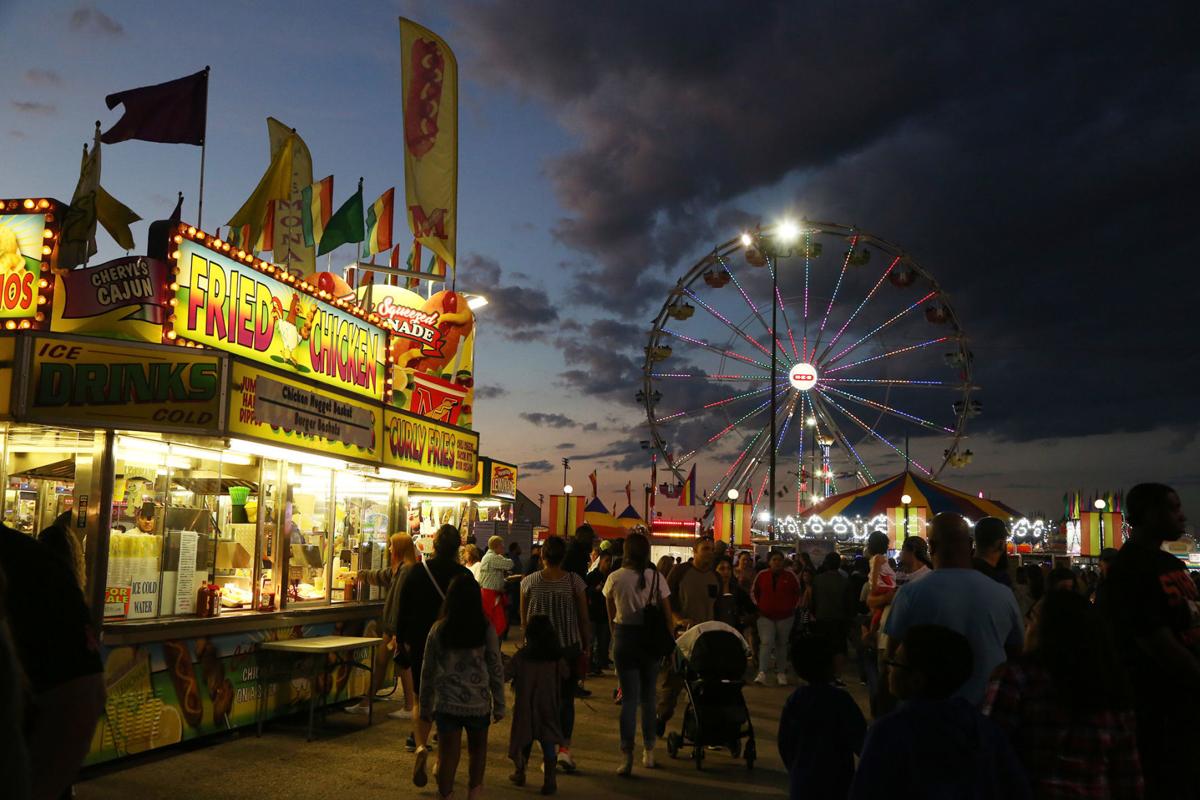 Those attending this year's Heart O' Texas Fair and Rodeo, which kicks off Thursday night with carnival ride preview Sneak-A-Peak, may find a lot of familiar things in unfamiliar places.
Like graveled parking, but off Lake Air Drive with a new Carnival Gate that opens on the carnival rides. Like the Bud Light Music Stage, away from its past location near Bosque Boulevard and closer to the midway near the Main Stage Gate. Like Spanish-language bands performing on Sunday, but on a second Sunday, an expansion of the fair's run.
Ongoing construction of an expansive multipurpose events building, part of a years-long $35 million reworking of the Extraco Events Center grounds, has caused a shift in location for many of the fair's events and offerings. The fair's core elements of livestock exhibits, carnival rides, rodeo, live entertainment, food and drink concessions, wiener dog races and mutton busting remain the same.
The Timberworks Lumberjack Olympic Show makes its first fair appearance, with participants competing in chopping and sawing contests, log rolling, pole climbing and ax throwing.
As always, the fair's highlighted music acts on the Bud Light Music Stage also mix the familiar with newcomers. Aaron Watson, presently one of the hottest acts in Texas country music, returns on Saturday night, following the recent release of his new album "Red Bandana." The stylistically diverse 20-song release marks his 20th year as a country performer and .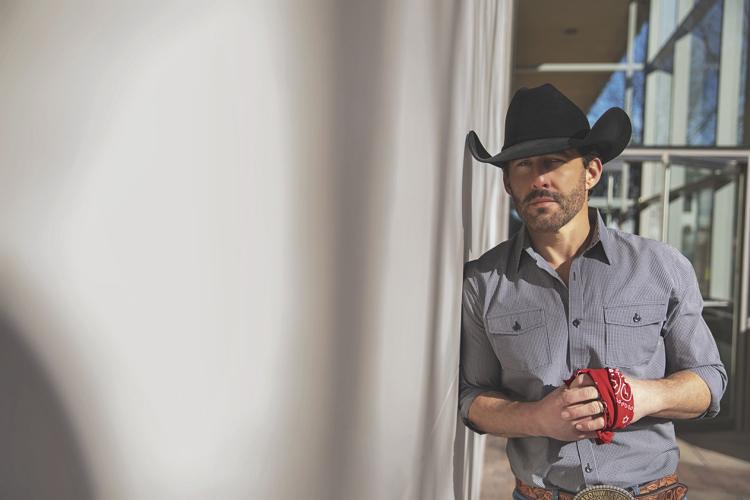 Rowdy Koe Wetzel returns for College Night on Thursday with country veteran Cory Morrow on Friday and Shane Smith and the Saints on Oct. 12. Waco's Sloppy Joe Band plays Wednesday while Alabama country singer Glen Templeton makes his fair debut on Oct. 10. Sundays will feature cumbia band Massore and, on Oct. 13, a double-bill of Sexto Grado and La Energía Norteña.
There's a shift, though a slight one, in the fair's One HOT Rodeo action this year as changes in the PRCA rodeo season moves the Waco rodeo from one of the final ones for qualification to the annual National Finals Rodeo to one of the first. And, due to the second Sunday expansion, there's bull fighting added to the schedule with nine bullfighters who have 60 seconds to get a bull to charge or move, with the winner after four rounds collecting a $10,000 prize.
Rodeo action starts at 7 nightly, beginning Saturday. Rodeo and bullfighting admission is included in fair admission except for Saturday nights, when balcony and mezzanine seating costs $20. Reserved box seats for all nights costs $30.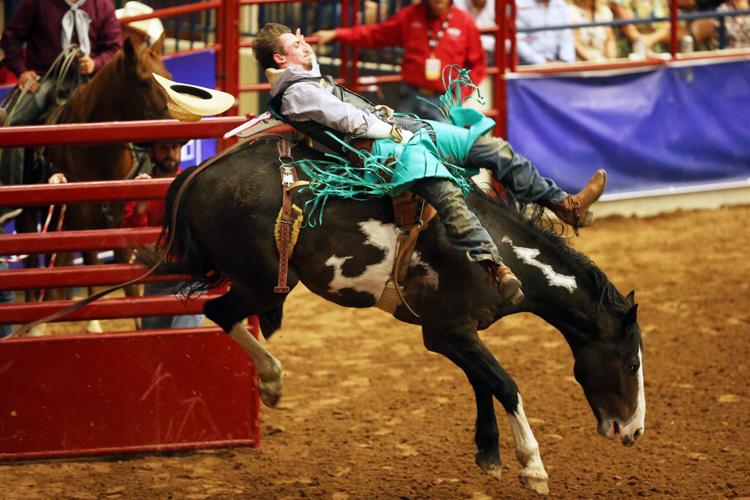 Sneak-A-Peak Night from 6 to 11 p.m. Thursday provides a taste of the fair's 40 carnival rides for $5 gate admission and $2 per ride.
Opening weekend activities include wiener dog races at 1 p.m. Saturday; a one-mile or 5K running with the bulls Fun Run at 7:30 a.m. Sunday, complete with a coliseum floor finish past penned bulls; a free pancake breakfast at 9:30 a.m. Sunday; a Spelling Bee for fourth- through sixth-grade contestants at 2 p.m. Sunday; and the rodeo's Stick Horse and Pony Grand Entry at 6:30 p.m. Sunday.
Among second weekend activities is the Special Ranch Rodeo, held at 2 p.m. Oct. 12.
A smaller One HOT Marketplace will share space in the General Exhibits building with Creative Arts exhibits and displays. The HEBuddy Barnyard for kids will move closer to the livestock show pavilion area and the fair's Midway will contain vendors, food and drink concessions.
Gate promotions for the fair, with admission discounts or giveaways to the first few hundred fairgoers include Military Appreciation Day, Friday; Faith and Family Day, with morning worship service and free pancake breakfast, Sunday; School Coupon Days, Monday and Thursday; Ride 'Em Cowboy Day, with free carnival armband with fair admission, Tuesday; Senior Citizen Day, Wednesday; and College Night, Thursday.
Ticket prices remain unchanged from last year, with advance tickets costing $10, gate admission $15, and children 8 and younger admitted free.
Those accustomed to parking on the Bosque Boulevard side will find less parking space, but more available at the corner of 42nd Street and Colcord Avenue. Those parking in those lots have access to the Bosque and Main Stage Gates for entrance while those parking in the Lake Air drive lot can enter in the Pavilion Gate with those in the additional graveled parking entering at the Carnival Gate.
Three trams also will run from parking areas.