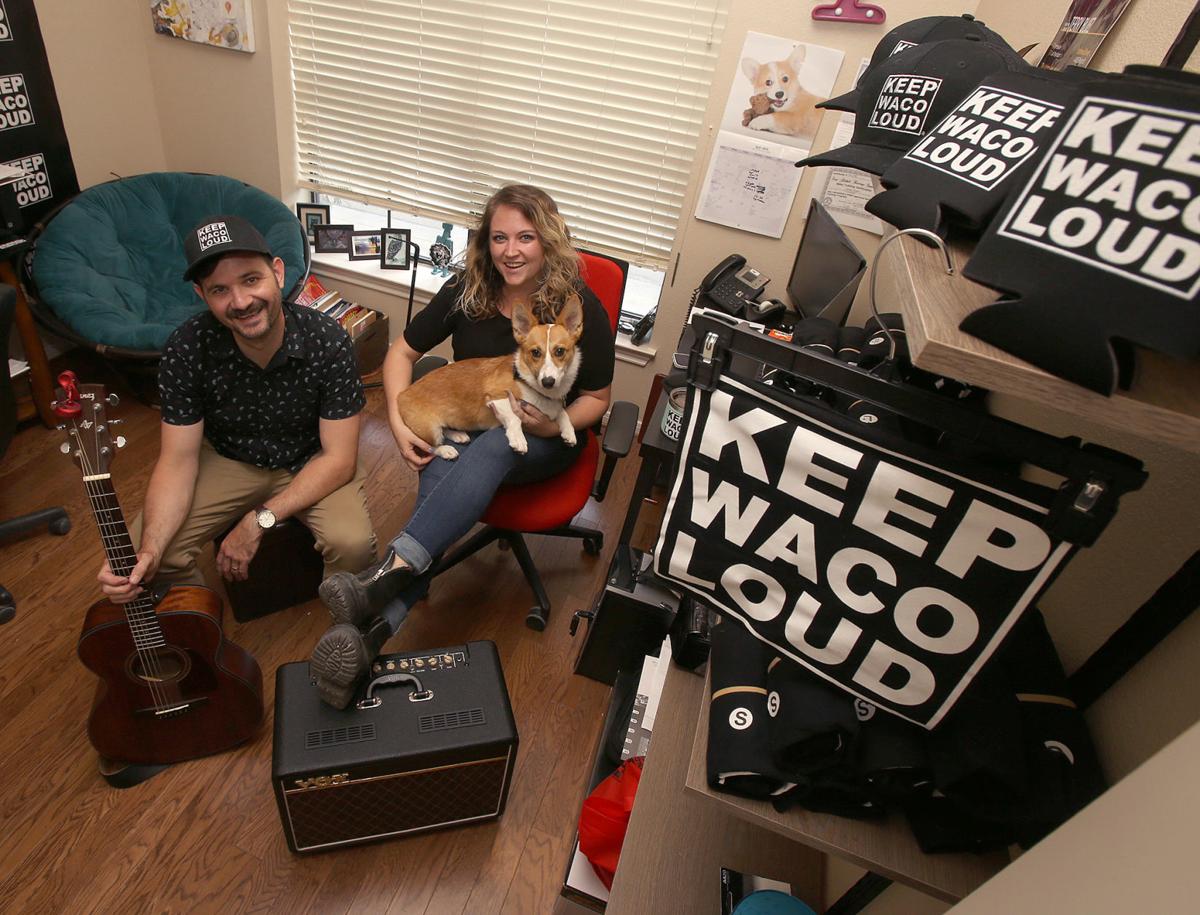 Jacob Green and his wife Katie Selman moved to Waco from Brooklyn, New York, two years ago and fell in love with the city's comfortable scale, friendly people and natural beauty.
Something was missing, however: the music — punk, rap, hip-hop — that they liked to hear when they went out. "We noticed there's no place to see what kind of music we like," said the 35-year-old Green.
It wasn't that live music was missing. Country music was there aplenty and some jazz, and venues such as The Backyard, Common Grounds, the Waco Hippodrome and Cultivate 7twelve did their part in providing Waco stages for performers and bands.
But when Green and Selman wanted to hear live punk, indie, hip-hop, rap and more they ended up, as often as not, driving to Austin or Dallas. Over time, they discovered Waco did have that music and the people who made it. There just weren't many places for those musicians to play.
Green works as director of operations for a New York construction company — thanks, internet — and decided that rather than complaining, the solution might lie in construction of another kind: the building of audience and cations — that could bring out a diversity in Waco's live music scene.
To do so, he and Selman have created Keep Waco Loud, a public face for efforts to build support for the Waco music that doesn't fit the country, classical and jazz boxes. If that involves connecting musicians, fans and places where they can meet, they're up for the challenge.
"The idea is to locate these tribes and build the platform" said Green, a Copperas Cove native and a University of North Texas graduate.
Keep Waco Loud makes some early noise Friday with a launch party at Brotherwell Brewery, a venue testing the water for live bands. With Waco comedian/rapper/filmmaker Terry Bluez serving as a host, the launch will feature the bands Thinking Caps, Uncle / Brother, Khaki and Zet Zero.
Over time and future shows, Keep Waco Loud hopes Waco's other music will take shape and solidify.
"Our day jobs pay the bills, but this is a passion," said Green.
Stay up-to-date on what's happening
Receive the latest in local entertainment news in your inbox weekly!