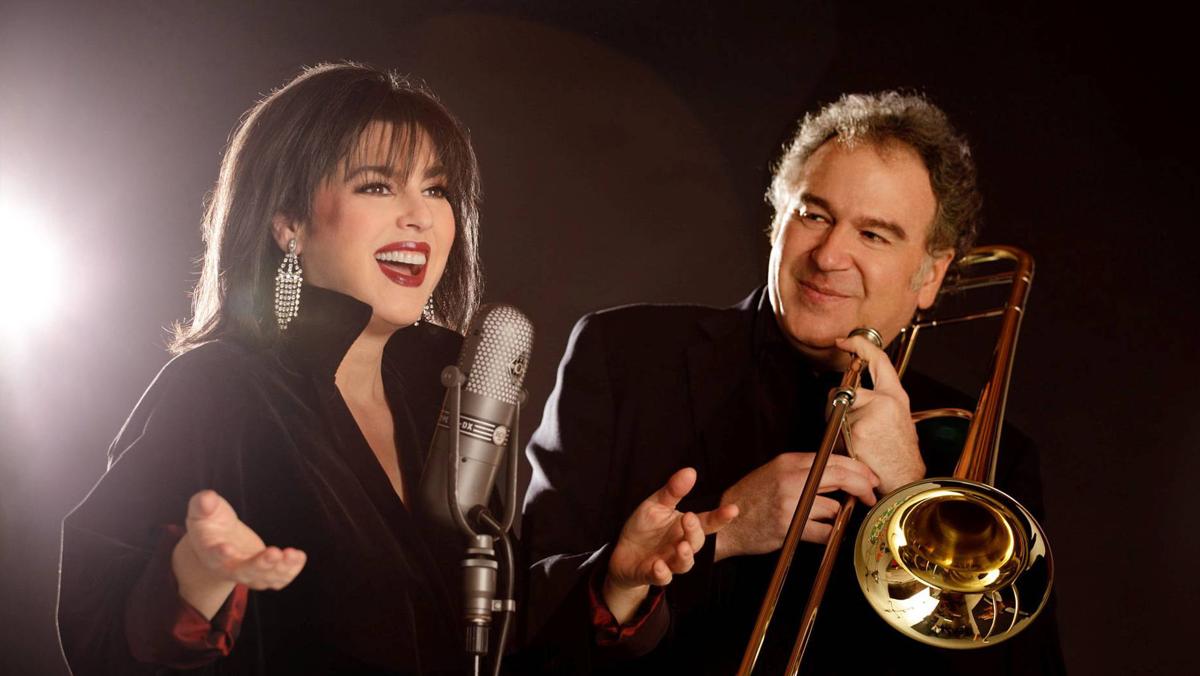 It's almost déjà vu when singer Calabria Foti and trombonist Bob McChesney join the Waco Jazz Orchestra at the Waco Hippodrome on May 8, except the vu never happened.
The WJO and their guest artists from Los Angeles, California, were days away from performing at the Hippodrome last March when a countywide shelter-in-place order to slow the spread of COVID-19 closed businesses, schools and venues. The show was put on ice with plans to reschedule when conditions allowed.
A year later, with vaccinations increasing, COVID-19 cases declining and community restrictions easing, the concert's back on with all parties — and Waco jazz and pop fans — looking forward to it.
Their "Beauty and the Brass" concert will showcase Foti's strength as a singer of jazz and pop standards from what's considered the Great American Songbook with such standards as standards as "The Very Thought of You," "In a Mellow Tone," "On Green Dolphin Street," "Day In, Day Out," "They Can't Take That Away from Me"
The May 8 program will be largely as it was planned last spring, but with a new director, with Noah Alvarado now the WJO head after longtime leader Byron Swann stepped down last year. A few WJO players are waiting to come back, but the WJO has played an in-person concert at McLennan Community College's Ball Performing Arts Center since then.
There's a tweak or two in the music, too. "Bob and I have some new charts we're debuting," said Foti.
The daughter of two musicians, Foti grew up in New York and Florida, becoming accomplished as a violinist as well as a vocalist. She moved to Los Angeles to pursue a performing career, meeting, then marrying trombonist McChesney. Both found plenty of recording work, McChesney as a trombonist with rapid technique, Foti as singer and violinist — the latter heard, incidentally, as soloist in the theme for public television's "Great Performances" and in jazz violin riffs by Lisa Simpson on "The Simpsons."
The coronavirus shutdowns sidelined much of the duo's performing and recording work, even though they had COVID-19 early on — February 2020, in fact. "We had COVID before it was a thing. It was a hell of a bad cold in February and last about three weeks," she explained.
In the interim, the two decided to relocate part of their life to Nashville, where they're building their own home studio, though they'll still keep their California digs.
The two are no strangers to Central Texas with previous visits for appearances at McLennan Community College and the Temple Jazz Festival at Temple College.
The May 8 gig is part of a performance season that's slowly warming for the jazz musicians, with the weather making outdoor shows more frequent and more people coming to indoor shows as community restrictions allow. "We're glad people are getting vaccinated if that's what they want to do," Foti said.