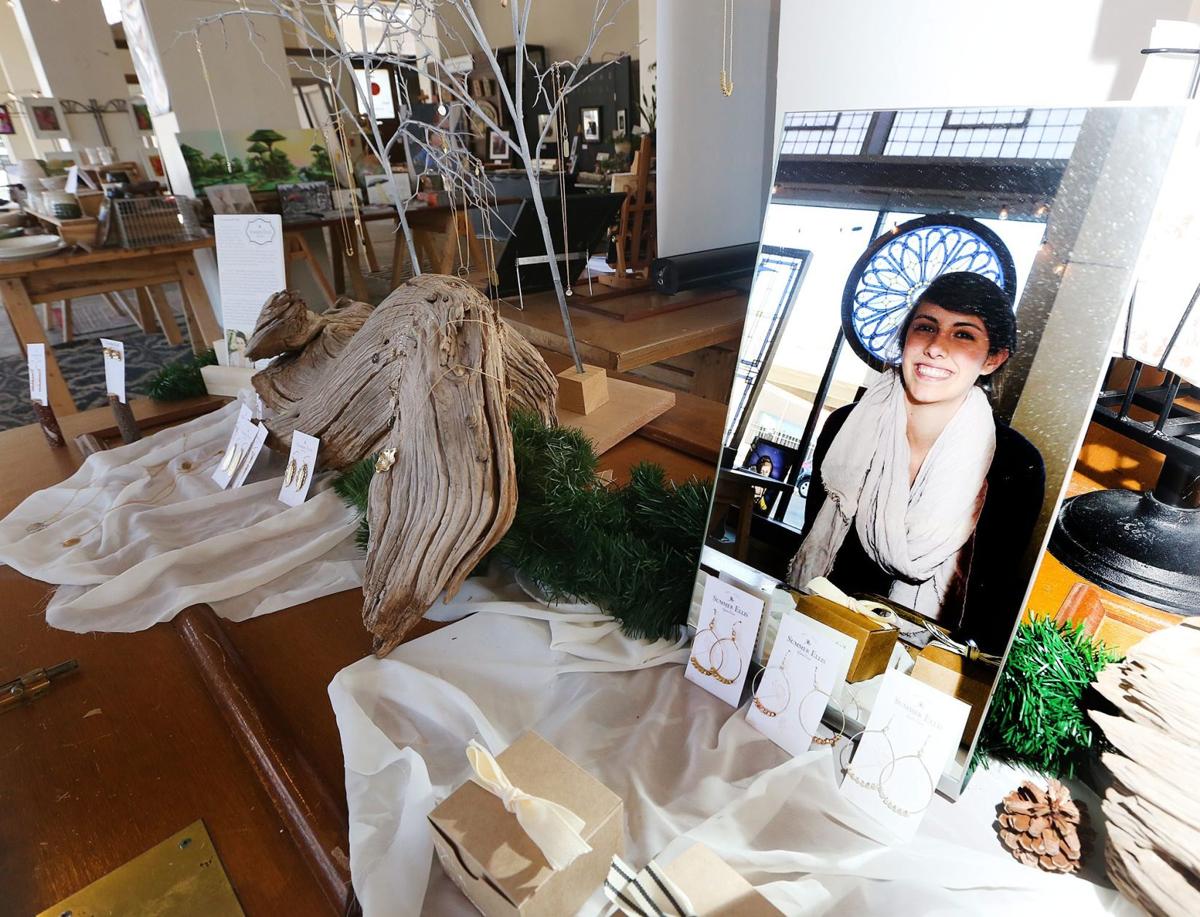 Christmas would be much drearier without the arts — music, visual arts, theater, dance — to amplify the joy of its celebration. The arts, too, also can play a part in holiday gift-giving — think paintings, photography, sculpture, clothing, accessories, ceramics, play and concert tickets and the like — and both local artists and arts organizations hope shoppers consider them in the weeks ahead.
Here's a rough look at where many local artists and craftspersons show their wares, plus performing arts organizations offering concerts and performances as potential presents.
Anthem Studios Artisan Market, first floor Praetorian Building, 601 Franklin Ave.
Hours: 1:30 to 5:30 p.m. Tuesdays-Fridays, 10 a.m. to 2 p.m. Saturdays. Closed Thanksgiving and Friday. Call 307-8998.
Anthem Studios' Artisan Market showcases both works by artists with studios in the Praetorian Building as well as outside ones. Items on sale include leather goods, jewelry, children's books, scarves and headbands, floral designs, wood art, painting and glasswork. Artists represented are painters Joel Edwards and Kay Reinke, jeweler Summer Ellis, Kimberly Merck-Moore, writer and illustrator Mark Ludy and art firms Stanton Studios, Hammer and Hand, Margit Co., Simple Beauty Headbands and Rosetree Floral Design.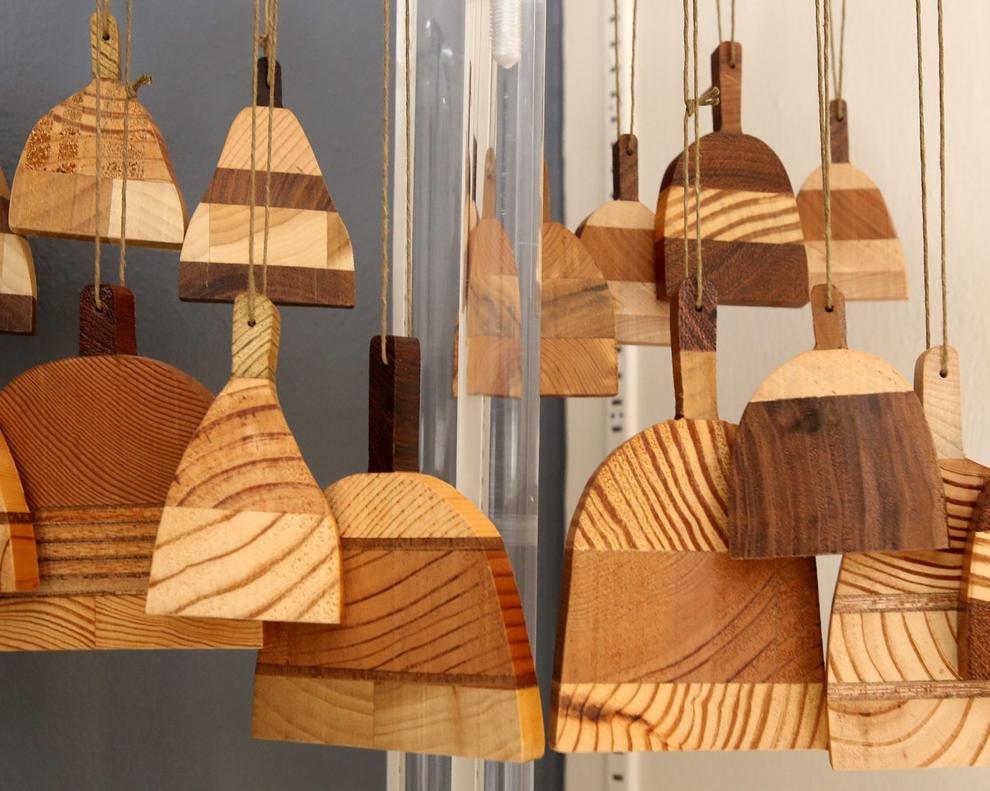 Art Center of Waco, 1300 College Drive.
Hours: 10 a.m. to 5 p.m. Tuesdays-Saturdays. Closed Thanksgiving Day and Friday. Call 752-4371.
Art Center of Waco maintains a small gift shop at the center's entrance with cards, pottery, jewelry, clothing accessories, Creative Waco totes and other items. Local artists with works in the gift shop include glass artist Bryant Stanton, painter/printer Bonnie Chapa, potter and artist-in-residence Jonathan Martin, painter Deborah Probst, jewelers Barbara Fry and Lisa Monroe and notecards by painters John Dunn and Kermit Oliver.
Art Forum of Waco, 1826 Morrow Ave.
Hours: 11 a.m. to 6 p.m. Tuesdays-Saturdays. Closed Thanksgiving. Call 652-5119.
The forum opened a three-room gift shop earlier this fall with paintings, ceramic and wood sculptures, pottery and clothing accessories. Paintings and drawings in the forum also are for sale. Local artists include Jesus Rivera, Brian Broadway, Mark Kieran, Doreen Plott, Rocky Kelley, Laura Meza, Jean Reboli, Iria Wamalwa Naka, Nelda Lloyd, Marsha Wilson, Rodolfo Razo and Johnny Voom.
Creative Art Studio and Theater, 605 Austin Ave.
Hours: Noon to 6 p.m. Thursdays-Fridays, 11 a.m. to 3 p.m. Saturdays.
The Creative Art Studio and Theater provides a downtown space that showcases paintings, photography, ceramics, jewelry and clothing by local artists while doubling as performing arts space for the Brazos Theatre Group and others. Artists with works on display include Brian Broadway, Greg Peters, Mark Kieran, Rocky Kelley, Galen Ihlenfeldt, Susan Sistrunk, Johnny Voom and Marsha Wilson. The Brazos Theatre Group is selling tickets for its murder mystery dinner theater "Murder at the Ugly Christmas Sweater Party," staged Dec. 11-12.
Homestead Heritage Fair, 608 Dry Creek Road.
Hours: 9 a.m. to 9 p.m. Friday and Saturday, noon to 5 p.m. Sunday.
The Homestead Heritage community sells a wide variety of handcrafted items, ranging from furniture, pottery and clothing to cheeses, honey and baked goods, particularly at its Homestead Heritage Fair, held the weekend after Thanksgiving, In addition to its market of handcrafted goods, the fair features a large number of craft demonstrations and live music at 2:30 and 7 p.m. Friday and Saturday.
Downtown Waco Farmers Market, 400 S. University Parks Drive.
Hours: 9 a.m. to 1 p.m. Saturdays. Closed this Saturday.
The Farmers Market will feature an artisan market by local artists in the three Saturdays before Christmas.
Waco Civic Theatre, 1517 Lake Air Drive.
Hours: 2 to 5 p.m. weekdays. Call 776-1591.
The Waco Civic Theatre has tickets on sale for its holiday production of "Miracle on 34th Street," with performances Dec. 5-6 and 11-13. There is also a "Four the Holidays" special that includes tickets to the WCT's spring season of "Miss Nelson Is Missing," "A Song for Coretta," "The Great Gatsby" and "Sister Act" for $55, $50 for senior adults and students.
Waco Symphony Association, 600 Austin Ave.
Hours: 9 a.m. to 4:30 p.m. weekdays. Closed Thanksgiving and Friday. Call 754-0854.
The Waco Symphony has one concert on its schedule before Christmas, the holiday-themed "Holiday Magic" at 7:30 p.m. Dec. 11 at Waco Hall. Tickets cost $50 to $30.
For "Star Wars" fans — or fans of composer John Williams' film scores — the WSO offers a concert of his music Jan. 14.
Baylor Theatre, Baylor University's Hooper-Schaefer Fine Arts Center.
Box office hours: 9 a.m. to 5 p.m. weekdays. Call 710-1865.
Baylor Theatre offers a three-show spring season ticket that includes the shows "Mary Stuart," "Moon Over Buffalo" and Horton Foote's "Story of a Marriage" for $49.98.
Stanton Studios, 318 Rogers Hill Road
Works in glass, wood and metal can be found at the Artisans Market, but the glass wing of the studio also holds glass-blowing sessions for the public in December for those who want to craft their own glass Christmas ornament. For appointment information, call 800-619-4882.
Cameron Park Zoo, 1701 N. Fourth St.