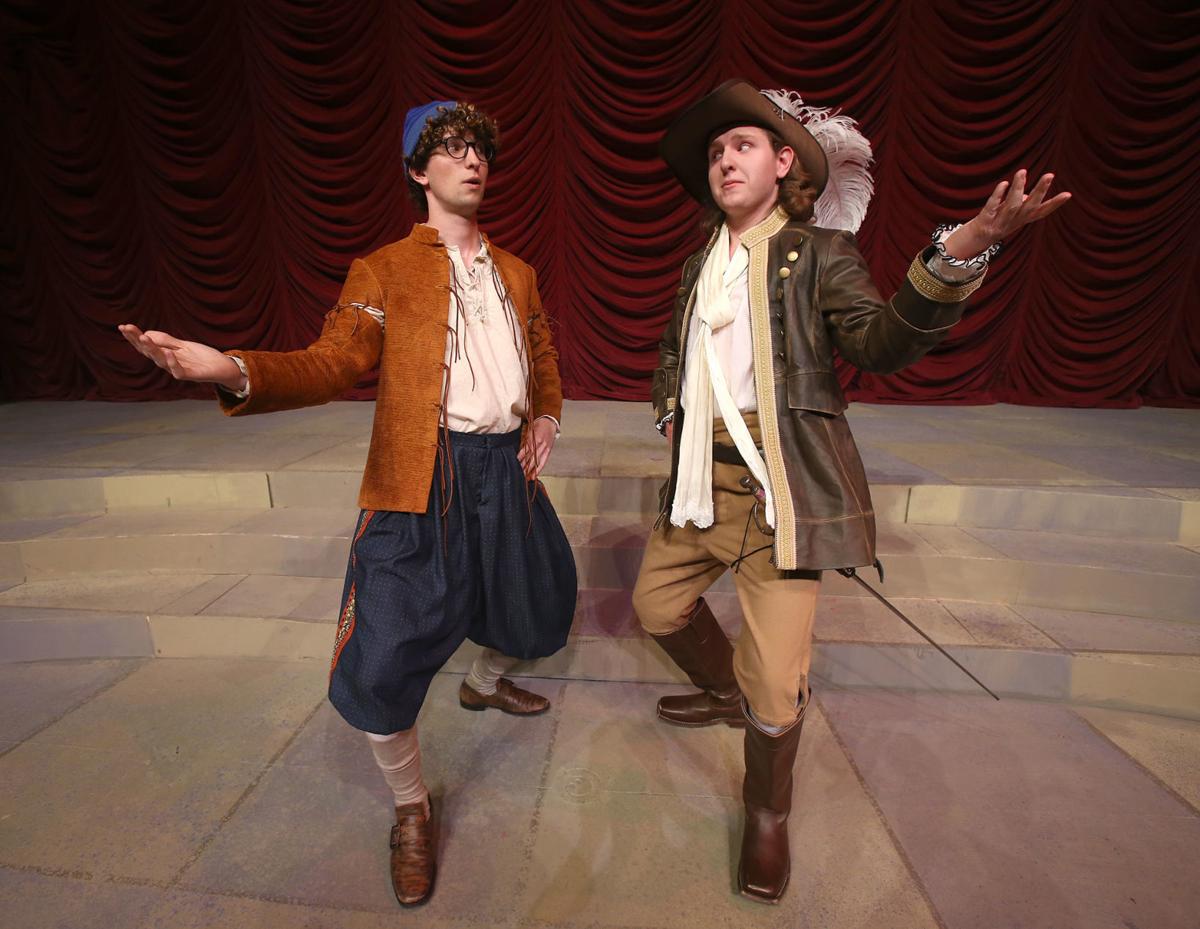 It sounds like the setup for an improv comedy exercise or, perhaps, one in logic: One character never tells the truth and another always tells the truth, so what happens next?
That's one of several plot devices in Pierre Corneille's 17th century comedy "The Liar," whose Baylor Theatre production opens on Tuesday. Actually, it's American playwright David Ives' self-described "translaptation" that the Baylor cast will perform.
Ives translated the 1644 French work and cast it in verse in 2010, but with heavy dose of 21st century sensibility, a flurry of puns and plenty of contemporary pop culture references. "It's as much Bugs Bunny as French farce," said director John-Michael Marrs, who performed in a 2010 Denver Center Theatre production.
While the eight-person Baylor production looks like a classic 17th century French farce and its language feels appropriate to its period, it's pretty clear this isn't history on stage. "We pretty quickly break that reality . . . The word 'burrito' is in one of the first rhymes," he said. "It's not your grandmother's French comedy."
"The Liar" follows Dorante (Chris Coley), a glib nobleman whose tongue travels faster than it can carry the truth. His servant Cliton (Shane Cearnal) can't lie. They arrive in Paris where Dorante immediately falls for a young woman named Clarice (Lily Howard). Or maybe it's Lucrece (Ricki Franklin). Dorante can't tell the two apart, but that doesn't stop him from lying to impress, nor lying when his father Géronte (Graham Bryant) says he has found a prospective wife for his son.
Throw in a secret fiancé for one of the women, twin female servants played by one woman (Juliana Zepeda) and Dorante's propensity to get out of a lie by telling a new, larger one and there's plenty of mistaken identity played for laughs. Or real identities that aren't. Or alternative facts or something.
While entertainment is the intent in staging "The Liar," Marrs says it carries a contemporary resonance in an age where social media allows the construction of image and identity with truth only a bit player. Ives' adaptation also gives his cast the experience of working in rhymed couplets and iambic meter without the "heavy weight" of Shakespeare.
"Comedy can be both escapist and prophetic, but for all the heavy lifting, it's a clever and sweet story," the director said.