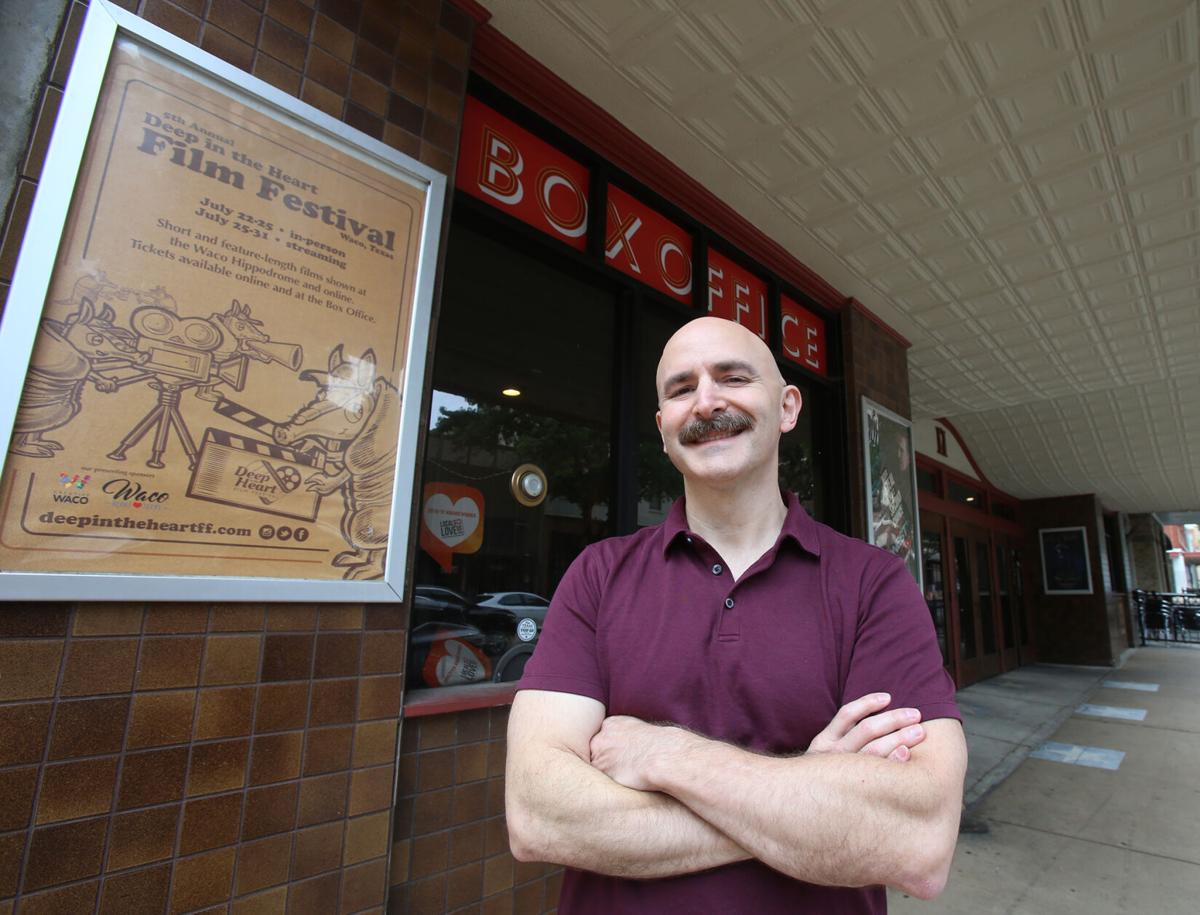 Waco's Deep in the Heart Film Festival returns to its Waco Hippodrome home with both in-person events and online screenings after a year where the five-year-old fest had to reinvent itself in an online-only format due to community COVID-19 protective measures.
This year's festival returns to in-person screenings and events for its first four days, which kick off Thursday with online viewings of festival features and film shorts blocks available for seven days afterward.
That's a compromise for those who missed the experience of watching films with others and the socializing before and after, and for those still leery of indoor crowds while the coronavirus continues to circulate in the community. Still, it's clear that festival founders Louis Hunter and Samuel Z.P. Thomas are glad to get back to an in-person fest.
"We think a renewed community is our overarching focus this year. Reconnecting and enjoying people's company again was huge for us as we planned the event," said Hunter.
Roughly 100 filmmakers and movie fans have signed up for the festival with 153 entries spanning 17 countries.
As in past years, this year's festival mixes full-length feature films and dozens of film shorts organized into thematic blocks, both shown on the Hippodrome's lower-level screen and its balcony screen. While many were made during a pandemic-interrupted year that sidetracked both filmmaking and moviegoing, the festival won't be a tribute to COVID-19's impact.
"Part of art is about reflecting upon experiences," said Thomas. "But to us, any film we accepted that related to COVID had to deliver a unique perspective on such a common experience. So the three or four films we have that reflect on the pandemic are quite surprising and will likely catch folks off guard."
Hunter added that working during a year when so much of life was disrupted may have flavored submissions in another direction. "In that same (off-guard) vein, we have an amazing group of science fiction/fantasy films in the fest this year. Many of those we've placed in a block called 'Altered States' — these films all look at reality with a distorted lens," he said.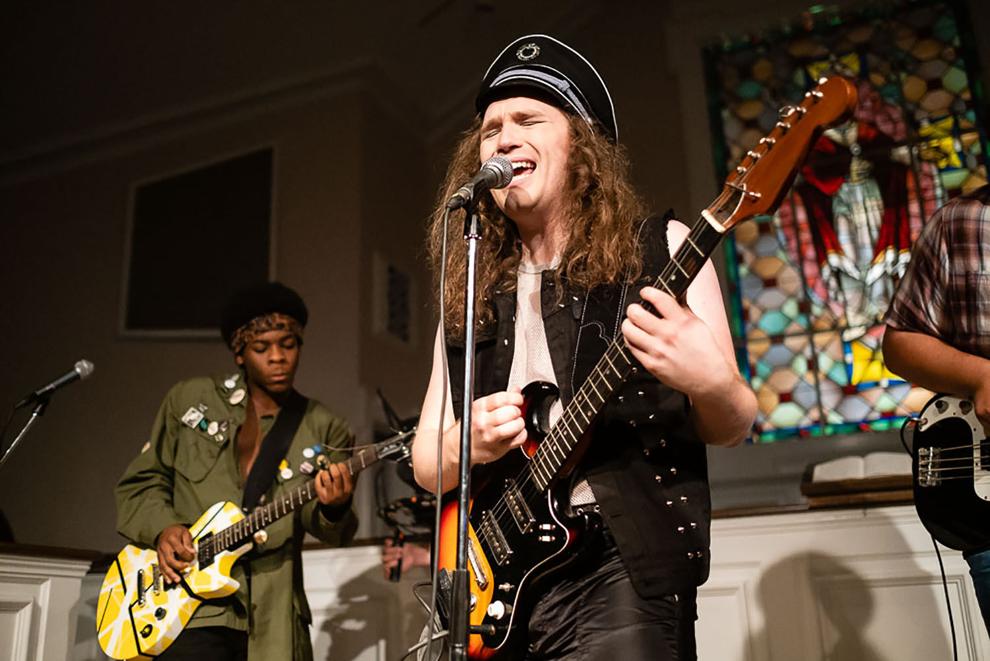 In addition to "Altered States," this year's shorts are grouped in two-hour blocks, with 12 categories including "Seeing Is Believing," "Demo Day," "Dreams and Desires," "Relationships 101," "Where I've Been, Where I'm Going," "Family Ties," "Wants and Needs," "Occupational Hazards," "Oddities" and two festival favorites, the Saturday "Family Friendly Films" and "Friday Night Horror" on, well, Friday night.
The festival opens Thursday with the feature "Electric Jesus," which brings a touch of star power with actor Brian Baumgartner, best known as Kevin Malone from the television comedy series "The Office." Baumgartner plays Christian rock promoter Skip Wick, who takes a church Christian hair metal band (it's set in the 1980s) on the road only to find a stowaway pastor's daughter complicates things.
Other full-length films screened this weekend are the action thriller "Outlaw's Buckle," where a sheriff's deputy faces off with a serial killer during a storm, on Friday, and three documentaries, "Chasing Childhood," about disappearing free and play time for American children, Saturday; "Trans Pecos," land and water rights in West Texas, Friday; and "Vinyl Nation," about vinyl albums' growing number of fans, Saturday.
The festival also will feature workshops, script reading sessions, tours and postscreening parties, and game nights.
The Texas Film Commission will present two workshops led by filmmaking professionals, "Coordinating Intensity: Fight and Intimacy Choreography" at 4:45 p.m. Friday, and "Building a Buzz: How to Tell the Story of Your Film" at 3:45 p.m. Saturday. Both will take place in the Hippodrome's Houdini Room.
Actors from Brazos Theatre will read contest-winning film scripts in reading sessions at 6:45 p.m. Friday and Saturday.
Festival filmmakers can visit local sites with a Balcones Whiskey Tour on Friday — a tour that's already sold out — and a Waco Film Locations Tour on Saturday morning.
Those attending in-person events are asked to observe social distancing and, if unvaccinated, wear masks.
A $100 VIP pass offers admission to all events and screenings. Admission to individual films, film shorts blocks and events is $8 per screening or event, with the "Family Friendly Films" block priced at $5. Advance tickets can be purchased at deepintheheartff.com or at a registration table in Cultivate 7twelve, 712 Austin Ave.
Films screened Thursday through Saturday go online for a week in the festival's online dimension. Admission to each screened film or film block, viewable on multiple platforms, is $8.