The COVID-19 pandemic that's flattening the economy is also flattening the seating — well, the seating floor — at Waco Civic Theatre.
The country is far from through with the disruptions caused by COVID-19, but Waco artist Cade Kegerreis has found a small silver lining for hi…
The latest happenings around the area, expertly rounded up by Julie Campbell-Carlson.
Houston comic Chingo Bling doesn't have a COVID-19 vaccine at hand when he performs Friday night at the Waco Hippodrome, but he's persuaded he…
Windows and walls in downtown Waco will remind COVID-19-mindful residents to wear their masks and face coverings, thanks to a project connecti…
Windows and walls in downtown Waco will remind COVID-19-mindful residents to wear their masks and face coverings, thanks to a project connecti…
What does Waco sound like? It's a question without definitive answer, but makers of Waco podcasts keep adding their parts to a general mosaic …
Natalie McGrath, a fifth-grade student at River Valley Intermediate School, has been named the winner for the Texas Commission on Environmenta…
Ask Doreen Ravenscroft on whether this year's Waco Cultural Arts Fest will return as planned in October and she laughs. "It's hanging on the c…
For the first time in 44 years, local airbrush artist Von Otto has set his gear down to focus on himself after an unexpected cancer diagnosis.
Anyone heard of this scrappy little play, "Hamilton"? Turns out it's pretty good! A joke, of course, because this critic never had a chance to…
The first Friday of the month was a time that Waco artist Susan Sistrunk looked forward to, a time when a First Friday artist reception would …
What would the Fourth of July be without fireworks, parades, large picnics and parties to celebrate the nation's independence?
This was the weekend that the Waco Civic Theatre was planning on returning to live performances with a production of "You're A Good Man, Charl…
COVID-19 concerns have led the Waco Civic Theatre to cancel this weekend's performances of the musical "You're a Good Man, Charlie Brown" whil…
As much as Shakespeare has been stretched and adapted over the centuries, it's fairly clear that Waco hasn't seen a staging of "A Midsummer Ni…
Katie Ward remembers her resistance in art school when her instructors would push her to put her figures in a defined space.
COVID-19 precautions have left many youth camps and summer programs closed, but a few offerings from art to reading and sports activities are …
This weekend is a far cry from the Waco entertainment scene three months ago, when most weekends offered live music, touring acts in concert, …
Waco stages will see their two-month silence stretch into the summer because of COVID-19 precautions. But two summer youth theater programs ar…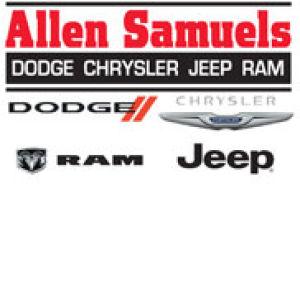 Allen Samuels Chrysler Dodge Jeep Ram l Waco TX
Back in pre-COVID days, Brazos Theatre's comedy improv usually landed in the first weekend of the month, a time that piggybacked off First Fri…
Note: This listing is being updated periodically as changes are announced.
Live music, theater and proms are staples of a Waco Saturday night in a typical late April. You can find them this Saturday, too, but in onlin…
The impact of the coronavirus hit close to home this week for relatives and friends of Waco native and longtime New York City resident Jan For…
Local artists, musicians and other creatives blindsided by the coronavirus shutdowns will move their wares and services to the internet with a…
Five years ago, Baylor University professor Adam Moore started exploring Waco on his bike, haphazardly at first, then intentionally, finding n…
For some readers who don't have their at-home time consumed by work or helping kids with online or at-home school work, creeping boredom may s…