The timeline of Waco's production of "You're a Good Man, Charlie Brown" is  the sort of situation that would have its title character groaning…
Packaged within the $900 billion coronavirus aid package that Congress passed in the final days of 2020 was some potential good news for Waco …
Baylor University's Martin Museum of Art opens two exhibits this week that take large to small looks at subjects inherently large.
It's oh-so 2020: The year that so many want to see gone will have fewer public celebrations to do so.
Jonathan Martin fell in love with working with clay as a high school student, but it was word of mug that built his business, Black Oak Art.
In the 177 years since English novelist Charles Dickens wrote his novella "A Christmas Carol," the memorable tale of miserly Ebenezer Scrooge …
In a year where the COVID-19 pandemic has disrupted its operations and educational offerings, the Art Center of Waco took a step toward its fu…
December and the end of the year bring a time of wish lists: kids' lists for Santa, community organizations' lists for donations and other sup…
Those itching for the latest peek at the upcoming Magnolia Network's programming get an opportunity next month when the new Discovery+ streami…
New mural emerges: High school students from Waco have teamed up with professional artists on a large mural at 713 Elm Ave.
The Waco Christmas season gets its early December boost this weekend, but it'll be an online community that witnesses the city's traditional W…
Some have brought the story into today's times, others have positioned it as a radio play. Here's a selection to get you in the holiday mood.
Texas comic William Lee Martin brings another Christmas show to the Waco Hippodrome on Saturday, but the year between those performances hasn'…
Comic Nephew Tommy to headline Waco Hippodrome show
The full title of McLennan Theatre's production of Matt Cox's "Puffs" tips its hand on what it's about: "Puffs, or Seven Increasingly Eventful…
Yearning for personal connection? This Baylor Theatre company can relate. "In 2020, we all feel this lack of connection, the desire to be hear…
What's next for the Waco Hippodrome? "We will continue booking shows. We've just cut loose what was unsustainable" — and the marketing coordin…
At this time of year in a pre-COVID-19 world, we'd be a concert or two into a Waco Symphony Orchestra season and about the same for the Baylor…
In addition to finishing his first book, "Mixed Plate," Koy wrote a movie that he and his writing partners sold to Steven Spielberg's producti…
Waco jazz, opera, improv comedy and stage productions go before live audiences and online ones this week as COVID-19 precautions shape perform…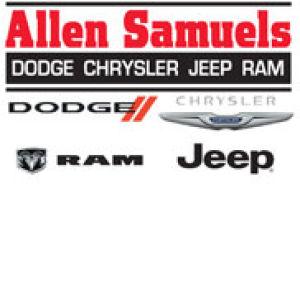 Allen Samuels Chrysler Dodge Jeep Ram l Waco TX
Editor's note: Due to changing COVID-19 protection measures, events and dates may change. Check with the sponsoring venue before attending.
In a year where COVID-19 disruptions have turned the theater world on end, it's no surprise that Baylor Theatre's latest productions find diff…
Trent Sutton, founder and director of the theater group Wild Imaginings, knows about staging work in unconventional spaces, having directed or…
This fall has seen the transformation of many Waco arts, both visual and performing, as social distancing, bans on large crowds, masking requi…
Even as physical viewing of visual art is still limited due to COVID-19 concerns, Waco artists are still using their work to communicate a message.
Two Waco theaters stage plays this weekend in places that may feel like new territory for them.
Stand-up comics test the waters for live audiences and public laughter this weekend with comedy shows in two Waco venues.