When Baylor University graduate student Chelsea Curto looked for a play for her master's thesis production in direction, she decided she wante…
Waco theaters will let the work and their actors do the talking this weekend, but it's almost like Welcome Back Weekend with four productions …
Waco's summer entertainment: New Magnolia concert series, film fest, fireworks, local stages full of Shakespeare and more.
The long-running music revue Stars Over Texas Jamboree breaks a yearlong layoff Thursday with a different roof over its head, but the same des…
Late-night rock operetta: "Lizzie" takes a look at the notorious Borden ax murders from the vantage of 4 women — repressed rage, parental rese…
A national arts grant may shape public art in Waco by underwriting a city master plan that would guide what gets created, where it's exhibited…
In a pandemic-altered season that forced experimentation in performances and platforms, the Waco Civic Theatre will close out its spring with …
Stand in the center of Waco artist Julie Cervantes' solo show, look left and then slowly turn to the right.
The Wacotown Chalk + Walk arts and vendor festival started Saturday and will continue from 10 a.m. to 5 p.m. Sunday on Austin Avenue between F…
Those walking the four blocks of this weekend's Wacotown Chalk + Walk festival on Austin Avenue may have their eyes on the art at their feet, …
It's almost déjà vu when Calabria Foti & Bob McChesney join the Waco Jazz Orchestra: Their "Beauty and the Brass" concert will showcase ja…
Waco stages wind up their spring with shows whose formats show the effect of a pandemic-altered year: in-person but distanced, in-person and o…
University High School's One-Act Play cast and crew, pictured here before a dress rehearsal last week, have advanced to state competition perf…
Actors from University High School stage a scene from their production of "The Trestle at Pope Lick Creek" on their way to regional competitio…
Music, action: The performance buzz returns to local stages that have been quiet for much of the past year while others will continue projecti…
A cautious optimism led more by COVID-19 vaccinations than warm weather is causing a spring calendar of events to sprout with live performance…
Comic Steve Treviño calls himself a "half-full glass sort of guy," the type who keeps an eye out for silver-lined clouds when it's raining, an…
A Baylor Theatre season with rehearsals and performances upended by coronavirus protection measures also has provided a measure of opportunity…
Waco artist Sean Oswald drew on his family, friends and Waco locations as inspiration for his solo show on display through April at downtown a…
Waco artist Sean Oswald draws on family and local landscapes in his solo spring 2021 show at Cultivate 7twelve.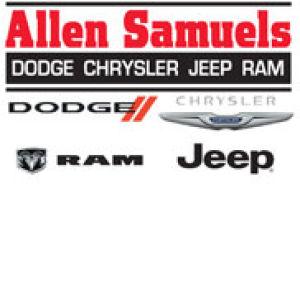 Allen Samuels Chrysler Dodge Jeep Ram l Waco TX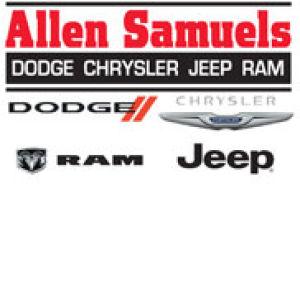 Allen Samuels Chrysler Dodge Jeep Ram l Waco TX
Last week, the United States passed the half-million mark of COVID-19 deaths, a figure hard to wrap one's mind around, much less mourn it. Hal…
After months where the major question for McLennan Theatre was whether COVID-19 would affect a production, the question changes at this weeken…
Location may not matter much in the digital world of podcasting, where all listeners need is an app to download their programs, but Waco's Rog…
Waco artist Chesley Smith recently won first place in the "The Black Family: Representation, Identity, and Diversity" juried art show by the T…
Two scarves by Waco artist Kermit Oliver designed for the French fashion house Hermès are up for a raffle drawing as part of this year's Heart…
UPDATE: This concert has been rescheduled for March, according to the Hippodrome. A new date is TBA.
The downtown Tax Increment Financing Reinvestment Zone 1 board voted Thursday to award $315,000 to the Art Center of Waco for exterior work on…