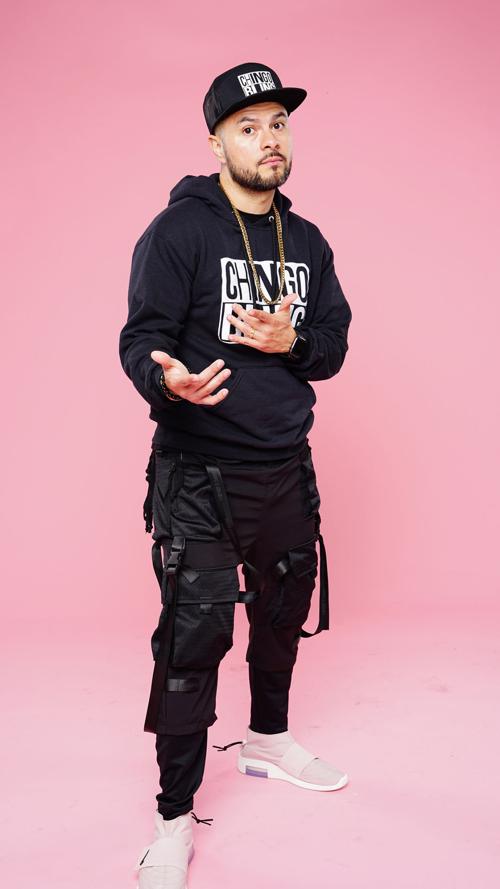 Houston comic Chingo Bling doesn't have a COVID-19 vaccine at hand when he performs Friday night at the Waco Hippodrome, but he's persuaded he's got some good medicine for the pandemic blues.
"From a therapeutic standpoint, laughter is essential right now," he said in a recent phone interview from Houston. "And comedy doesn't work as well on Zoom or virtual screens."
Bling, the stage name for Pedro Hererra III, was scheduled to play the Hippodrome back in March before COVID-19 shutdowns and restrictions across the state sidelined him for much of the last four months.
He's back, with fellow comics Jerry Garcia from Los Angeles and San Antonio's Israel Garcia opening for him, with a show that minds the necessary protocols: limited capacity, spaced seating, masking for audience members (though Bling doesn't perform with one) and a vacated front row to provide distance between audience members and onstage performers.
"People will have a good time in a safe way," he said, adding that he's planting seeds for future Waco shows when public and performing life finds a new normal. "We want to say: We got your back."
While sidelined by COVID-19 shutdowns, the 40-year-old Bling shifted to streaming — some of his YouTube videos have topped two million views — but is beginning to rebuild his performing circuit close to home. After Waco, he's got August gigs planned in San Angelo and El Paso.
At least, that's the plan. Like many performers across the nation, Bling is learning the start-and-stop nature of live performance in a COVID-interrupted time.
"I was booked to do five shows at an El Paso comedy club. The first show was a Thursday night and it was great, but on Friday, the club was determined to be a bar and was shut down," Bling said.
Then there was his summer 2020 with nothing but dates booked in California. The state shut down comedy clubs as part of its COVID-19 lockdown.
A gig at the Addison Improv in late May, before a June COVID-19 surge that backtracked the opening of many bars and clubs, put him back on stage and it felt good, even with fewer tables, butcher paper on tables for sanitation, temperature checks for attendees, no menus and the like.
"It still felt intimate and the laughs were still strong," he recalled. "I was worried I'd be rusty, but I think we were hungry to be on stage and be around people. There was a lot of adrenaline and excitement. Once you got that first laugh, the insecurities went away."
So does he have new pandemic material to try out these days?
"I'm not going to lie. I've been more focused on keeping my mind right. We've been praying a lot, keeping our kids ready for school and exercising," he said.
Bling did change intros into some of his routines, his humor still drawn from real life and Mexican American culture. It's a minor transition compared to the larger one he started some five years ago when the 2001 Trinity University graduate shifted from life as a rapper to a comic.
Even as a rapper, his persona had a comic flair. His 2007 debut album was called "They Can't Deport Us All," which he reused for his 2017 Netflix special and his self-made nicknames included the "Versace Mariachi" and the "Tamale Kingpin."
Juggling the variables of the business end of a musician's life proved too frustrating and Bling found things falling in place once he set his mind on comedy.
His time as a rapper taught some helpful lessons. He knows how to use his stage presence to his advantage. A rapper's awareness of words and word choice sometimes shapes the material in his routines. And the importance of entertaining and satisfying fans obviously carries over.
"Man, I'm so much better now. I have my wife, my daughters. I'm unifying people by making them laugh," he said. "I absolutely love it."
Stay up-to-date on what's happening
Receive the latest in local entertainment news in your inbox weekly!