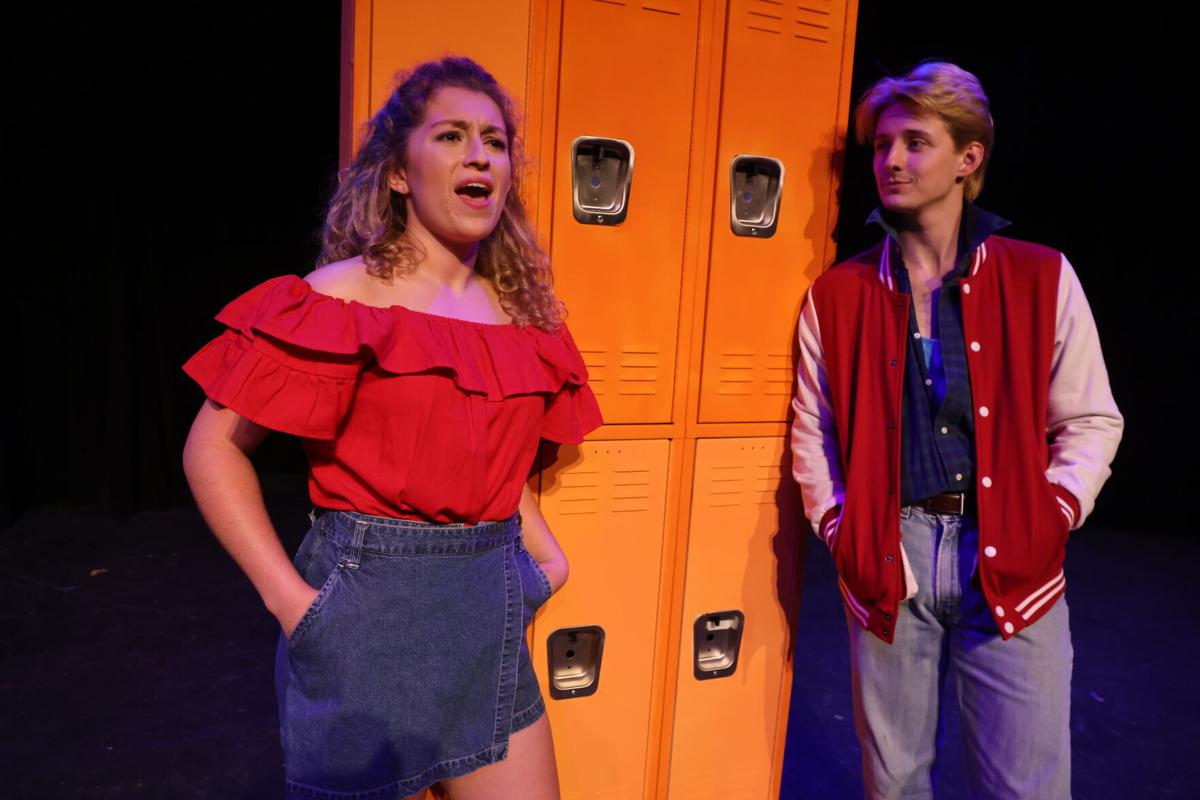 More than a generation ago, the fact of Baylor Theatre staging the pro-dance musical "Footloose" on a campus officially adverse to dancing would have dripped with irony if not a touch of rebellion.
A lot has happened in that generational span, however. President Robert Sloan formally opened Baylor to social dancing in 1996 with a dance at Fountain Mall and the school's sexual abuse scandals of the early 2010s showed some student behavior far more serious and consequential than dancing on university property.
So why "Footloose"? The answer is close to that found in the 1984 movie and the 1998 musical drawn from that film: It's fun.
For a theater world reconnecting with audiences after more than a year of productions paused or distanced due to COVID-19 restrictions, having fun is reason enough.
"The movie is about 40 years old and it felt like time to revive a classic. It's a fun, celebratory story," explained director and Baylor theater professor John-Michael Marrs. "It's about the joy of life and celebrating life."
The story of both film and musical follows high schooler Ren McCormack (Calder Meis), who moves with his mom from Chicago to Bomont, a small town where dancing is banned. His efforts to bring back the high school prom brings him in conflict with pastor Shaw Moore (Andy Kanz) and city leaders, a clash heightened by Ren's growing attraction to Ariel (Sanders Markham), the pastor's daughter.
The fight for the right to dance pulls in classmates Willard (Jared Guidry) and Rusty (Megan Turpin) as well as Moore's wife Vi (Sara Beth Dowell) before its feel-good-while-dancing ending.
Marrs noted the clash of characters brings out deeper themes for those wanting a little more than simple entertainment: intergenerational conflict, handling grief, reconciliation and welcoming the outsider.
For choreographer Meredith Sutton, "Footloose" offered a chance to tip the toes in tribute to both musicals of the '80s and the decade itself. Sharp, dance-savvy eyes may see references to "Flashdance," "A Chorus Line," "Dirty Dancing" and the "Footloose" movie itself. "It's absolutely an '80s tribute," she said, adding with a laugh, "One number I wish we could show the audience two or three times in a row to see all that's in it."
A further accent on the '80s comes with the Dec. 3 performance, designated "'80s Night" with the audience encouraged to dress in the decade.
Backing the 27-person company is a live band onstage headed by music director Lauren Weber, with cast vocals aided by Melissa Johnson.