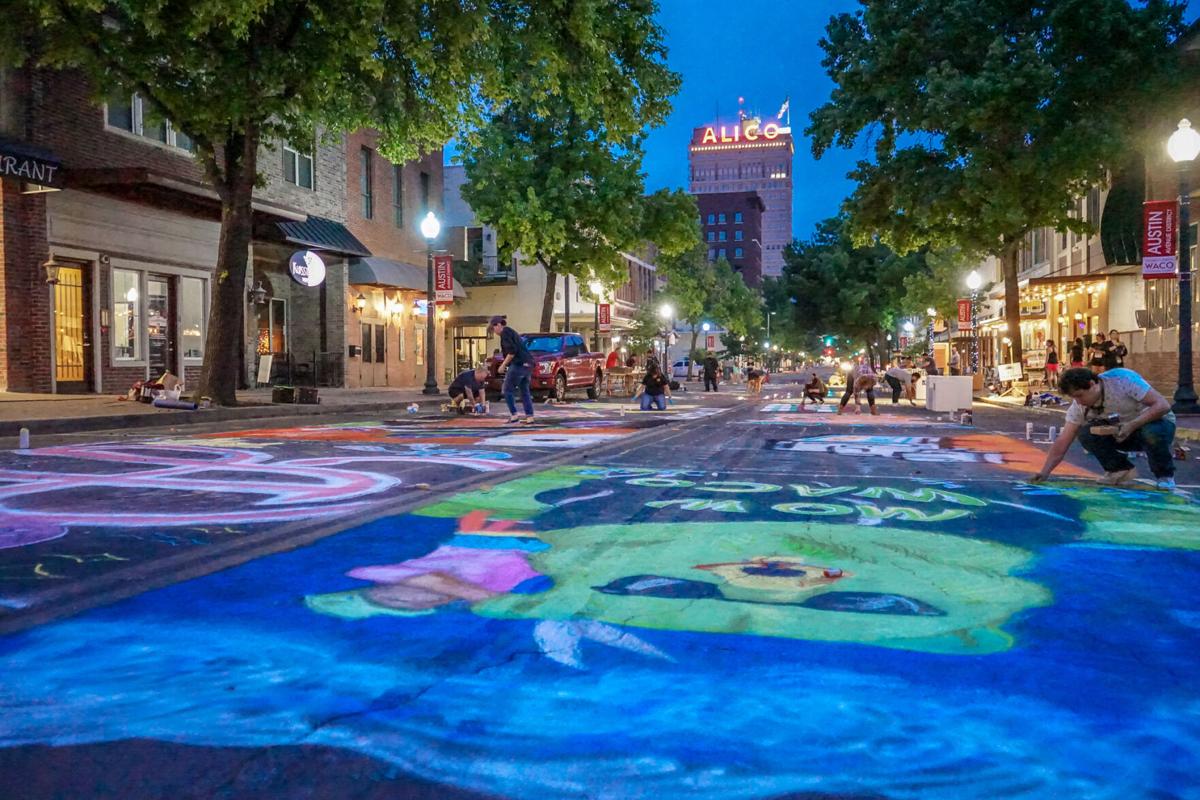 Those walking the four blocks of this weekend's Wacotown Chalk + Walk festival on Austin Avenue may have their eyes on the art at their feet, but organizers hope they'll pay attention to the businesses, vendors and artists flanking the street.
The two-day festival will feature street art from approximately 50 Waco-area artists, setups from three local markets, about 100 vendors and about a dozen food trucks in addition to participating Austin Avenue businesses and restaurants.
It's a spring flowering of downtown that planners hope will draw people back after a long year of shutdowns, restrictions and consumer caution meant to slow the spread of the coronavirus that causes COVID-19.
Among the closures last year was an Austin Avenue chalk art festival markedly larger than the one-block show held in 2019 on the route of the Silo District Marathon.
Planners had secured a $50,000 Texas Commission on the Arts grant for the expanded sequel, which would celebrate the city's Cultural District and focus attention to then-current efforts to name Waco a "Music Friendly" community, a designation it won last summer. Spring coronavirus protection measures, however, stopped it before it could hit the street.
Arts nonprofit Creative Waco decided to try again this spring, using the event as a way to showcase downtown Waco after a hard year for restaurants, artists and small businesses.
"We want to shine a spotlight on two sectors deeply affected by the pandemic, small businesses and artists," explained Creative Waco executive director Fiona Bond.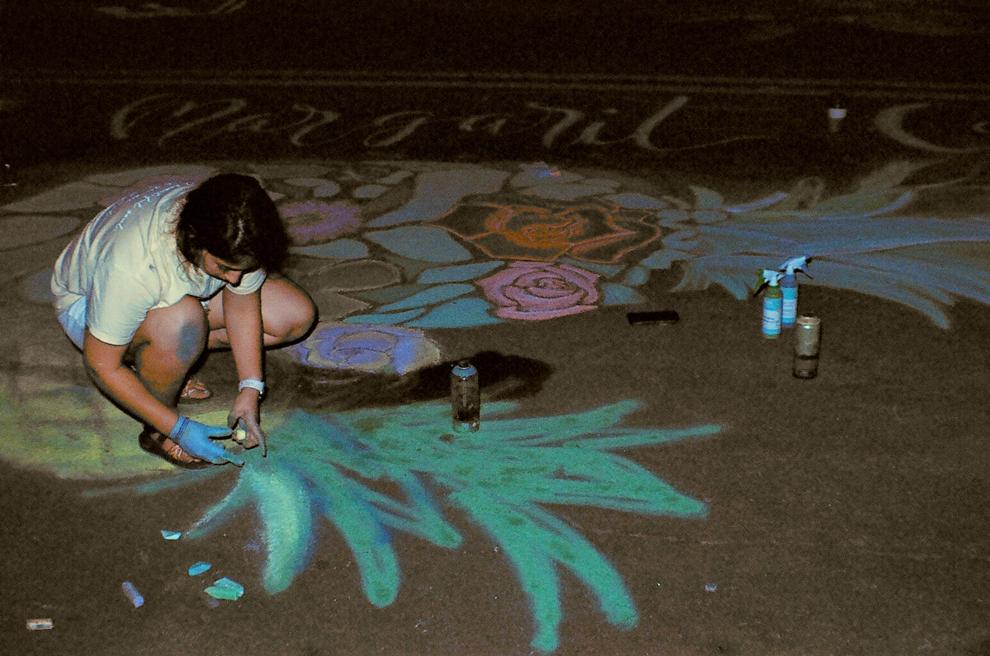 While the street art fest won't have foot traffic from a Silo Marathon this time, it does occur on a weekend with Mother's Day and the first in-person Baylor University graduation in more than a year.
This weekend's Chalk + Walk features participation from three markets: the Waco Downtown Farmers Market, Eastside Market and Lori Davidson's LuluBelle's Market. Organizers felt the inclusion of established markets, already accustomed to operating with coronavirus protocols, would simplify planning and logistics with an eye to public safety.
"They bring the market, we bring the art," said the Creative Waco director. Downtown restaurants, bars and shops along Austin Avenue also will join in, some with festival specials, others with live music, indoor food or alcohol sales. Individuals and families interested in volunteering to help the event can do so at signupgenius.com.
Approximately 50 artists, each with a business or organizational sponsor, will chalk paintings along Austin Avenue and the walls of the Seventh Street corridor south of Austin, along Cameron Trading Company and the data center across the street. There's no set theme for the artwork other than general celebration, Bond said.
Street and sidewalk art will be up for a week before powerwashing while the corridor wall art will be up for a month. Heavy rain might postpone weekend activities, but not light or brief showers, Bond said.
Downtown gallery Cultivate 7twelve at 712 Austin Ave. also will open a new show by Waco artist Julie Cervantes on Friday.
Wacotown Chalk + Walk has no designated entry; those attending can arrive and leave by any cross street. Masks and social distancing will be required, but participating venues will be free to set their own requirements.
Those attending also are free to gravitate to what they like in the event's intentional mix of visual art, shopping, food and music.
"We create a whole that's more than the sum of its parts," Bond said.