Windows and walls in downtown Waco will remind COVID-19-mindful residents to wear their masks and face coverings, thanks to a project connecting Waco artists, businesses and organizations.
The #wacosafe project has more than a dozen local artists painting and chalking images at downtown locations to spread the word, in a nice way, that masks slow the spread of coronavirus.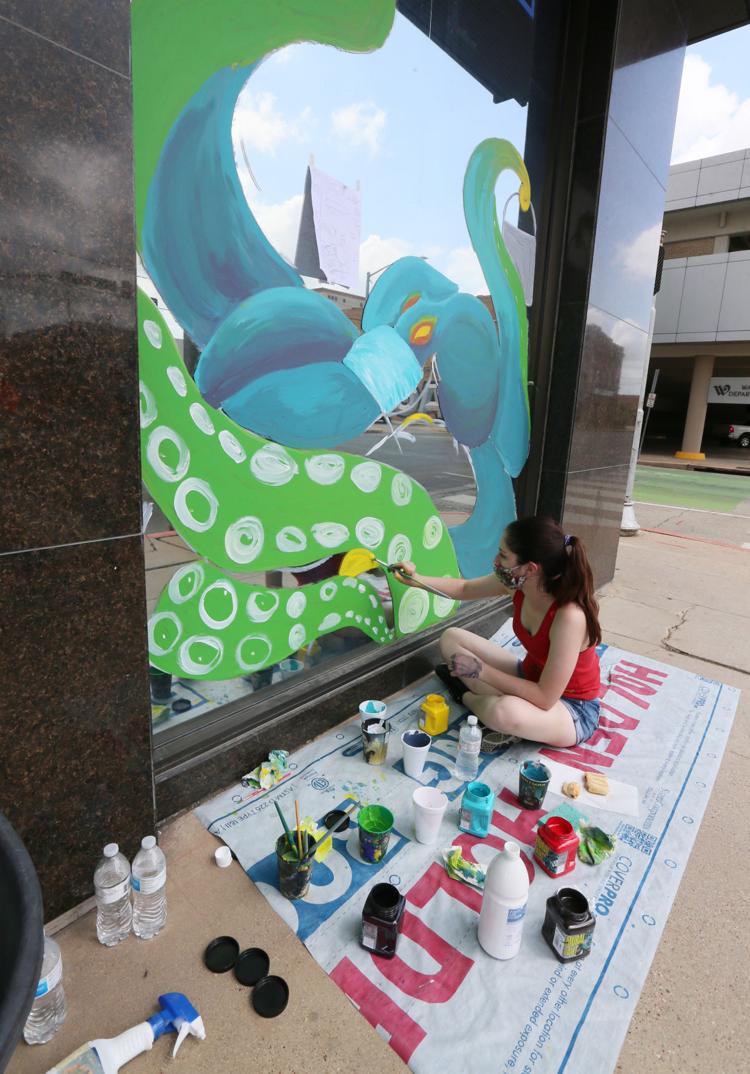 Employed are images of kissing bears, ninjas, butterfly wings, Tejana superstar Selena, a reimagined Rosie the Riveter, an octopus and film director Spike Lee.
Arts nonprofit Creative Waco pitched the idea to the city's COVID-19 strategic communications group headed by Waco Foundation communications director Natalie Kelinske and city Councilman Hector Sabido as a way to get the masking message out in the community.
With artists receiving a $400 commission for their work and materials, provided by donations and some money from the Waco Foundation's Beautification Fund, the #wacosafe project also supports the Waco arts community during a COVID-19 slowdown and draws some attention to small businesses and organizations.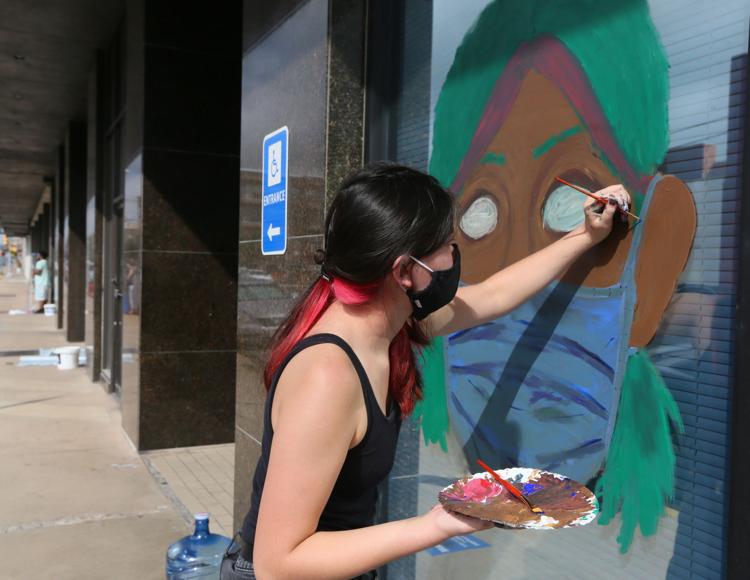 Kelinske said the project, which began this week at the Waco Independent School District's downtown administrative offices, offered a new way to emphasize the current medical advice on widespread masking as the best way to slow coronavirus spread.
For Creative Waco executive director Fiona Bond, the masking murals and their use of colorful and playful visuals put a positive spin on the message, inviting participation. It also provides viewers a local connection in both the artist and the location, Kelinske added.
In addition to Waco ISD office windows, masking art will be going up at the Greater Waco Chamber of Commerce, the Cen-Tex Hispanic Chamber of Commerce and the Central Texas African-American Chamber of Commerce; Waco restaurants and eateries Milo, Pinewood Coffee Bar and Waco Cha; the Family Health Center; and Waco City Hall.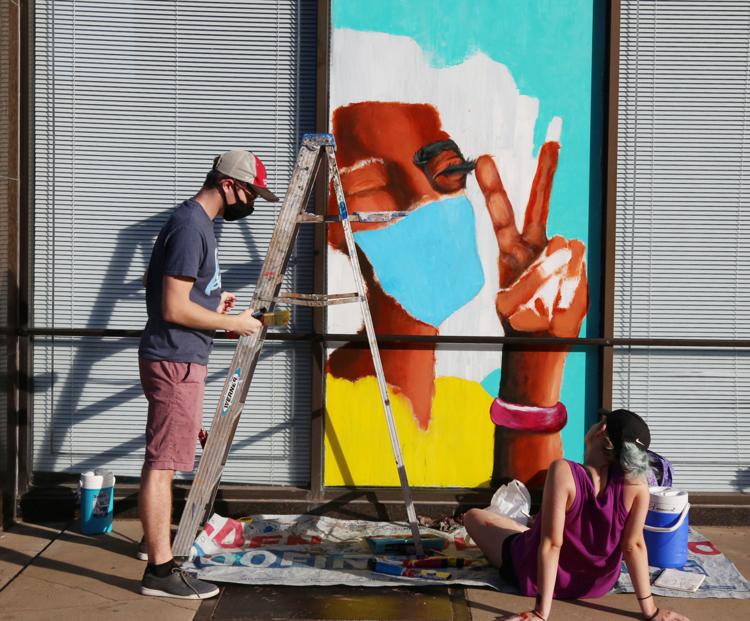 The #wacosafe effort has room for more artists, participating businesses and donations, Bond said, and those interested can contact Creative Waco.
The wall art not only communicates through a different medium, but is tailor-made for amplification on social media, Kelinske observed.
"It's bright and it's colorful — what a great place to take a picture in front of," she said.
---
Stay up-to-date on what's happening
Receive the latest in local entertainment news in your inbox weekly!