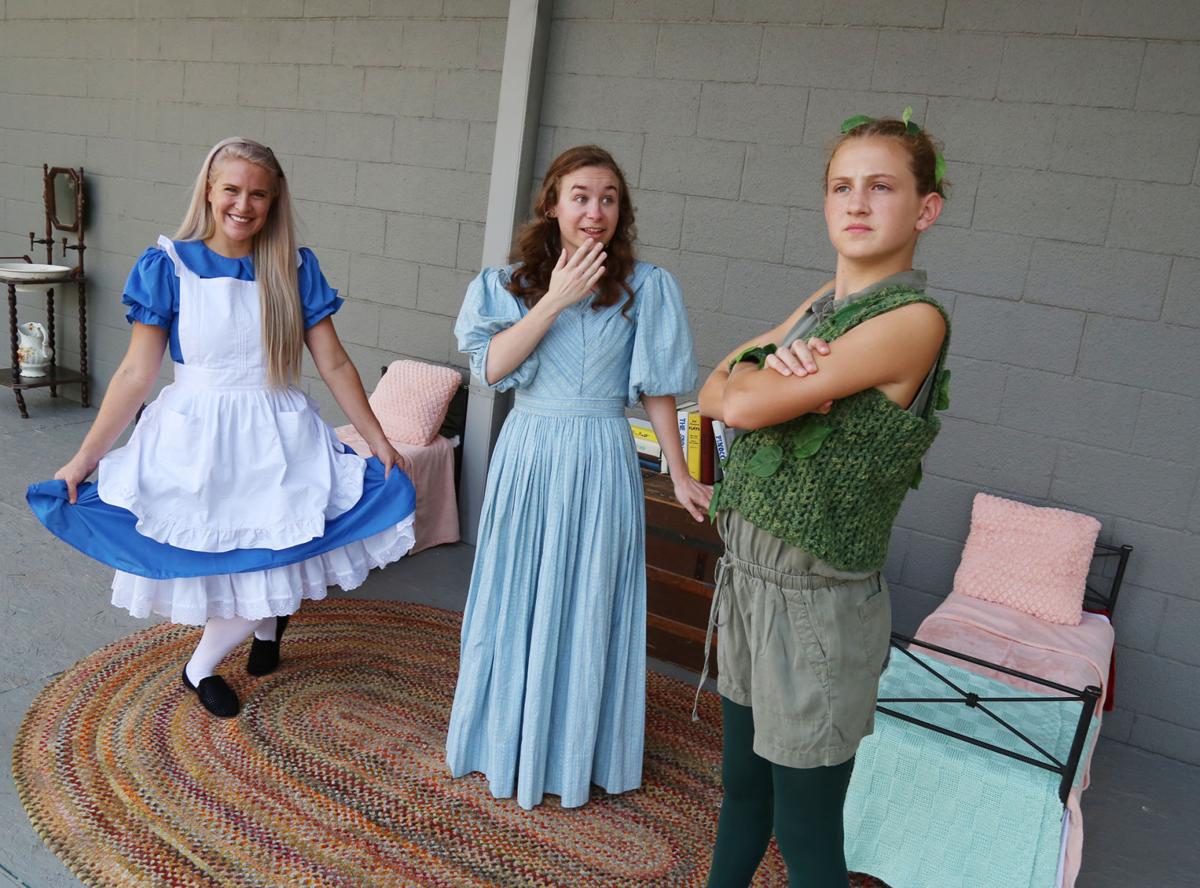 Two Waco theaters stage plays this weekend in places that may feel like new territory for them.
The Waco Civic Theatre will be putting their "Storybook Waco Variety Hour" actors on the Waco Hippodrome stage for Saturday and Sunday matinees, while Baylor Theatre's "[title of show]" follows the lead of earlier fall productions with streaming performances online at 7:30 p.m. Thursday through Sunday.
The Hippodrome proved a resting place for the WCT production, which had been designed and produced with outdoor performances in mind this summer, only to find hours before showtime that it violated the city's ban on large outdoor gatherings due to COVID-19 precautions.
Director Krystal Spring Marshall said the 10-actor WCT production had shifted to filming the play for those who had bought tickets for the summer shows.
When the Hippodrome offered its stage to the WCT, Marshall was more than ready to volunteer "Storybook." There's a slight change in the cast and plot, but the original plot of a story-filled sleepover with "Peter Pan's" Wendy, Alice of "Alice in Wonderland" and a certain magical British nanny will remain intact in the Hippodrome production. Actors will be distanced onstage, but will perform without masks, though audiences members will be required to wear them when not eating or drinking.
Hippodrome seat spacing will limit audiences to 100 people for each performance. Marshal said one advantage of staging "Storybook" at the Hippodrome was the downtown theater's existing COVID-19 protocols.
"I'm so excited. The Hippodrome has things already in place to make sure everything is safe," she said. "We're so blessed to be in this wonderful space."
Baylor Theatre's "[title of show]" opens a four-performance run on Thursday, but online only. The 90-minute play, with music and lyrics by Jeff Bowen and a book by Hunter Bell, follows two guys named Jeff and Hunter writing a musical about two guys writing a musical. In her show notes, director Lisa Denman considers the 2004 piece "a love letter to the musical theatre . . . and to the joy of collaboration."
The production, livestreamed at 7:30 p.m. Thursday through Sunday, features a main cast of five with four understudies. Tickets are $15 and $10, available online at baylor.edu/theatre.
A third theater production scheduled for this weekend was McLennan Theatre's "Tristan and Isolde," director Joe Taylor's and co-writer Nick Webb's adaptation of the medieval tale of two doomed lovers, drawn from a Celtic legend.
Due to COVID-19 precautions, Taylor and his 17-person cast rehearsed with a film presentation rather than live performance in mind, playing scenes in front of a green screen to allow digital sets and scenes to be added. As of the beginning of this week, however, the computer needed to process the editing and effects had not arrived for post-production work. Taylor said the intent is to put the final film on YouTube for a limited time after its completion.
Stay up-to-date on what's happening
Receive the latest in local entertainment news in your inbox weekly!