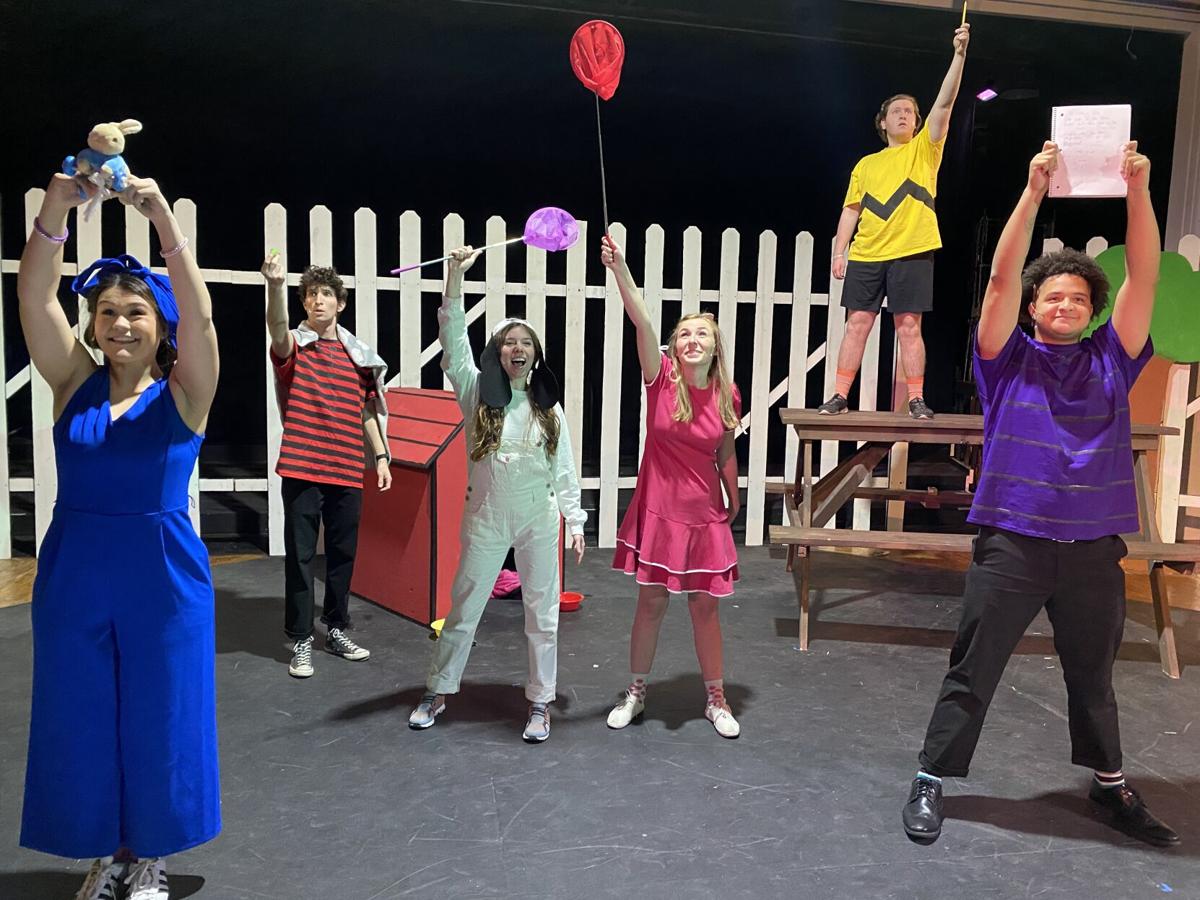 The timeline of Waco Civic Theatre's production of "You're a Good Man, Charlie Brown" is the sort of situation that would have its title character groaning, "Good grief."
The theater had scheduled and rehearsed its production late last spring, COVID-19 social distancing and all, aiming for a June show when an actor tested positive for COVID-19 days before its opening. The production was delayed, then put into limbo as some cast members went on to college.
Thanks to a holiday break that saw some of those actors briefly back in Waco, the theater decided to go on with the show, with a week of virtual rehearsals and three days of in-person (and distanced) ones to brush up performances.
The musical will finally hit the WCT stage for a four-performance run starting Thursday, with alternating casts and no audience in the seats, with the live performances streamed live for ticket buyers.
"Simultaneously, it's the longest process I've been on and the fastest," said director Lauren Weber.
The 1967 musical by Clark Gesner and John Gordon consists largely of vignettes and songs by characters from cartoonist Charles Schulz's long-running cartoon strip "Peanuts" — the perennially put-upon Charlie Brown, his free-spirited dog Snoopy, sister Sally, and friends bossy Lucy, thoughtful blanket-toting Linus and piano-playing Schroeder.
Its small cast and appeal to all ages make it a popular play for community and school theaters — qualities that also played in its favor during WCT's COVID-19 altered season. It's the first WCT production that has involved livestreaming of a live onstage performance and will use video equipment funded by a Creative Waco grant to allow that capability, said WCT executive director Eric Shephard. "It's a new way of doing theater," he said.
The production was blocked to allow distancing between actors on stage and to simplify coordination and logistics, plus the WCT musical went from live accompaniment to a recorded backing soundtrack. Weber, who directed Baylor Theatre's virtual performance of the musical "Ordinary Days" last fall, said blocking and stage rehearsals also had to accommodate a camera operator to prepare for livestreaming.
To minimize any possible disruption caused by company members' exposure to or contraction of COVID-19, the WCT production also features two casts, nicknamed "Peanuts" and "Blockheads," and those casts will alternate livestream performances.
"Peanuts" (Chris Coley/Charlie Brown, Maddie Nelson/Snoopy, Meredith Marcum/Lucy, Shane Cearnal/Linus, Tevae Shoels/Schroeder, Natalie Hammonds/Sally) performs Thursday and Saturday with "Blockheads" (Harper Singletary/Charlie Brown, Maddie Nelson/Snoopy, Kaleigh Huser/Lucy, David Allsup/Linus, Cameron Dinkens/Schroeder, Victoria Brewer/Sally) on Friday and Sunday.