Waco jazz, opera, improv comedy and stage productions go before live audiences and online ones this week as COVID-19 precautions shape performances and their formats.
For the Waco Jazz Orchestra and the Brazos Theatre, it's a return to in-person audiences, although ones restricted in size. For McLennan Theatre, it's a filmed stage production, available for online viewing this weekend only on YouTube. For Baylor Opera Theater, it's the latest in a season of small-scale operas and livestreamed for distanced audiences.
After COVID-19 measures cancelled WJO concerts last spring, the community ensemble returns to the McLennan Community College's Ball Performing Arts Center stage for a 7 p.m. Monday performance, titled the "WJO Jazz Pandemic Concert." Trumpeter Noah Alvarado, the ensemble's new director, said the program will feature a mix of selections from tunes by Count Basie and Pat Metheny to swing numbers, Latin jazz and a little funk.
"It kind of runs the gamut," he said. Even with rehearsals and performances shaped by masks, on-stage distancing and plexiglass barriers, players were ready to get back in action. "Everybody's just so excited to be back," he said.
Attendance will be limited to 100 people and although admission is free, tickets are required for seating purposes. Those wishing to reserve tickets can call the McLennan Theatre box office at 299-8200 or email boxoffice@mclennan.edu.
It's the WJO's first performance without longtime director and jazz trumpeter Byron Swann, who stepped down as director earlier this fall after 25 years and turned over his duties to WJO member Alvarado.
"I met a lot of great guys. Hardly missed any Monday nights (rehearsals) in that 25 years," he said, speaking from his home in Forest Hill near Fort Worth. "It was fun."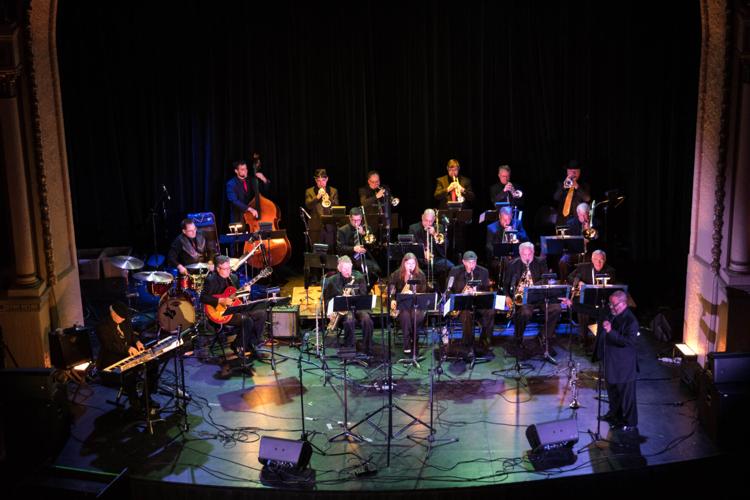 Swann, 61, and his wife moved to Forest Hill four years ago, but he continued to lead the WJO, teach part-time with the Aquilla Independent School District and play jazz with his band. This summer, however, he decided to cut back on the late-night drives to Waco.
"It got to be too much," he explained, though he added his decades as a Waco jazz player, school band instructor and WJO director are rich with memories and experiences. "Waco has been great to me."
Stage to stream
Baylor Opera Theater's performers will be live onstage, but their performance is livestreamed for audiences beginning at 7 p.m. Friday in the theater's production "Captain Lovelock." The 40-minute, all-female opera by American composer John Duke is the latest in a season of 10 short operas. Director Jen Stephenson said a year of smaller works and casts of five or fewer was the theater's strategy for coping with COVID-19 restrictions on group size, distancing and singing.
Not being able to mount a large production as in past years or having to wear masks, even ones specially designed for singing, proved somewhat frustrating, but she noted "a lot of silver linings" in the changes. More productions and smaller casts meant principal roles for more students. Smaller casts allowed Stephenson and vocal coach Joseph Li to spend more individual time with singers. And singing in masks forced singers to learn how to act with their bodies.
Duke's short 1953 opera was based on Norwegian playwright Ludvig Holberg's "The Changed Bridegroom," a comic tale in which the unmarried daughters of a widow (Charity Cooper) connive with a marriage broker (Kate Gilman) to foil their mother's plans to marry a young army officer. The daughters (Natalia Leslie and Halle Hill) get their family maid (Deb Sorensen) to masquerade as a suitor, Captain Lovelock, and steer her from her romantic fantasy.
The opera, conducted by Li and with piano accompaniment by Maggie Stith, will be performed live at Baylor Opera's Black Box Theatre and livestreamed free on the School of Music's website. To watch the livestream, go to baylor.edu/music, open the Concerts & Programs tab and select Live Stream. The performance also will be available for about a month on the school's YouTube channel, Stephenson said.
Improv and more
A live audience returns for Brazos Theatre's Comedy Improv at 8 p.m. Saturday at the theater, 7524 Bosque Blvd. It's the first live performance before an audience in months for the company, which has previously performed online via Zoom. Attendance is limited to 30 people, who must wear masks when not eating or drinking, and seats will be available individually or by table for two to six persons. The performance also will be streamed online for viewing.
Tickets are $15 for individuals with tables priced accordingly, available at brazostheatre.com; online viewing is $8.50.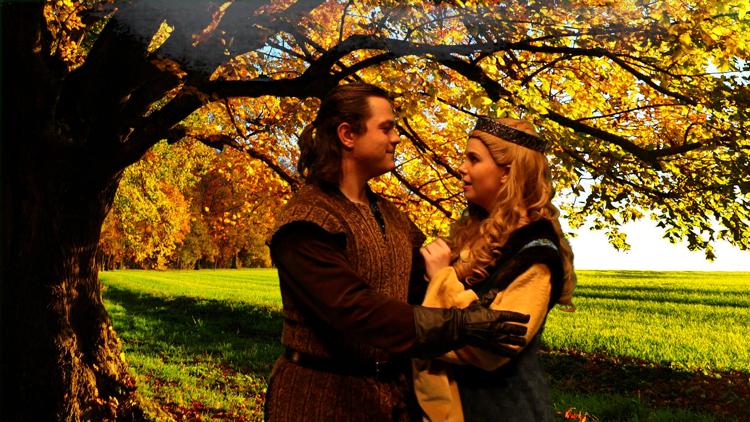 McLennan Theatre's production of the medieval love story "Tristan and Isolde" goes online for viewers this weekend. Director Joseph Taylor and co-writer Nick Webb adapted the tragic 12th century tale about Cornish knight Tristan (James Ivy) and Irish princess Isolde (Micah Sandusky), whose love is tried by a love potion gone awry, marriage to others, royal jealousies and fatal mistakes. "It's kind of like 'Romeo and Juliet' without all the family fighting," Taylor explained. "It's a true fairy tale . . . It just ends tragically."
The 17-person production was filmed in front of green screens with digital backgrounds added in post-production. COVID-19 restrictions forced rehearsals via Zoom and limited scenes with multiple actors, those filmed only after actors passed temperature checks and symptom screenings. And kissing? Well, the art of theater and quick cuts go a long way in suggesting.
The project required extra computing power to handle the digital processing and editing, and a delay in equipment arrival pushed its viewing from mid-October to this weekend. Those wishing to see the final production of "Tristan and Isolde" can find it on YouTube Thursday through Saturday, using the keywords "McLennan Theatre" and "Tristan and Isolde."
Stay up-to-date on what's happening
Receive the latest in local entertainment news in your inbox weekly!