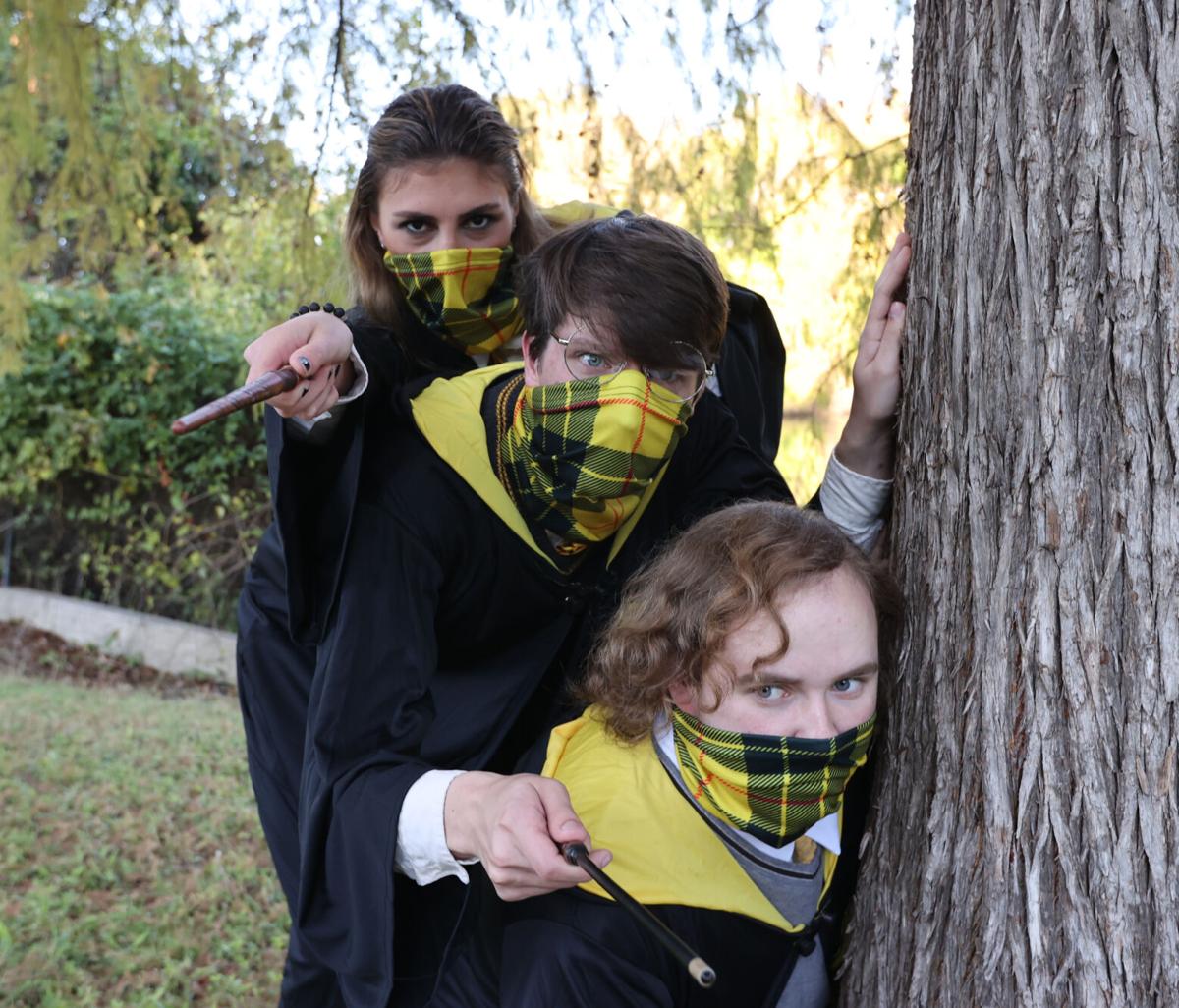 The full title of McLennan Theatre's production of Matt Cox's "Puffs" tips its hand on what it's about: "Puffs, or Seven Increasingly Eventful Years at a Certain School of Magic and Magic."
For anyone who grew up in the 1990s and 2000s, or were parents during that time, "school of magic" likely triggers thoughts of Harry Potter, the English schoolkid who discovers he's really a wizard with a major destiny ahead of him and his magical training. And if "Puffs" brought thoughts of one of Hogwarts School of Witchcraft and Wizardry's four student houses, then points to Hufflepuff.
But just as the major villain of J.K. Rowling's Harry Potter epic was He Who Must Not Be Named, any overt references to He Whose Copyright Is Protected From Commercial Infringement are similarly euphemised or danced about. Instead, the action concerns three friends — the somewhat nerdy Wayne Hopkins (Garland Petterson) from New Mexico and his fellow Puffs Oliver Rivers (William Lee Brown) and Megan Jones (Ash Meador) — at a "certain school of magic" with three houses, the Puffs, the Snakes and the Braves.
In a theater season whose rehearsals and performances have been disrupted by COVID-19 and the measures taken to slow its spread, "Puffs" may be the play that's needed at this time, said McLennan Community College theater instructor Kelly Parker, the play's director.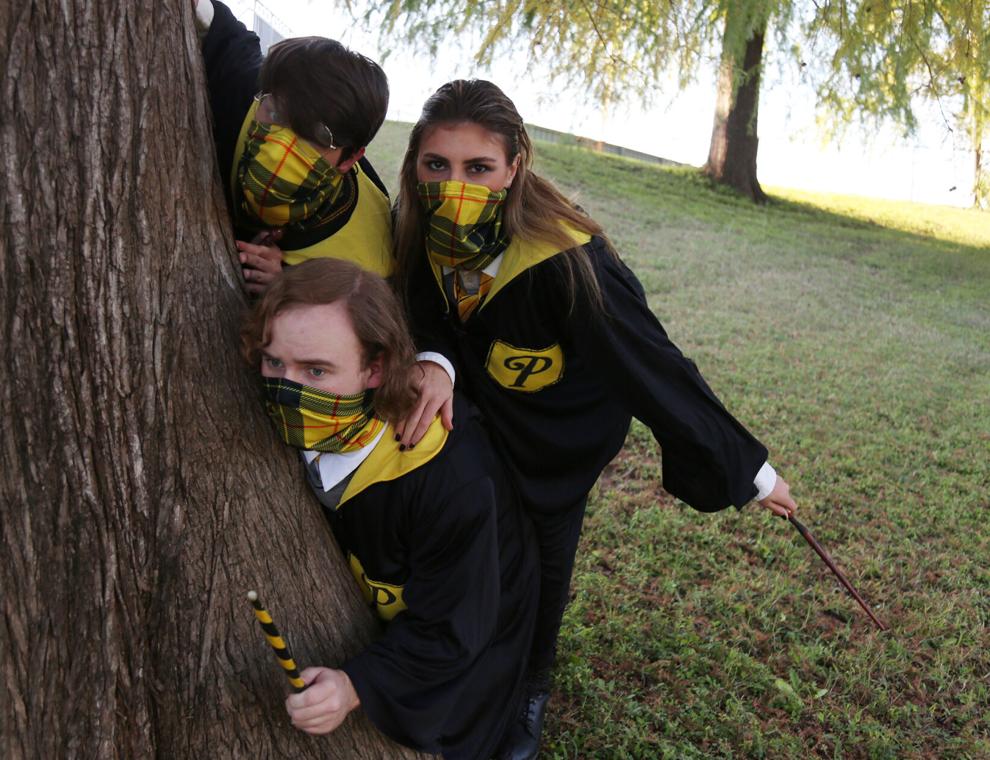 Originally scheduled for last spring and indoors, "Puffs" got COVID-canceled. As McLennan theater faculty thought about restructuring their fall instruction and season, "Puffs" offered something light in tone and adaptable for the outdoors if necessary.
"We just needed to do something fun and enjoyable," he said.
"Puffs" follows three magic students who don't fall into the Braves or the Snakes houses as they work their way through seven years of instruction and the edges of more notable events at the school. It's a fast, witty and sometimes zany show that doesn't require deep knowledge of Potterdom to appreciate, but it's icing on the cake for those who do, Parker said.
The 20-person company will perform at MCC's Bosque River Stage due to COVID-19 protocols and other events at the Ball Performing Arts Center, but will move to the college's Music and Theater Arts building for a Sunday matinee in case of rain.
Shifting to streaming
Baylor Theatre's "Shadows of a Christmas Carol" was another outdoor production scheduled for the weekend, with action staged at the Mayborn Museum's Bill and Vara Daniel Historic Village, but the county's sustained level of new COVID-19 cases led the department to shift it to a livestreamed offering next month.
Also indoors and largely livestreamed, though with a small in-person audience, is the Waco Civic Theatre's fundraising revue "Stars 2020: Hope Relief and Belief," whose title also tips off the show. The theater's annual fundraising revue goes to livestreaming in this COVID-impacted year, but continues the format of spotlighting WCT actors in individual and ensemble performances.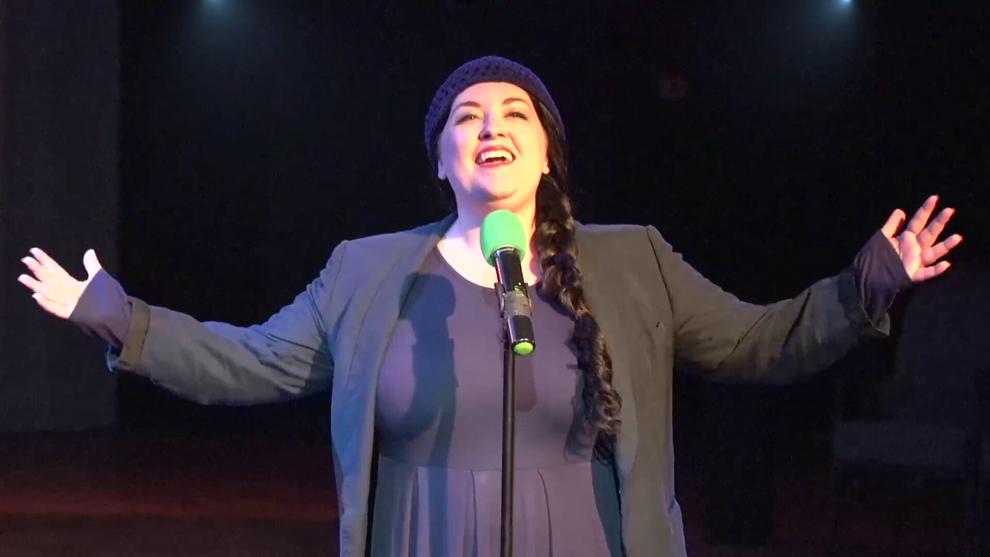 WCT executive director Eric Shephard said "Stars" songs were chosen for their inspirational intent and represent such musicals as "Man of La Mancha," "The Greatest Showman," "Cinderella," "South Pacific," "Kinky Boots," "Mamma Mia!," "Wicked" and "Little Women."
Performing in the one-hour show are Kristi Rowan Humphreys, Krystal Marshall, Cathy Bass Hawes, Rodrigo Gonzalez-Torres, Becky Fox, Todd Blattman, Nicole Bellare, Marnie Abrahams, Jeremy Stallings, Gillian Rene Bousquet and Carlos Monzon.