Even though the two-dimensional world of print on a page or screen is limited largely by one's imagination, many readers find three-dimensional events can amplify or deepen their understanding of what they find in books.
For some Waco readers, the week ahead offers several in-person opportunities for such expansions of the world of words, from a walk through a historical novel's Waco setting to meetings with book authors, including one featuring five local writers.
The walk takes place Saturday morning when the Waco Walks group adopts Jerry Powell's novel "The Sporting House Killing" as its subject for a stroll through downtown Waco. The book is the first for the retired Baylor Law School professor, who emphasizes his middle name as the novel's author G. Reading Powell.
His story takes place in 1894 Waco with dispirited veteran attorney Catfish Calloway returning to the courtroom to defend a friend's son from murder charges. Powell's decades as an attorney and law professor ground the courthouse and courtroom action, but he found Waco's history at the turn of the 20th century an appealing setting for his tale.
"So many things were happening in Waco in the 1890s. ... Waco was in a transition between the Old West and the Industrial Age," he said. That period found the Reservation, a district of legalized prostitution, in full operation, oversized personalities such as "Iconoclast" publisher William Cowper Brann and Judge G.B. Gerald attacked by enemies in street gun battles, a Cotton Palace celebrating the city's role in the booming cotton industry, and five railroads making Waco a regional economic hub.
Powell collaborated with Waco Walks organizer Ashley Bean Thornton on the path of Saturday's walk, only the second in more than a year for the walking group. The walk will traverse the terrain of Powell's book, though many of the buildings referenced in his story — the Waco post office, Old Corner Drug Store, the Pacific Hotel, the county courthouse at the time and the "sporting house" of the title — no longer stand.
"Sporting house" was a euphemism for brothel, one of many that made up the Reservation, an area roughly bounded by Third Street, Jefferson and Washington Avenues and the Brazos River. The walk, with commentary from Powell, starts at 9 a.m. in the Indian Spring Middle School parking lot at Jefferson Avenue and University Parks Drive, the Reservation's northern edge. It proceeds to the Waco Suspension Bridge, then doubles back to stop at Second Street and Franklin Avenue, where the county courthouse once stood; Fourth Street and Franklin, near where Corner Drug and the Pacific Hotel were located; and the McCulloch House at 407 Columbus Ave., the home of then-Waco mayor Champe McCulloch, a character in Powell's book.
Walkers will find the path demonstrates how compact the city was at the time, with major city and county offices, hotels and businesses located within blocks of each other. McCulloch's house, incidentally, overlooked the Reservation. While "The Sporting House Killing" isn't based on a specific event, Powell did draw from period coverage of an incident where a traveling Georgia evangelist publicly berated Waco for allowing legal prostitution within its city limits.
Thornton said the free walk is approximately two miles in length and will feature water and fruit at the McCulloch House as well as a book signing by Powell. She encouraged walkers to bring iPads or tablets with them to view images of the buildings mentioned in the book. It's only the second major walk for Waco Walks after community coronavirus concerns largely shut down group activities last year and Thornton welcomed a return to Waco Walks' periodic, themed walks. "I think it will be super fun," she said.
"The Sporting House Killing," Waco Walks, 9 a.m. Saturday, starting in the Indian Spring Middle School parking lot at Jefferson Avenue and University Parks Drive, concluding at McCulloch House, 407 Columbus Ave. Free.
5 local authors
Waco readers can get an in-person sense of five Waco writers Tuesday night at the Historic Waco Foundation's fall lecture, "An Evening with Waco Authors," at the Lee Lockwood Library and Museum.
The two-hour event will feature Eric Ames ("Hidden History of Waco," "Images of America: Waco, "Images of Modern America: Waco"), Linda Mason Crawford ("God, Destiny and a Glass of Wine") , Brandi Gibson ("Dark Side"), Cindy Janecka ("This Can't Be Happening: A Story of Hope for Those with Cancer and Those Who Love Them," "My Heart Hurts: Finding Hope In Heartache," "A Challenge To Trust: Finding Peace In An Anxious World") and David Mosley ("Heartbreak Times").
The writers will talk about their work and books, followed by a book signing session at the event's close.
The authors represent a cross-section of Waco's writing talent and a mix of genres including history, Christian inspirational, memoir, mystery and fiction, said HWF executive director Jill Barrow. "It's a way to showcase some of the phenomenal Waco authors we have in town," she said. "There's something for everybody."
"An Evening With Waco Authors," 6:30-8:30 p.m. Tuesday at Lee Lockwood Library and Museum, 2801 W. Waco Drive. Free.
'Holding on Loosely'
Llano author Dana Knox Wright drew on her experiences as a mother, grandmother, wife and woman of faith for her book "Holding on Loosely," a collection of anecdotes and reflections about letting go of various attitudes or beliefs to find personal freedom.
She'll talk about her book and experiences, joined by Lorena native and Austin musician Emily Gimble and Waco resident Casey Wells, in a Tuesday evening conversation at Fabled Bookshop & Cafe in downtown Waco.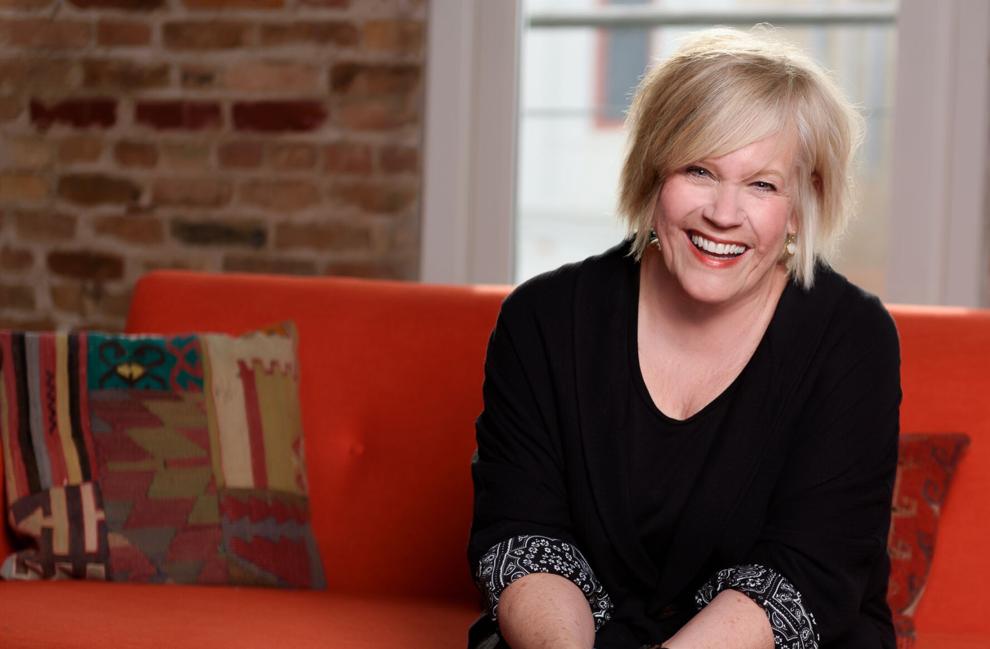 Wright, 61, said her book evolved from issues she struggled with in her 50s as her children grew into adults and moved on to their own lives. She found that fear of loss, whether of financial stability, children moving out, church or community standing or the familiar and comfortable, were obstacles to enjoying the rich, full life that God intended.
It's organized as a collection of 31 standalone chapters meant to stimulate thinking and conversation. "As a woman of faith, Scripture is my navigation. Jesus spoke through parables and still speaks to us through stories," she said in a recent phone interview.
"Holding on Loosely" came out this summer with readers reacting positively to Wright's personal account and informal approach to life issues. Her appearance at Fabled Bookshop on Tuesday joins others at bookstores and shops in Dallas, San Antonio and Round Top.
She plans to read from her book and will share her time with Emily Gimble, who she met through Emily's parents Dick and Marilyn, who recently bought property near the Wrights in Llano. Gimble will talk about turning loose of the outcome from her experience of seeing COVID-19 upset a year's worth of performances and gigs. Casey Wells will talk about her experience with adoption and turning loose of being offended, Wright said.
Wright's appearance comes as the Waco bookstore books more in-person author appearances after a year of COVID-19 concerns had shifted the bookstore to online author visits rather than ones with a physical audience.
Authors scheduled to visit Fabled later this month include Ashley Abercrombie ("Love Is the Resistance") on Sept. 23, Kyndall Rae Rothaus ("Thy Queendom Come") on Sept. 28, and Shannon Deer and Cheryl Miller ("Business Doing Good") on Sept. 30.
Dana Knox Wright, "Holding on Loosely," 7 p.m. Tuesday at Fabled Bookshop & Cafe, 215 S. Fourth St. Free.