Just call 2210 W. Waco Drive a mystery location for now, though evidence points to a meat market and grocery store catering to Hispanic tastes…
Dallas Cowboys quarterback Dak Prescott recently picked the pocket of Jerry Jones, winning a stare-down over a new contract and emerging with …
By 7:30 a.m. Wednesday, the "Cadet Q" team had begun filling the campus of Connally High School with the delicious smell of hickory-smoked meat.
Spring crops are beginning to come in at the World Hunger Relief, Inc. farm on the north edge of Lacy Lakeview, the present cycle in seasonal …
That 100-turbine wind farm sprawling across McLennan and Limestone counties has become a source of pride for Walmart. The nation's largest ret…
In the mood for a large, warm and satisfying bowl of soup? Try this delicious chicken-miso soup full of fresh herbs and vibrant flavors. 
When one of the owners of Home Grown Farm in Gholson, Toby Tull, met a Le Cordon Bleu trained chef, Juanita Barrientos, he knew they needed a …
Here's a look at the bottles you can buy now that have already been maximizing green in the grain in a real, impactful way.
Try these strawberry-almond crumble bars. They are incredibly easy to make and endlessly adaptable to whatever fruit is in season.
Wow your dinner guests with this dramatic, yet easy to eat stuffed artichoke dish. 
Try this take on this comfort-food favorite! These individualized chicken pot pies with prosciutto and herbs are perfect for the whole family.  
Want to know the key to making a great dip? The key is to keep the flavors bold and the texture somewhat thick.
Saucy, cheesy and full of herbs — this stuffed manicotti with coppa and rustic pesto is sure to please.
Visitors from the United States' four corners who flock to Magnolia Market may not be coming for cheese, jars of honey, artisan PB&J sandw…
Main Event will break ground this month on a 48,000-square-foot entertainment center along Interstate 35 near New Road, hoping to offer bowlin…
If you're new to food and beer pairings and want to learn more or even put together your own pairing menu, these quick tips will help you get started.
An 18-wheeler from Tyson Foods delivered a to-go order Thursday before the roosters crowed, barreling into the Guess Family Barbecue parking l…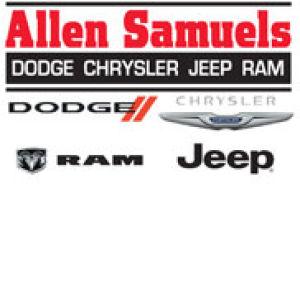 Allen Samuels Chrysler Dodge Jeep Ram l Waco TX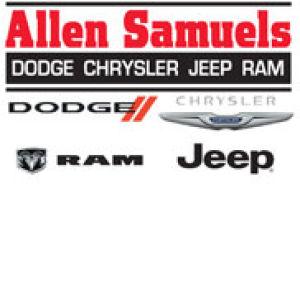 Allen Samuels Chrysler Dodge Jeep Ram l Waco TX
The wife of a Hewitt truck driver who has been in a coma for a month since his car was hit by a suspected drunken driver has filed a dramshop …
Sironia Uptown Café has the recipe for a great lunchtime venue: a variety of chef-prepared meals, a collection of specialty shops under one ro…
NIBBLES: Boozy Beans Coffery and Daiquiri Fusion offers coffee drinks, waffles, breakfast sandwiches, pizzas and pastries, plus daiquiris, fro…
The World Hunger Relief Inc. farm outside Waco prepared for the worst when icy, sub-zero weather threatened last week. The historic storm had …
John and Marcia Neal want their customers to feel like guests and enjoy a meal that will be so good they can't help but tell their friends.