Houston-based NewQuest Properties continues to churn out positive information about Greater Waco, as it markets a 143-acre "One-of-a-Kind Ente…
The Luby's cafeteria in Bellmead will close as the Houston-based chain liquidates amid COVID-19-aggravated financial woes, but its corporate r…
The round bank is going down starting Wednesday.
Brewers and bars felt they were being unfairly targeted. Through it all, these Waco breweries have adapted as best they could. And that's led …
Pimento cheese played an important role in my family's history as part of every church picnic and family reunion. Even though it is a Southern…
Once they started talking to winemakers and growers, they found what most of us know: there is very little that is legally required to be prin…
Waco's economy continues to shed its COVID-19-induced lethargy, its jobless rate dropping again in July to 6.5% from 6.9% in June.
Some might wonder what happened to Captain Billy, the namesake of Captain Billy Whizzbang's, a popular burger destination in Waco.
Lights, camera, action. Walmart is getting into the movie business. It has chosen 160 stores across the country where visitors can watch drive…
Laziza Mediterranean Cuisine
Alternative ingredients add tasty spins to these recipes – just don't mess with the marshmallows.
The Waco Downtown Farmers Market is doing fine, thanks, despite COVID-19. Young families, students, older folks and the simply curious make th…
Waco Ale Co. on Austin Avenue hosted a meeting Friday of other local businesses devastated by COVID-19 restrictions.
An old-fashioned solution provides a refreshing zing and makes batching cocktail recipes super simple​.
Revival Eastside Eatery serves up farm-fresh fare flavored with a dash of Christian tradition and a sprinkle of down-home Gospel goodness.
No one is innocent in these games they play. The average consumer cannot pick up terroir bouquet and flavors to clue themselves that something…
What began as "Dorm Room Delicacies," a whimsical cooking class idea for a group of graduating high school seniors, quickly morphed into my ma…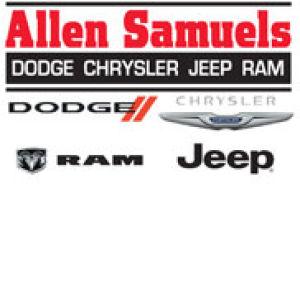 Allen Samuels Chrysler Dodge Jeep Ram l Waco TX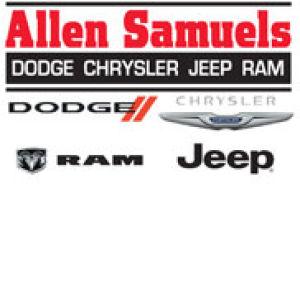 Allen Samuels Chrysler Dodge Jeep Ram l Waco TX
The hardest part of making this simple, downright delicious campfire meal is making sure your fire is hot enough to keep the broth at a boil.
Main Event, a good-time place offering bowling, billiards, laser tag and arcade games, has secured a site grading permit to build near New Roa…
The secret to success could be a brief trip to the freezer ahead of time.
The Backyard Bar Stage and Grill, a popular destination on Waco's nightlife scene, will reopen Friday with a food and beverage certificate tha…
Di Campli's Italian Ristorante
A yogurt marinade adds tang and tenderness to the meat.
Say so long to the former Chili's and Bella Luna Italian Bistro building at Bosque Boulevard and Valley Mills Drive, in Parkdale shopping center.