Laziza Mediterranean Cuisine
Alternative ingredients add tasty spins to these recipes – just don't mess with the marshmallows.
The Waco Downtown Farmers Market is doing fine, thanks, despite COVID-19. Young families, students, older folks and the simply curious make th…
Waco Ale Co. on Austin Avenue hosted a meeting Friday of other local businesses devastated by COVID-19 restrictions.
An old-fashioned solution provides a refreshing zing and makes batching cocktail recipes super simple​.
Revival Eastside Eatery serves up farm-fresh fare flavored with a dash of Christian tradition and a sprinkle of down-home Gospel goodness.
No one is innocent in these games they play. The average consumer cannot pick up terroir bouquet and flavors to clue themselves that something…
What began as "Dorm Room Delicacies," a whimsical cooking class idea for a group of graduating high school seniors, quickly morphed into my ma…
The hardest part of making this simple, downright delicious campfire meal is making sure your fire is hot enough to keep the broth at a boil.
Main Event, a good-time place offering bowling, billiards, laser tag and arcade games, has secured a site grading permit to build near New Roa…
The secret to success could be a brief trip to the freezer ahead of time.
The Backyard Bar Stage and Grill, a popular destination on Waco's nightlife scene, will reopen Friday with a food and beverage certificate tha…
Di Campli's Italian Ristorante
A yogurt marinade adds tang and tenderness to the meat.
Say so long to the former Chili's and Bella Luna Italian Bistro building at Bosque Boulevard and Valley Mills Drive, in Parkdale shopping center.
So where do all these creative BBQ ideas come from? The inspirations are from Davie Gorham's travels to Australia and while attending culinary…
Las Vegas gamblers who heard the phrase "Winner winner chicken dinner" salivated at the thought of winning a hand at blackjack and getting a n…
From wildfires to flooding, heat spikes to late-season cold snaps such as snow in late May followed by 100-degree heat the next week, vineyard…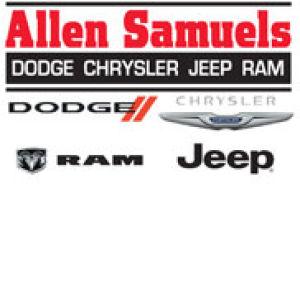 Allen Samuels Chrysler Dodge Jeep Ram l Waco TX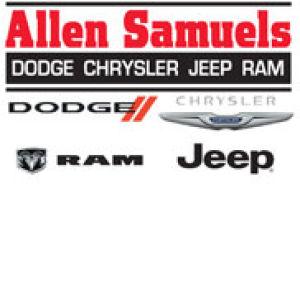 Allen Samuels Chrysler Dodge Jeep Ram l Waco TX
Chris Cox, part-owner of The Backyard Bar, Stage and Grill on South Eighth Street, confirmed in a recent interview he will open the Heart of T…
Local restaurants certainly have been through trying times of late, adjusting to COVID-19 regulations that limited seating options. Some for t…
This sweet shop doesn't simply bake irresistible cookies in a variety of fun flavors, Bittersweet is in business to create a mouthful of tasty…
Whether an elaborate meal like Monet's "Le Déjeuner sur l'herbe" ("Lunch on the Grass") or a down-to-earth meal of cheese, meats, crackers and…
As we start trying to right the ship, there is little doubt that the wine and craft distillery world will be changed greatly.
While many restaurants have had to scramble to keep traction recently, a new three-in-one restaurant in Mart has found solid footing in its fi…