From the glamorous to downright evil, here are seven of the most extraordinary movie villains of all time.
The 93rd Academy Awards are happening Sunday. Here's how you can watch this year's movies nominated for movie of the year.
Waco film fans will have the chance to see work by Baylor University film and digital media students this year as the Black Glasses Film Festi…
For more than 30 years, the entertainment section before Oscars Sunday was usually when I shared my predictions about who should/would win and why.
Ahead of Sunday's 93rd Academy Awards, here are some predictions for a ceremony that is forging on in the midst of the pandemic.
The 93rd annual Academy Awards ceremony is fast approaching. While we're waiting, why not test your knowledge about Hollywood's biggest night …
Don't be surprised if a few of these movies sound familiar due to having been pushed back ad infinitum because of the pandemic. 
Here's a look at the actors who've taken on the role over the years — and one who will play him in the near future.
Two thoughts come to mind the minute "Voyagers" begins: Why are these young people so impossibly good looking and why are they so incredibly quiet?
'Just to be Nominated' co-hosts and talk about missing The Movie Theater Experience in general, but also specifically as it pertains to seat-f…
'Just to be Nominated' co-hosts and talk about missing The Movie Theater Experience in general, but also specifically as it pertains to seat-f…
There are many, many offerings on Netflix, and it looks like HBO Max is getting into the Nordic noir game too, so now is the perfect time to g…
The Oscars are different this year, but that doesn't mean the movies were somehow inferior. Here's a ranking of the last five years of best pi…
Production of Will Smith's film "Emancipation" has been pulled from Georgia over the state's new voting law, the most high-profile film to depart.
How does the Netflix drama's portrayal of Prince Philip, who died at age 99 on Friday, compare with the man himself and the life he lived with…
There are aspects of the Greek-born prince's life that warrant comparison to the fictional version, whom "The Crown" depicts in a mostly flatt…
It didn't take "Barb and Star Go to Vista Del Mar" long to get to the DVD market.
Younger generations might best remember Prince Philip as he was portrayed in the Netflix hit, The Crown. Deana Sumanac-Johnson shows us how th…
Prince Philip, the husband of Queen Elizabeth II, has died at 99. Here's a look back at archive photos of his public life.
Here's a look at the most widely-watched but universally-hated movies of all time, according to each film's IMDb votes and Metascore.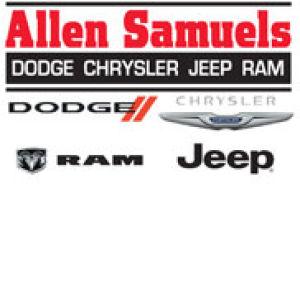 Allen Samuels Chrysler Dodge Jeep Ram l Waco TX
Critics say Georgia's new voting law is aimed at voter suppression.
Movie critic Bruce Miller says "Godzilla vs. Kong" is a high-concept, goofy action film demands a big screen to fully appreciate. It's little …
King Kong breaks the glass ceiling in "Godzilla vs. Kong." He also reveals how sworn enemies can join forces when bigger threats are at play.
Awards shows have suffered since the coronavirus shuttered theaters and shut down live performances. But the ratings slide for awards nights b…
'Just to be Nominated' is hosted and produced by Chris Lay, the podcast operations manager for Lee, along with Bruce Miller, the editor of the…
'Just to be Nominated' is hosted and produced by Chris Lay, the podcast operations manager for Lee, along with Bruce Miller, the editor of the…
Fans must have felt they waited too long to see "Wonder Woman 1984." They were more than open with their criticism, suggesting it lacked plent…