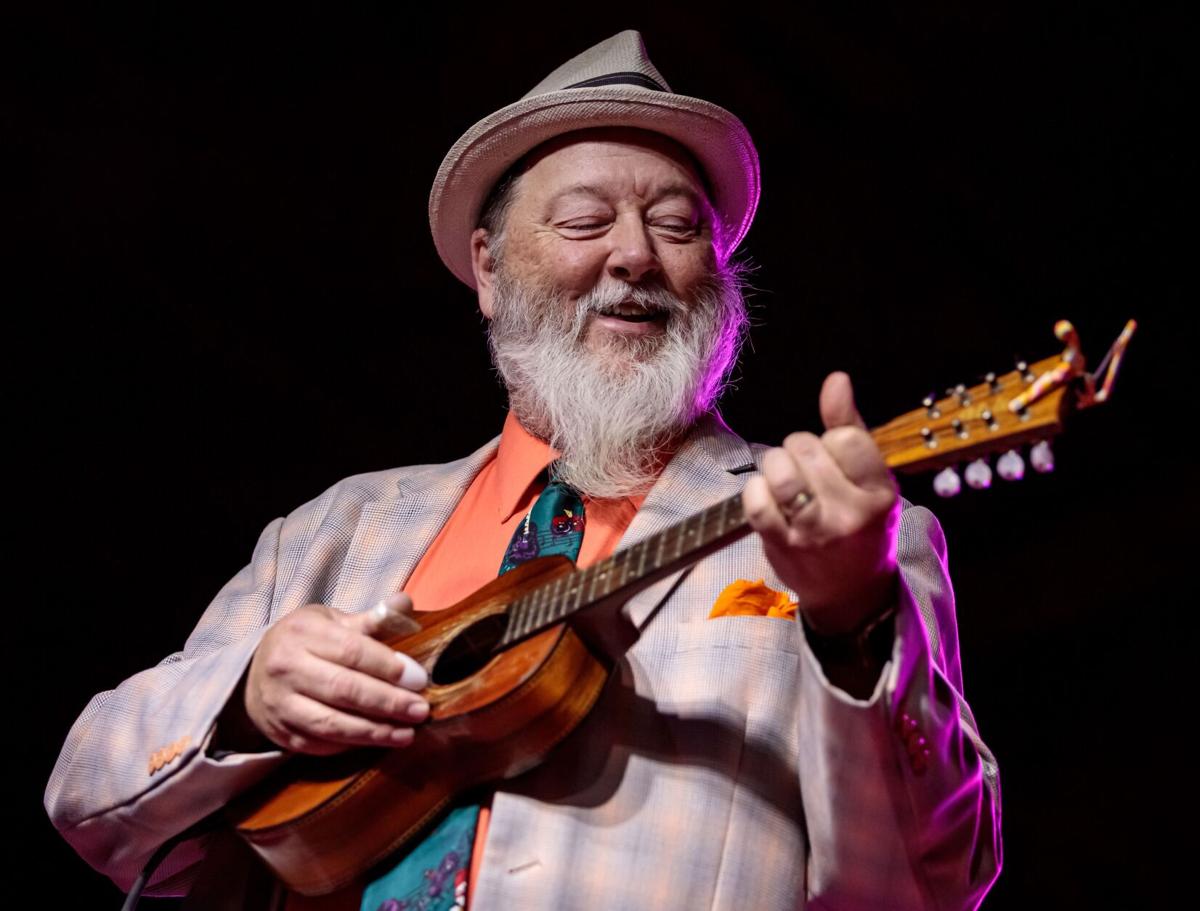 Editor's note: This concert has been postponed to a later date. Those with tickets can keep them until the rescheduled date or seek a refund through stubwire.com.
---
Austin musician Kevin Russell brings a smaller version of his full Shinyribs band to Waco Friday night for a Backyard show, but he promises fans will find his Shinyribs Down Low entertaining as well, though maybe with a different flavor.
Russell's full nine- or ten-member Shinyribs dishes out a free-wheeling ride through all sorts of American music genres — some call it a "swampy Americana" — powered by horns and keyboards and accented by backing vocals.
Its Down Low version, which he notes rhymes with solo, trades his horn players for steel guitarist Marty Muse, adds bassist Mason Hankamer and drummer Keith Langford as rhythm section and leaves his backing vocalists and keyboardist at home.
"It's like my solo show with other musicians," he explained in a recent phone interview from Austin. The change in instrumentation allows Russell to tap more of the music from his days fronting the Austin alt-country band the Gourds from the 1990s to 2010s, before he went solo and started Shinyribs.
"Having that steel guitar in my life pulled me back to my country influences," he said. "The show has more of my Gourds stuff and is a good place for me to try new stuff, play some longtime favorites and some unusual covers — well, yet more unusual covers."
Russell, a champion of crowd-pleasing, hip-swinging, foot-tapping music, has played in different configurations over time, but changes forced by COVID-19 over the last year or so — last-minute cancellations, venue capacity restrictions and the like — have made flexibility the byword for musicians performing live.
A touring schedule frozen for the first months of the pandemic began to thaw last spring and by May the rhythm-driven band was getting back in rhythm. Then the vaccinated Russell came down with COVID-19 in July and Shinyribs was sidelined again.
This fall brought Russell and his players a more consistent schedule and enthusiastic crowds. A switch to in-ear monitors for Russell and band members rather than stage speakers also has transformed their live show. "We can hear each other so much better," he said.
There's a new album in the works with producer Steve Berlin (Los Lobos) that will be recorded soon and concert dates are firming up his spring and summer, much to his delight. "Live music — there's nothing like it. You never know what's going to happen. From night to night, the energy changes and there's a collective energy of an audience and how the band sounds," he said.
Then Russell remembers COVID-19 is still calling the shots to some extent. "I take it one day at a time," he said. "It's a challenge for us and a lot of musicians I know ... but we're all in the same bind, walking that tightrope."
Or, given Russell and his Shinyribs music, maybe dancing a little on that tightrope if he can get away with it.