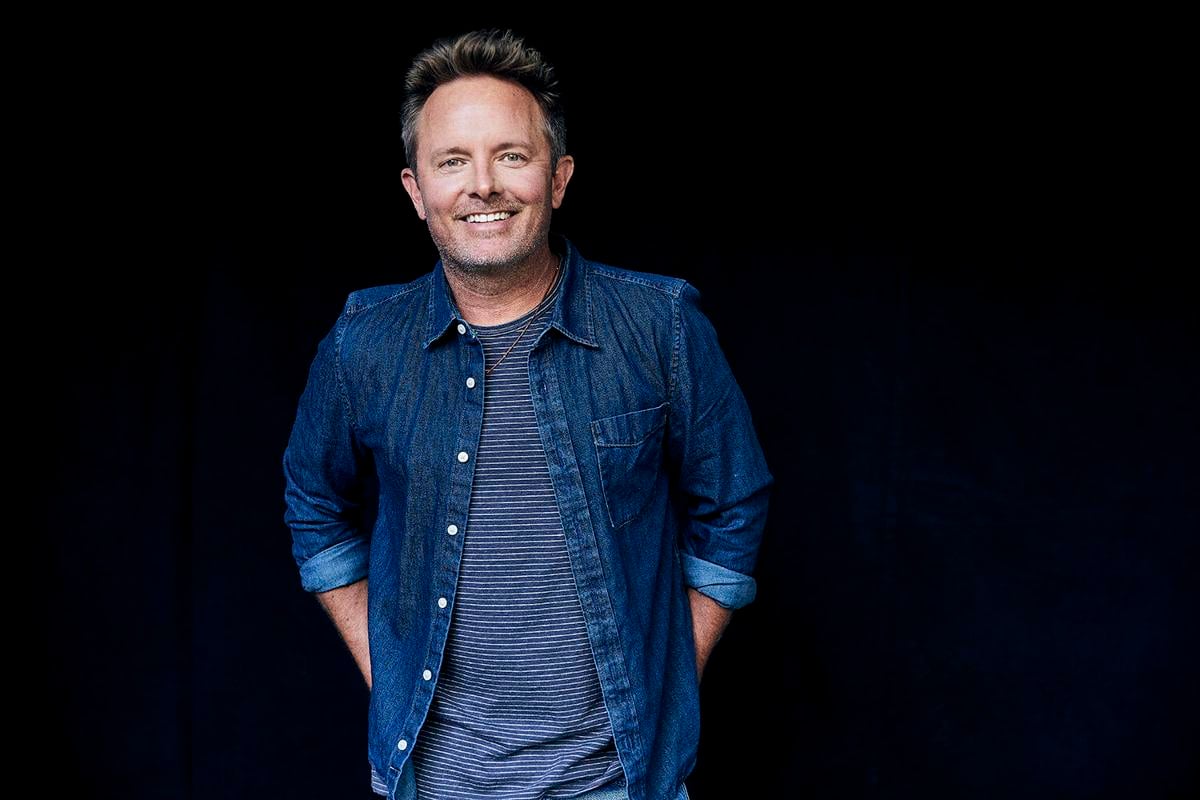 Thousands of Chris Tomlin's fans listen regularly to his music while in their cars and trucks, but for several hundred Waco fans there'll be a difference Friday night: He'll be performing live.
Tomlin, a Grammy Award-winning Christian singer-songwriter with two platinum and five gold albums to his credit, will lead a drive-in concert held in the First Woodway Baptist Church rear parking lot. The concert benefits Restoration Gateway, a Waco-rooted organization that supports family and community building work in Uganda.
The novel concert came as a result of COVID-19 restrictions and precautions causing havoc with performers' tours and concert venues beginning in the spring. Jenny Chandler, Restoration Gateway's head of donor relations, found organizers' original choice of Christian band Casting Crowns unable to tour. At the same time, the previously unavailable Tomlin, one of the most popular performers in contemporary Christian music, found his schedule open for a Waco date.
Given restrictions on indoor concerts, capacity limitations and the considerable logistics involved for a live performance with COVID-19 precautions, planners decided to try something outdoors — a concert where fans stayed in their cars and trucks while watching the show. "We thought, 'Let's get creative and see how to make this work,'" Chandler recalled.
Restoration Gateway executive director Brint Patrick and Chandler surveyed area parking lots, finding view-obstructing shade trees a complication for many sites, before settling on First Woodway's rear lots that could accommodate some 500 properly spaced vehicles.
While the Waco Family & Faith International Film Festival recently held a film screening in a drive-in format, Friday's concert is the largest live music drive-in show in Waco since the arrival of the COVID-19 pandemic.
The Christian performer, whose songs are sung in an estimated 3 million churches around the world, comes to Waco on the heels of a new album, "Chris Tomlin and Friends," released in July. The album features collaborations with country artists Thomas Rhett, Florida Georgia Line, Lady A and Brett Young and its first single, "Who You Are To Me" continues to rise up the Christian charts.
Tomlin, Rhett and Florida Georgia Line have performed songs from the new album in appearances on "The Today Show" and "The Late Late Show with James Corden" in recent weeks.
Tomlin will perform on a portable stage with live concert video projected on nearby oversized screens for the benefit of fans located away from the stage.
Those attending — tickets are sold by the vehicle with a maximum of six people — can watch the concert from their cars or trucks or seated outside in lawn chairs or truck beds, as long as they're within the parking space, Chandler said.
Those leaving their space to buy concessions or go to the portable restrooms must wear masks.
No outside food or drink will be allowed, but food trucks will sell both on-site. Food providers planning to be present at the concert include Waffle Chic, Pop's Lemonade, Waco Cha, Heart of Texas Dog House, 900 Degrees Pizzeria, Gelu Italian Ice and Chick-fil-A.
Proceeds from the concert and an accompanying silent auction will go toward Restoration Gateway's work with people in Uganda. The amount raised this year will go toward orphan care and vocational training, Chandler said. Last year's fundraising concert with Kari Jobe, an indoor one, raised $216,000, she said.
VIP parking already has sold out, but more than 200 general admission spaces were available earlier in the week. The concert will take place rain or shine, an advantage of a drive-in event, but organizers expect fair weather for the show and enough space to keep COVID concerns at bay.
"Right now, we are really grateful for the creativity that we were able to have something you can do to your comfort level," Chandler said.
Stay up-to-date on what's happening
Receive the latest in local entertainment news in your inbox weekly!