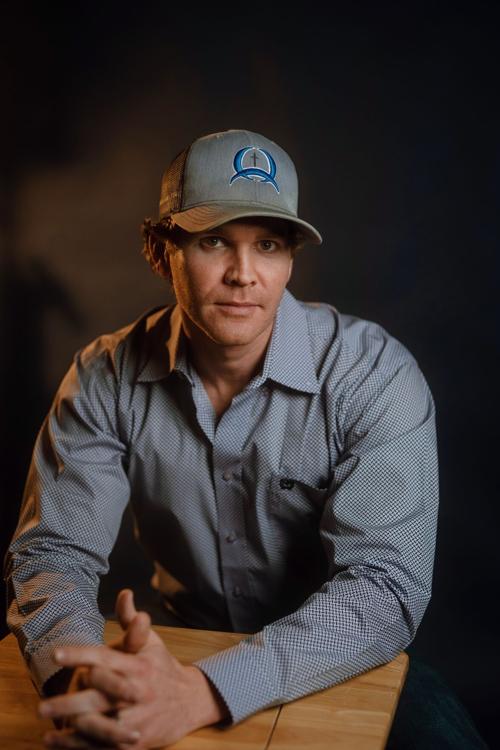 Texas country singer Curtis Grimes isn't one to dwell on the dark side of life, which may be one reason his music does well on the radio and online.
Grimes has 10 No. 1 hits on Texas country charts, a No. 1 song on a Christian country music chart and more than 30 million Spotify streams. So when asked about the impact that COVID-19 shutdowns have had on him and his band, he has a silver lining at hand.
"I made a goal of finding time with my kiddos," he said in a phone interview from his San Antonio-area home. "I took advantage of the time down and did some landscaping around the house, yard work and built a fence."
It was a different experience for wife Brooke, daughter Blakely and new son Cason to find Dad home on Friday and Saturday nights, but it was also time that Curtis enjoyed.
He didn't put his music totally away. Grimes did some performing on livestream shows — "It seems like they would fall right at dinner time," he recalled — and as a contestant in the national singing competition "The Voice" in 2011, performing in front of a camera is something that he's done before.
The Gilmer native released his single "Little Bit," a song about a father's love for a feisty daughter, in May and that found an audience — helped, perhaps, by its music video featuring Grimes' three-year-old Blakely. (Son Cason, not yet one, was deemed too little bit for the camera.)
As venues began to reopen in late summer, Grimes and his band found more gigs. In August, they played once a weekend for the first time since late spring and are booking fall shows that the performer is crossing his fingers won't be as likely for last minute cancellations as earlier this summer.
He's got a new single set for release, "Still a Little Country Left," produced by Trent Willmon, and feels he and his five-piece band have audiences primed for the sort of "positive, faith-based uplifting stuff" that helped him win Entertainer of the Year and Country Christian Song of the Year at the 2019 Texas Country Music Awards.
"We'll be doing dancing stuff, up-tempo, feel-good music," he said. "I feel like people are feeling like they want to be hanging out and doing something."
Stay up-to-date on what's happening
Receive the latest in local entertainment news in your inbox weekly!