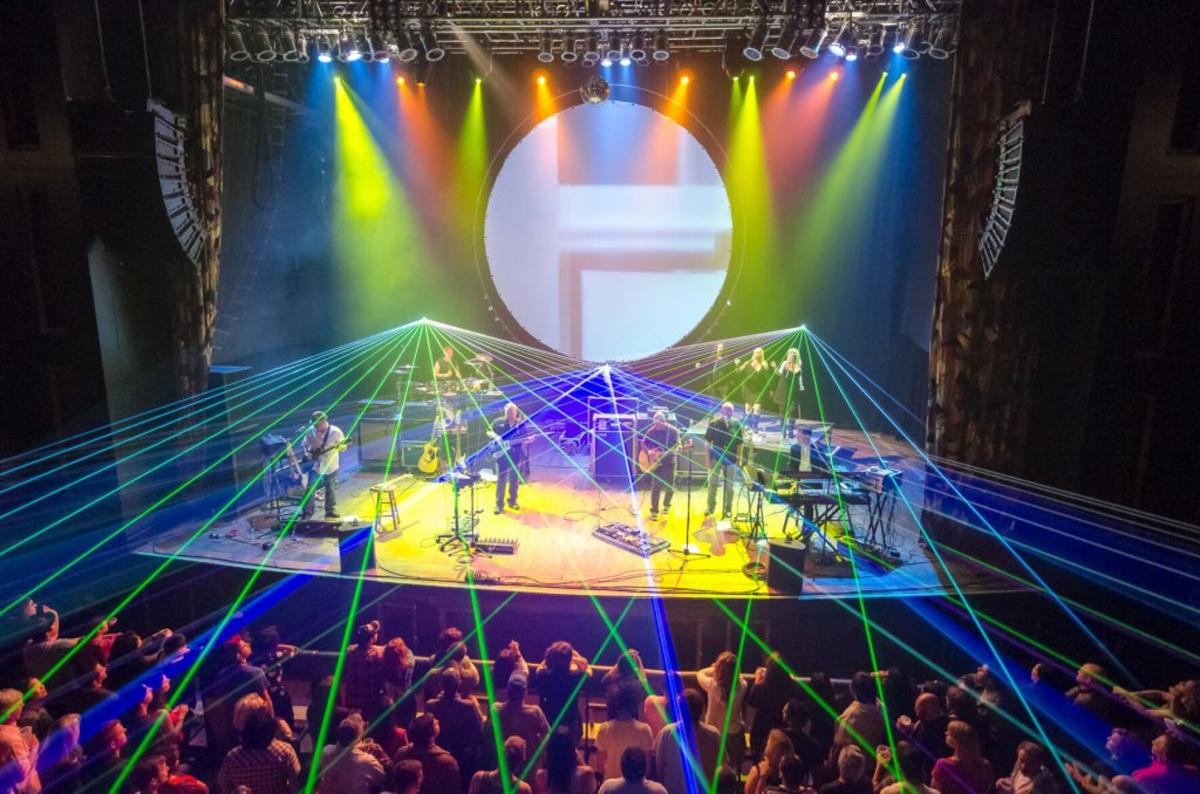 For the Dallas-based Pink Floyd tribute band Bricks in the Wall, Friday night's concert at the Waco Hippodrome comes as a rebuilding effort to a performance calendar eroded by COVID-19 precautions.
"We played (last) weekend and it was our first time since January," said band founder and guitarist Travis Satterfield. That was in Oklahoma City and the nine-person band's next gig on the chart is Dallas next month. "It's venues like the Hippodrome that are trying their best."
It's not like Bricks in the Wall can shrink its scale easily to accommodate venues operating under new COVID-19 restrictions and guidelines. Satterfield's original vision for the band, which he started in 1998, saw it as one large enough to replicate the English progressive rock band's sprawling, multimedia live shows. "It was always live, always nine people," he said.
Satterfield is one of two guitarists with a keyboardist, bassist, drummer, saxophonist and three backup singers rounding out the group. "It takes nearly that to cover the catalog," he explained.
And that's just the music side of things. The band also integrates a full light- and video show, which takes another four or five people to handle the tech side. That was important, too, from the beginning when the Dallas band found itself playing small clubs and projecting video from three VHS players onto bedsheets while a backup singer armed with a handheld recorder played sound effects on cue.
The current show carries the visual DNA from a former designer of Pink Floyd bassist Roger Waters' laser show with video from Pink Floyd's and Waters' concerts as well as some crafted by Bricks in the Wall over the years. "Almost every song has video in it," Satterfield said.
Pink Floyd's emphasis on visuals in its live shows, in fact, became as much of the band's signature in its heyday from the 1960s to the 1990s as its progressive, sometimes psychedelic rock. Last year, the Waco Hippodrome hosted a "Pink Floyd Laser Spectacular" that presented a laser light show set to a Pink Floyd soundtrack.
Bricks in the Wall's Hippodrome show on Friday will mix more familiar songs from the English band's popular albums "The Dark Side of the Moon," "Wish You Were Here," "Animals" and "The Wall" with deeper album cuts for more serious fans.
There's also a small section saluting longtime band saxophonist Keith Williams, currently fighting cancer.
COVID-19 restrictions won't change what the band does, but Hippodrome capacity limits will mean a smaller audience. That's OK, said Satterfield. "It'll be a more intimate show," he said.
That's where experience comes in, noted backup singer and publicist Jenny Hepworth, sitting in on the phone interview with Satterfield. "The beauty of this band is these guys know what works and what doesn't," she said.
Stay up-to-date on what's happening
Receive the latest in local entertainment news in your inbox weekly!