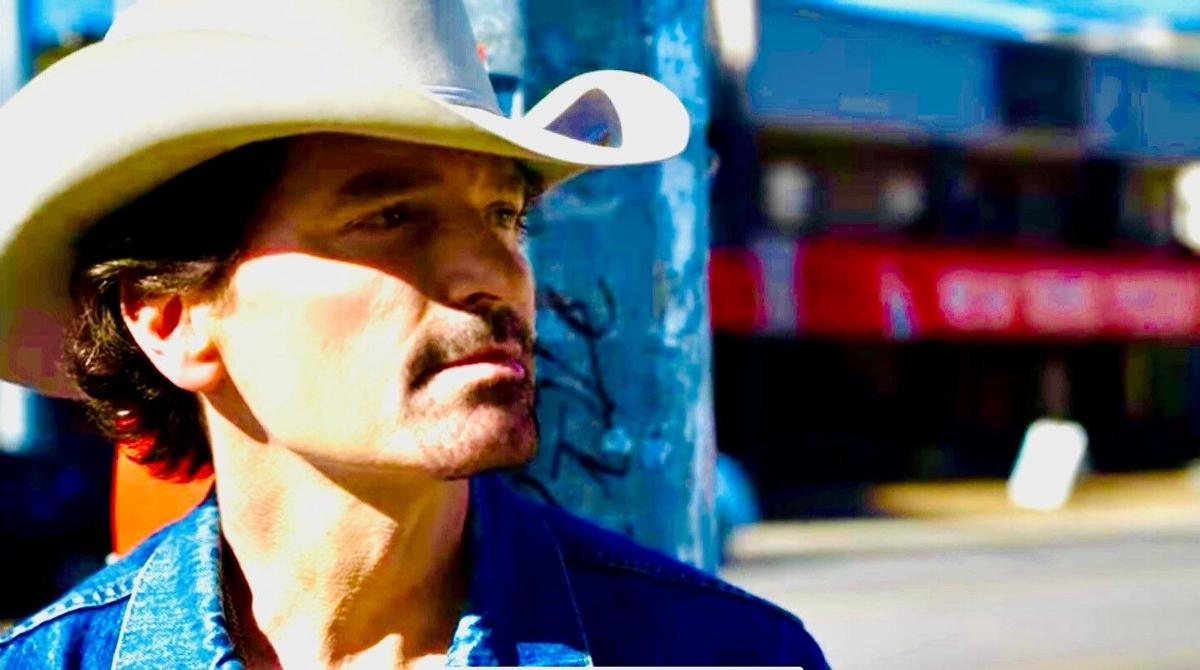 Friday's concert at The Backyard marks the first show in about a year for Texas country singer-songwriter George Ducas and his band, and the gap in performing can make time seem a little dislocated.
Even before the pandemic sidelined much of last year's performances and plans, time could seem fluid at a Ducas concert with a mix of his current songs and past hits, the latter often performed by other country artists, particularly those from the late 1990s and early 2000s.
A little more than a year ago, Ducas, 54, was ramping up for a 20-city tour in support of his fourth and latest album "Yellow Rose Motel," marked by his neo-traditional sound rooted in Texas and California honky-tonk, when city and state coronavirus shutdowns took touring off the table.
Ducas filled the gap with livestreamed performing, online songwriting with colleagues, a little recording and even spots on Cameo, where customers would pay a small fee for a short message or song excerpt from a celebrity. "I did about 50 of those and I'm grateful for things like that," he said in a recent phone interview.
It wasn't a lost year. Ducas passed the 1 million stream mark on Spotify and released three music videos from "Yellow Rose Motel," including one for the single "Eastwood" that went to No. 1 on CMT. In December, Ducas revisited his biggest hit, "Lipstick Promises," on its 25th anniversary year and recorded a lively version close to the version fans now hear him play live. Look closely at the retro television that's in the new video, he said, and you can see video from the original, which was a No. 1 CMT video in its day.
Ducas moved his songwriting session with colleagues to online last year and found it was one pandemic change that may last. "It was a really easy process, very convenient. I think it will be something people continue to do. You can be writing in your pajamas and it doesn't matter," he said with a laugh.
Online connections also led to Ducas' upcoming album with Los Angeles producer and guitarist Pete Anderson, best known for his past work with Dwight Yoakam. Anderson's love of blues-country-rock fit with Ducas' interest in revisiting the Texas and Bakersfield honky-tonk sounds of his early career. Ducas himself reflects that two-state heritage, born in Texas City and raised largely in Texas, but with a five-year stint in California during his boyhood.
While he's found success in Nashville as a songwriter, the country pop sound that's prevalent now doesn't move him the way spirited honky-tonk did when he left his job as an Atlanta banker to move to Nashville and follow music's call.
"For this next record, I found myself going back to what inspired me when I first got into this thing," he said.
The concert kicks off a short touring run in Iowa and Texas for Ducas and audiences likely will hear songs off the latest album plus older ones that others made hits: Randy Rogers ("Kiss Me In The Dark"), Garth Brooks and George Jones ("Beer Run"), Radney Foster ("Just Call Me Lonesome"), the Eli Young Band ("Always the Love Songs") and Sara Evans ("A Real Fine Place To Start"). Opening Friday's show is Waco's Towne Adams Band.