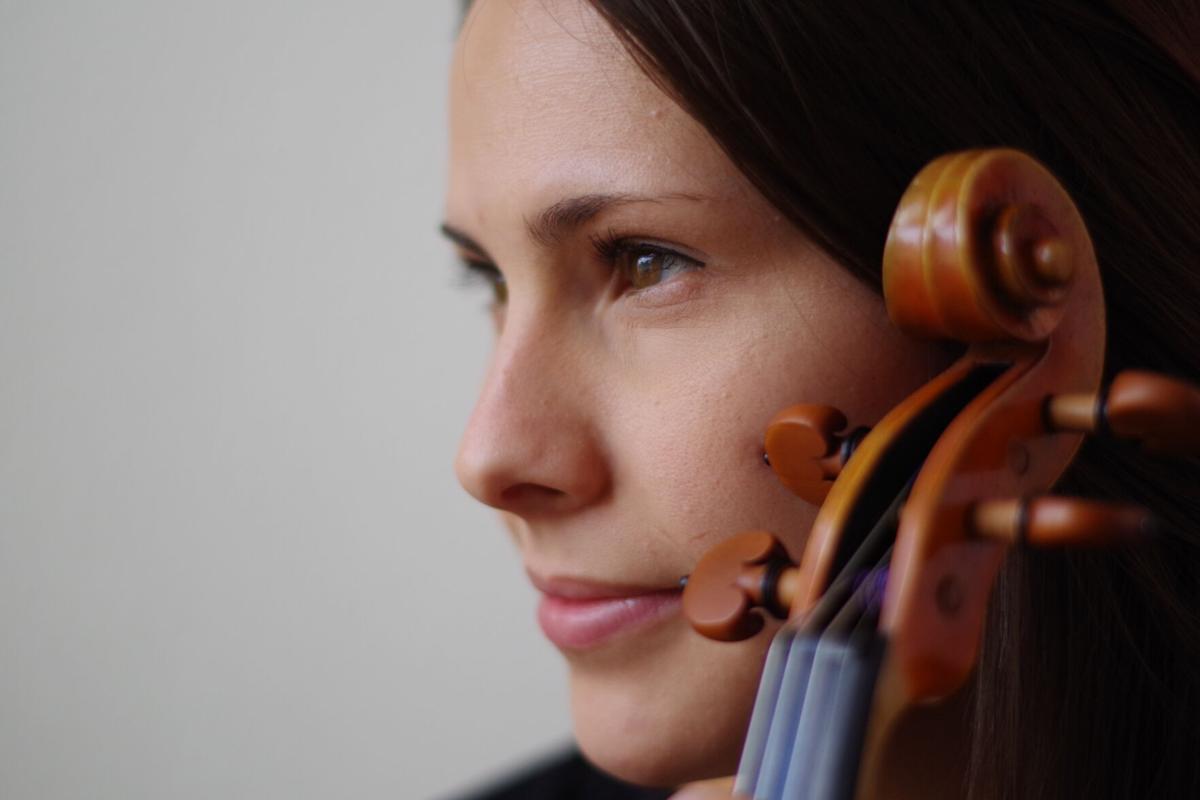 It may be hard for a performer to see friends and acquaintances while playing onstage at Waco Hall and for violinist Mia Orosco Kelso, she'd have to turn around as well.
Kelso, a Lorena native, will perform as guest artist with the Waco Symphony Orchestra on Jan. 20, returning to the place where she first started violin and fiddle lessons, grew up performing in school and youth ensembles, then studied violin at Baylor University and played with the WSO.
"It's my first time to perform (as a guest artist) and I'm incredibly excited about that," said the 28-year-old Kelso. "It's pretty much a dream come true."
She was five years old when her parents Onofre and Tina took her to her first Waco Symphony concert and the experience was overwhelming. "I was absolutely in awe in what I was seeing and hearing," she recalled.
After her years in Waco, during which she also won several state and national fiddling titles, Kelso went on to graduate studies in violin at Indiana University, where she met her husband Gavin. The two now live in Bedford where she teaches violin with the Suzuki Music Institute of Dallas, serves as co-concertmaster with the Abilene Philharmonic and continues to perform.
Her sterling resume has such varied achievements as a Grand National fiddle champion, an appearance on the national public radio classical music program "From the Top" and a performance at the Grand Ole Opry.
To no one's surprise who has heard her perform over the years in Waco, Kelso will show her classical and fiddle sides at the Jan. 20 concert. On the classical side, she'll play Camille Saint-Saens' "Introduction and Rondo Capriccioso," a piece originally written to conclude a violin concerto, but which proved such an audience-pleaser that it now often stands alone.
On the fiddle side, she'll return to the Waco Hall stage later in the concert to play fiddle numbers with a small combo which will include her husband Gavin on bass.
Those with sharp eyes may notice she will play on a different instrument. Her violin uses metal-wound strings, a core string wrapped by another, while her fiddle has single steel strings that lie slightly closer to the fingerboard. Classical playing often aims at a warmer, resonant sound from the strings, which wound strings enable, while there's more of an immediate attack needed from a fiddle. "You need good arm muscles to play fiddle," Kelso said.
Fiddle players also anticipate their notes by a fraction of a beat, which pulls them forward into the piece, and generally speaking, once a fiddler starts, there's no looking back. "Once you kick off, you go," she said.
Kelso's appearance will highlight a program high in instrumental color and illustrating an assortment of stories, hence the theme "Immortal Stories." Nikolai Rimsky-Korsakov's "Scheherazade" draws its four movements from tales in "The Arabian Nights" with solo violin as storyteller. Music director Stephen Heyde noted that while WSO concertmaster Sue Jacobson will play those solo passages, Kelso did the same when she was concertmaster for the Baylor Symphony Orchestra.
The "William Tell Overture" from Gioachino Rossini's opera about the Swiss freedom fighter William Tell may evoke a different story for concertgoers that recall it as the musical theme to "The Lone Ranger" radio and television shows. The WSO will close its concert with two movements from Maurice Ravel's "Mother Goose" suite, "Beauty and the Beast" and "The Enchanted Garden."