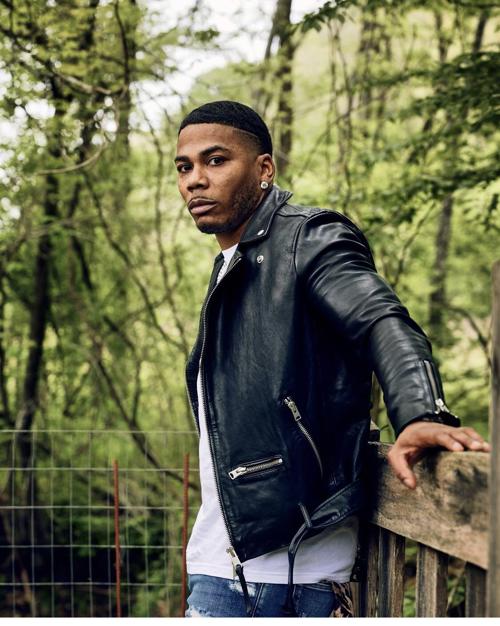 Hip-hop and rap star Nelly gives a shout-out to country music and fans with his latest EP, "Heartland," but it's not new territory for the three-time Grammy Award winner. Rather, it's an acknowledgement of the support the St. Louis-raised rapper had felt from country fans from the start of his career more than 20 years ago.
"Country has accepted Nelly from Day One from 'Country Grammar,'" he said in a recent phone interview, speaking of himself in the third person and referring to his 2000 hit debut album. While young hip-hoppers often build their audiences from clubs up to arenas, Nelly found doors open to him at festivals, fairs and rodeos where country artists usually dominated the playlists. That often lead to tours with eclectic bookings connected largely by a common love of hip-hop. "I'm headlining with DMX one night and the next show I'm (with) Tim McGraw," he said.
That diverse fan base drove one of the biggest concerts in Waco this year, Nelly's May 7 show at The Backyard, whose bookings generally lean toward country performers. More than 1,000 Waco fans snatched up the $80 tickets within 10 hours after they went on sale, and the rocking full-house concert that resulted buzzed social media for days afterward.
He's returning to The Backyard on Sunday with a show that could top his May appearance. He's bringing his full, five-piece band, a bigger concert production and guest performers Harper Grace, Dusty Black, Joe Barron and DJ DJSC, part of his national "Lil Bit of Music" tour that blends hip hop, rap, country and rhythm-and-blues.
The fall tour follows the 20th anniversary of "Country Grammar" and takes its name from Nelly's third collaboration with country group Florida Georgia Line, the platinum single "Lil Bit" off of "Heartland."
Those who enjoyed the May party can expect it to continue on Sunday, he said. "Waco has always supported Nelly for a long, long time," he said. "The energy is the same with any show you've attended with Nelly."
Nelly's found success in the intersection of hip-hop and country throughout his career. After "Country Grammar," he teamed with Tim McGraw in 2004 for the Top 10 hit "Over and Over;" joined Florida Georgia Line on "Cruise" in 2013 and their 2017 tour; recorded "Good Times Roll" with Jimmie Allen; and, last year, remixed Kane Brown's "Cool Again" with Brown.
Nelly attributed the audience overlap on hip-hop and country to hip-hop's genre-blurring appeal. Scratch a musician younger than 50 and you're likely to find a thread of hip-hop in their youth. Many country performers count themselves fans of such hip-hop and rap artists as Will Smith, Run DMC, Tupac Shakur and Biggie Smalls, he said. "Hip-hop has united a lot of music lovers," Nelly said.
Similarly, some musicians who started in genres such as rap or pop have found receptive country listeners, such as Lil Nas X with "Old Town Road" and former Hootie and the Blowfish lead singer Darius Rucker with "Wagon Wheel."