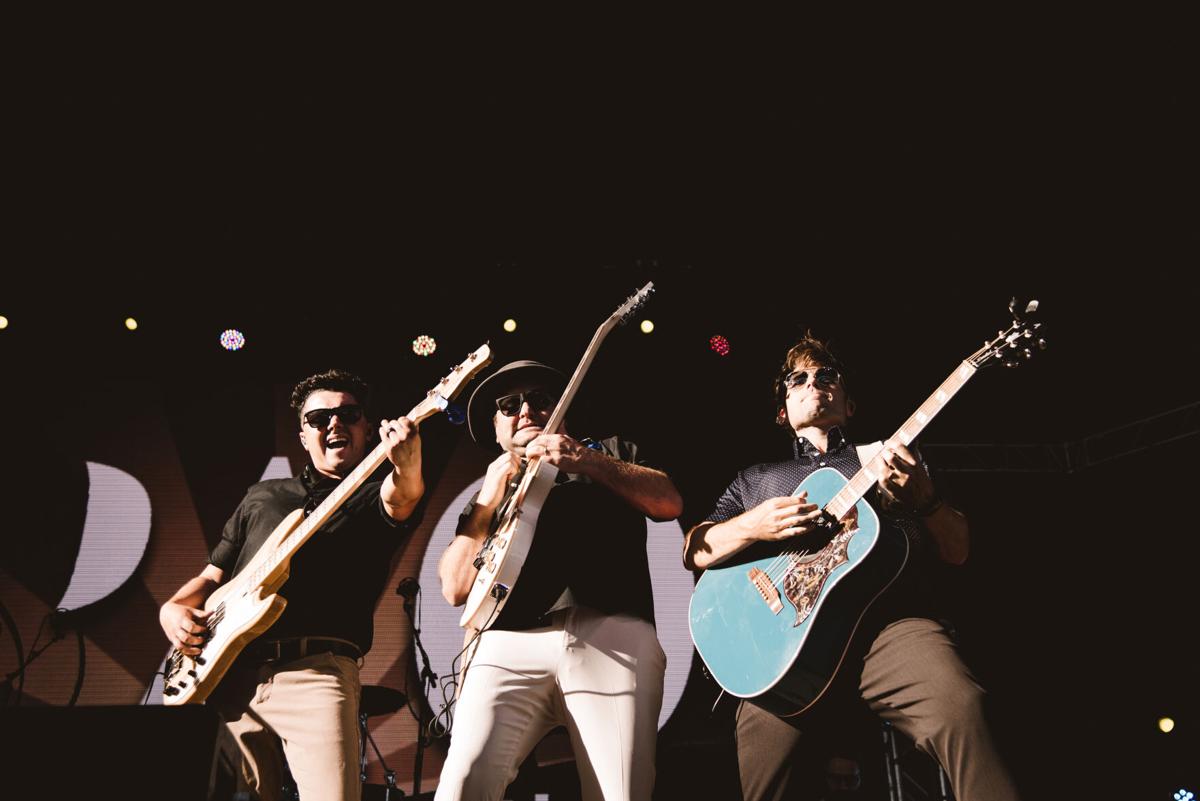 Waco weather didn't cooperate when Dallas-area band Prophets & Outlaws headlined their last show at The Backyard, but the prospect of clearer skies Saturday night, not to mention a momentum from recent weeks, puts lead singer Matt Boggs into an optimistic mood for their return.
The group comes to Waco after making a debut at the iconic Gruene Hall, a touchstone for Texas country bands, and it's riding high from the response to "Little Bit of Love," the single they co-wrote with help from Texas country star Pat Green.
"It's been a whirlwind," acknowledged Boggs in a recent phone interview. "Our whole year has opened up thanks to this song."
Boggs collaborated with friend and Dallas songwriter George Dunham on the song, which came from an idea by Pat Green. Green had been playing golf when a partner commented "a little bit of luck goes a long way." Green turned the phrase over in his mind, called Dunham from the course and told him "a little bit of love goes a long way" sounded like the start of a song.
Dunham and Boggs took it from there. The icing on the cake for the band leader came when Green offered to contribute his vocals to their recording. "I grew up listening to him," Boggs recalled, adding with a laugh, "When I was illegally downloading music in high school, it was Pat Green I was downloading."
Green also invited Prophets & Outlaws to open for several of his shows, including an appearance at AT&T Stadium in Arlington.
On the song's release in February, Prophets & Outlaws decided to contribute "Little Bit of Love" as a fundraiser for the North Texas Food Bank, with proceeds from the single going to the community food resource. Much to the band's delight, it raised some $12,000, which translated into 36,000 meals, Boggs said. The band also decided to continue that connection and support, creating a Little Bit of Love Foundation which would continue to channel donations to the food bank.
As perhaps a second dollop of icing, "Little Bit of Love" hit the Top 20 on Texas country radio charts. The months ahead have the band playing at a Frisco RoughRiders game and a slot at the Larry Joe Taylor music festival.
It all adds up to a return to the momentum the band had on its pre-pandemic release of its album "Dreamer." "All the gigs we had cancelled (during the pandemic) have been replaced with better gigs," Boggs noted.
The Richardson-rooted band started about 10 years ago with Boggs and James and Steven Guckenheimer, two friends from Dallas' Jesuit prep school. The Guckenheimers' father had toured with The Four Seasons back in the 1960s and the three brought their individual musical tastes together in the group: classic rock, jazz and country.
The mix eventually evolved into what Boggs calls country soul, a rhythm-and-blues flavored with country, and that's reflected into the band name: prophets for the soul, outlaws for the country.
The trio added two more players over time and though defining its musical niche may present problems for category-driven marketing and radio, it hasn't stopped fans from connecting. "It's like ice cream. Everybody likes ice cream; it's just what flavor you prefer," he said.