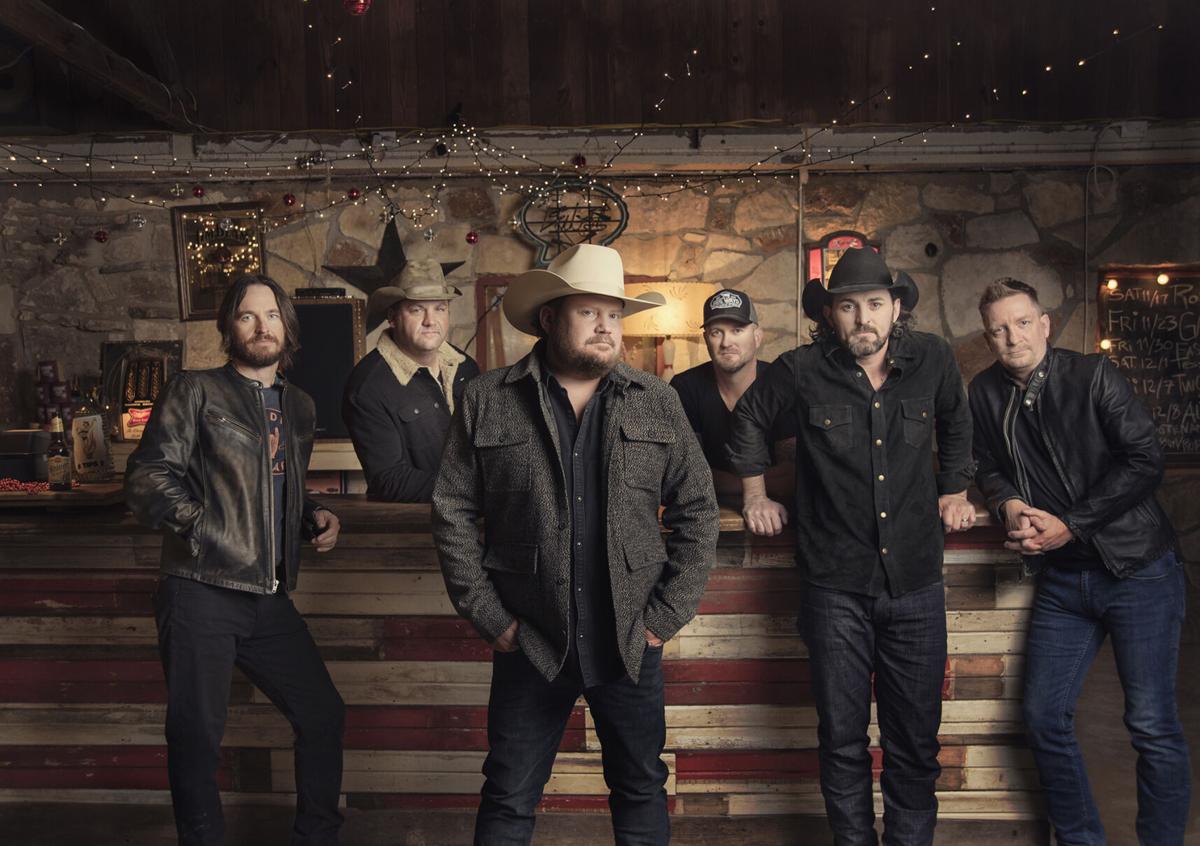 Texas country singer-songwriter Randy Rogers will play a different Waco stage on Saturday when he and bandmate Geoffrey Hill do an acoustic show at the Grand Lodge of Texas. The show is part of a concert series aimed at raising funds for the Lee Lockwood Library and Museum.
Rogers' show follows a May 7 concert by Waco country singer-songwriter Holly Tucker that started the series, with shows by the Morticians (June 12) and jazz saxophonist Rob Holbert (July 17) next up.
Facility utilization coordinator Brenda Light said the fundraising series has a goal of $120,000 to defray revenue lost due to pandemic event and rental cancellations last year. The revenue loss also forced the facility to raise its rental fees, leading the Stars Over Texas Jamboree to move its monthly show to the Waco Hippodrome beginning next week.
With relaxation of coronavirus restrictions, the library is again seeking rentals for its 330-seat auditorium and its downstairs ballroom, the latter booked for the Morticians and Holbert shows. Those interested in booking the facility can call 254-754-3942 or go online at leelockwood.org.
Rogers' acoustic concert on Saturday, however, will be at the much larger Grand Lodge of Texas downtown.
Rogers and his band are building up their summer touring schedule with Friday and Saturday shows booked through June at Texas venues and out-of-state July shows in Colorado, Kansas, Missouri and Illinois. They're touring in support of their latest music video, "Chupacabra," a Tex-Mex collaboration with Texas band La Maquinaria Norteña complete with a new dance step.
Rogers was out of the country earlier this week, but agreed to answer some questions via email.
You're scheduled to play an acoustic show with Brady Black and Geoffrey Hill. Is that trio something you've done before? What should the audience expect?
I'll be playing acoustic with Geoffrey Hill. Brady has a family commitment. However, Geoffrey and I have been playing shows together for almost 20 years. He has played on and sang on every record I've ever made. We strive for authenticity and what you hear on the records is what we do live. It's real.
Your Waco concert is at the Grand Lodge of Texas and is a fundraiser for the Scottish Rite Foundation of Texas's Lee Lockwood Library and Museum. Is this a new venue for you and how did this show come about?
This will be my first time at the venue. I've heard it's fantastic and very intimate. I plan on telling some true stories — and a few I made up. I'm proud to be helping out the Scottish Rites folks and doing my part for the library and museum. After the year we have all had it feels good to do my part.
In July, you'll be back in Waco with Wade Bowen for another round of "Hold My Beer and Watch This" shows. When the pandemic sidelined much of live music last year, did you and Wade get together just to play for fun?
Wade and I were able to play a few shows together last year, but not as many as we hoped. We also put out a record together called "Hold my Beer Vol. 2." The pandemic was hard on all of us nonessential workers, but the music lives on. Check out the song "Rhinestoned." It's one of my all-time favorite tracks.
What's on your radar for the summer (outside of the shows with Wade) and fall?
We will be slowly but surely coming to a town near you. Let's get back to dancing.