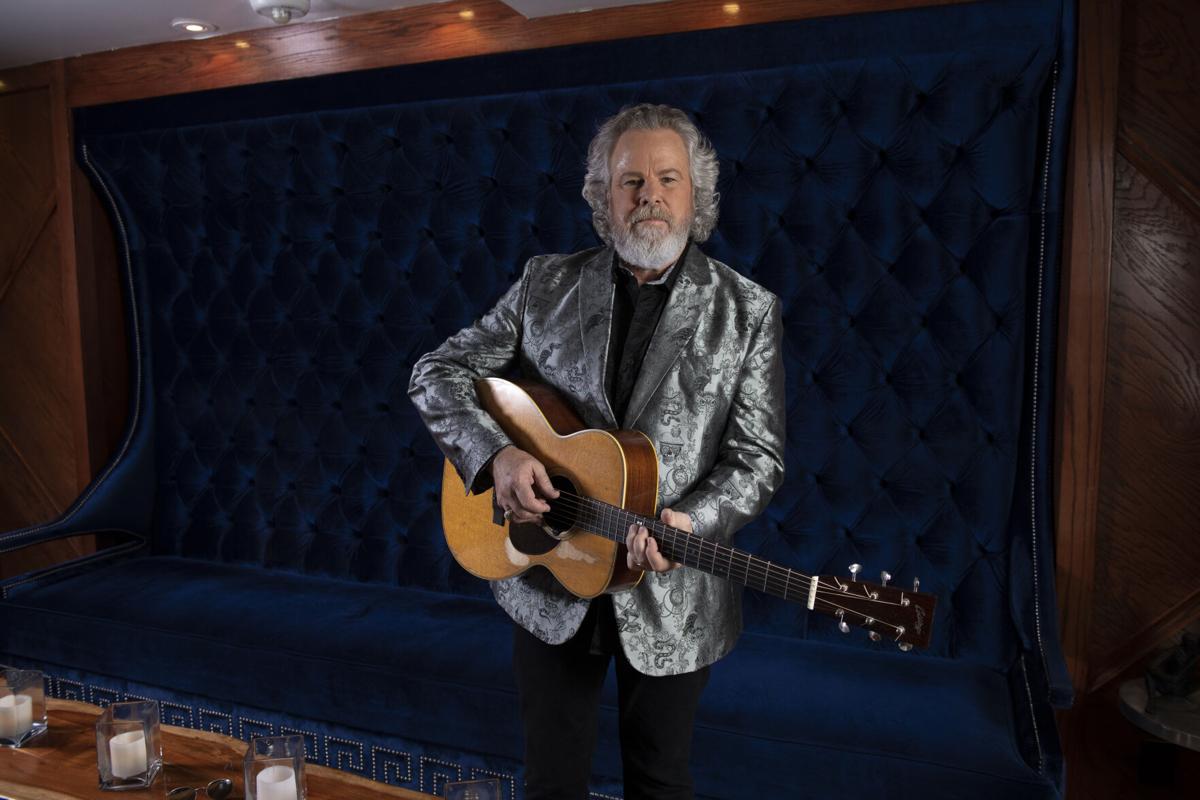 Veteran Texas singer-songwriter Robert Earl Keen found a year of pandemic shutdowns and postponements reintroduced him to something he and his band hadn't done a lot of during busy years of performances: rehearsals.
Performing only about 20 "heavily vetted" shows during 2020, Keen found his extra time spent in videos, writing music and rehearsing.
"I did more rehearsals than I've ever done and those (past ones) were usually as long as the sound check," he said in a recent phone interview from his Kerrville home. The rehearsals did more than fill time, however, and Waco audiences Thursday night will hear the result when Keen and his band perform at The Backyard.
"We reinvented songs, we restructured some stuff. In many ways, this was a good time for us to settle down," he explained. "There was new stuff we hadn't tried and things that I was never happy with when we played it. I feel like the show is tighter and cleaner now."
Keen, whose distinctive songwriting voice and humor has made him an icon in not only Texas but Americana music circles over a 30-year career, said he'd lost a couple of band members over the last two years. Rather than spend time replacing them, he opted to retool his music for a five-piece band.
"We work tighter now. We've been filling in some spaces and also left some spaces alone," he said. "There's a lot less dissension. It's the best group I've ever had ... There's great synchronicity with this band."
Rehearsals also provided a chance to think about the music outside of performance, when boisterous audiences often steer the show in familiar directions, particularly when the Keen songbook is studded with classics such as "Dreadful Selfish Crime," "The Road Goes on Forever," "Corpus Christi Bay" and "That Buckin' Song" that are hard to resist singing along with.
For a performer attuned to entertaining a crowd, it's hard to resist. "They have a big impact on how you think about the songs and the music," he said.
Time alone with the music, however, offered a chance to tinker with arrangements and show structure, which Keen believes will make a better audience experience.
Audiences have started to come out of pandemic mode, with capacity limits, masking and social distancing, and he's happy for it. "For most of 2020 and even into 2021, at best (playing) felt like a stalemate. You were wondering, 'What the hell am I doing?' and you know the audience was wondering the same thing," he said.
Missing was the electricity from an energetic crowd packed together and eager for music. "We never got that ... When you separate the people, it's not really happening and it's really as much as the show," he said.
Another thing Keen realized is how dependent, perhaps addicted, some fans were to the experience of live music and sharing it with others.