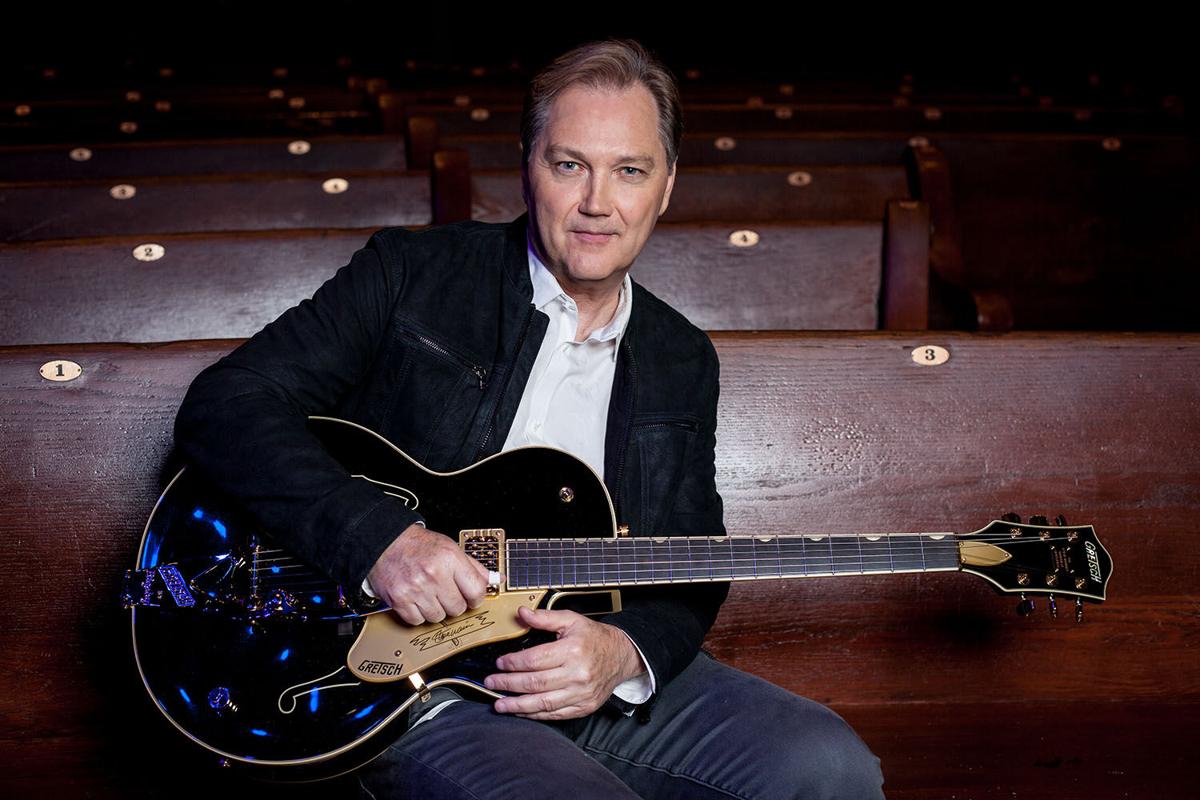 Country singer, songwriter and master guitarist Steve Wariner has a little bit of momentum and more than a little excitement heading into Saturday's concert at the Waco Hippodrome.
Last month, he joined fellow country star Clint Black in a live, sold-out show, a novel experience for the two of them after pandemic shutdowns of more than a year. It's been some time since Wariner toured with the frequency he did in his heyday of the 1990s and 2000s, but nothing prepared him for 2020, when he said he "played four shows and three were in empty buildings."
That wasn't all he did last year, of course. He and his wife started a "Wariner Wednesday" where he performed online from his studio to a surprising response, but touring as he knew it took a break.
Wariner will make up a show twice postponed at the Waco Hippodrome and he's eager to get back to playing and singing for a live audience. Expect plenty of hits and a dose of the guitar playing that made Wariner only one of five country musicians deemed a Chet Atkins Certified Guitar Player.
Atkins was a pivotal part of Wariner's early years as a musician, from playing and career advice freely given to the personal example of what it took to become one of Nashville's legendary guitar players.
Atkins kicked Wariner out of his band in the 1980s after the young player enjoyed his first song on the charts, telling him like a mother bird kicking a fledgling out of the nest that it was time to start his own career. And the country icon never rested when it came to keeping his guitar chops up.
"He never quit playing. I'm at that age now," said Wariner in a recent phone interview. "You've got to play all the time, got to play, play, play." Which the 67-year-old Wariner has done, done, done.
Another mentor of his early years, country singer Dottie West, branded his career in a similar way when it came to songwriting. She persuaded him to leave high school his senior year to play bass guitar and join her traveling band. Which he did.
"I went to the Dottie West school of songwriting," he quipped. That school of the road not only opened him up to West's considerable advice on songwriting and the discipline required to maintain it, but it put him in a Nashville songwriting circle that included Mickey Newbury, Willie Nelson, Roger Miller, Larry Gatlin and Kris Kristofferson.
Both mentors steered Wariner into the work ethic that built a four-decade career with ten No. 1 hits like "Life's Highway," "Some Fools Never Learn," "The Weekend" and "Small Town Girl," four Grammy Awards and the respect of both fans and talented peers.
Wariner comes to Waco with a new album in the works, a Christmas album set for an October release and only the third Christmas album of his career. His last, an instrumental album titled "Guitar Christmas," was released six years ago and though only online found an international audience stretching from Japan to Germany.
"I've always enjoyed playing in Waco. They don't care about the trends and they always think I'm from Texas," he laughed. He's not — he hails from Indiana — but admitted Texas has been a major part of his career. "(My manager) from day one said 'Concentrate on Texas.' I haven't been on the radio for a long time. I think 'Already Taken' in 2001 was the last song on the charts, but if they love you in Texas, they'll come out to your shows."
Waco audiences will get two Wariners in Saturday's show: Wariner's brother Terry, a longtime member of his touring band, will play guitar and sing "brotherly harmony." For audiences who might mistake him as a Texan, he lives in Kentucky.