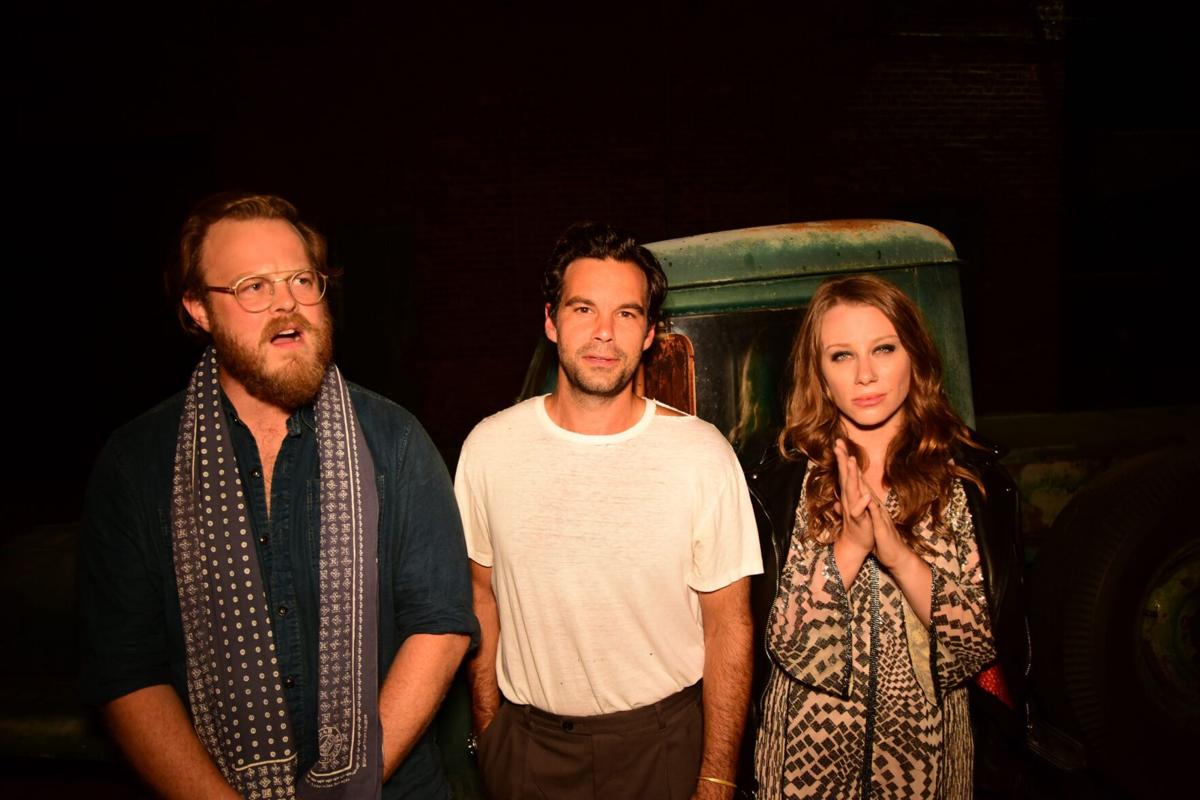 The Under Summer Skies concert series at Magnolia winds up its four-show season on Saturday with an Americana band that's seeing blue skies as it gets back to writing music and performing.
The Nashville band The Lone Bellow, which formed about eight years ago in Brooklyn, New York, makes its Waco debut, although band member Kanene Pipkin has visited before, giving a shout-out to Waco resident Michael Jeter, a friend from university days at the College of William & Mary and time in China.
Pipkin joins founder, guitarist and lead singer Zach Williams and guitarist Brian Elmquist in the indie folk trio that performs Saturday, the essential core that expands to meet recording or performance needs, often with Pipkin's husband Jason.
She plays mandolin, guitar, keyboards and whatever instrument might be needed for a song or her mood. Her parents played multiple instruments when she was growing up and it rubbed off, said the Fredericksburg, Virginia, native.
"I come from a long line of Renaissance people," she quipped in a recent phone interview. "And I try to achieve the junior varsity quality level of every skill." Husband Jason also plays bass and keyboards, and the two are often picking up new instruments. "I'm waiting to use my high school flute," she said.
The Lone Bellow — a mutation of the band's original name Zach Williams and the Bellow — had been riding the momentum of four albums recorded since the band formed in 2013. "The Lone Bellow," produced by notable Nashville producer Charlie Peacock (The Civil Wars, Switchfoot), "Then Came the Morning" two years later with producer Aaron Dessner (The National) and 2017's "Walk Into a Storm," with Dave Cobb (Chris Stapleton, Sturgill Simpson) continuing the band's streak of working with name producers.
The COVID-19 pandemic shut down gigs and engagements for more than a year, with the group's latest album "Half Moon Light" arriving during that time, but Pipkin sees a silver lining in all that: a fourth album currently in the works that finds The Lone Bellow in a happier place. "(It's) been good for us. It gave us time to reassess why we do what we do," she said. "We found a new love for songwriting and performance and it's light-hearted, fun music we're writing," she said.
A shared love for music and performing is what pulled the band together over time and distance. She met Williams at her brother's wedding and the two ended up singing the ceremony's recessional before continuing on their different ways.
A few years passed with the Pipkins in Beijing, China after graduation from college in 2007, juggling jobs that included her teaching English as a second language, recording English-Chinese textbooks and the two performing as a duo in hotels and clubs. "We became adults then. It was an incredible formative experience," she said of their five years overseas. During that time, Williams reached out via MySpace to ask if she was interested in a performing group. Williams had found the journal writing he had undertaken after a serious injury to his wife had inspired him to go into songwriting and performing.
She took him up on the offer when the Pipkins left China for New York City. By then, Williams had paired with Elmquist, a rock guitarist and solo artist from Nashville. Pipkin and Elmquist found their voices meshed well in harmony and the trio discovered an instant musical chemistry strengthened by bonds of friendship, family, marriage and the Brooklyn neighborhood where they lived and worked. There's a parental dimension now, too, with the Williamses the parents of three daughters and the Pipkins the parents of a four-year-old.
As bookings and national attention increased, the latter sparked by television appearances and a 2015 nomination for Best Duo/Group at the Americana Music Awards, The Lone Bellow relocated to Nashville.
Saturday finds them back on the road, energized and welcoming their audiences. "Be prepared to have a good time," she said. Told about the warm September weather in Waco this week, she added to her advice. "Wear some sunscreen," she said.