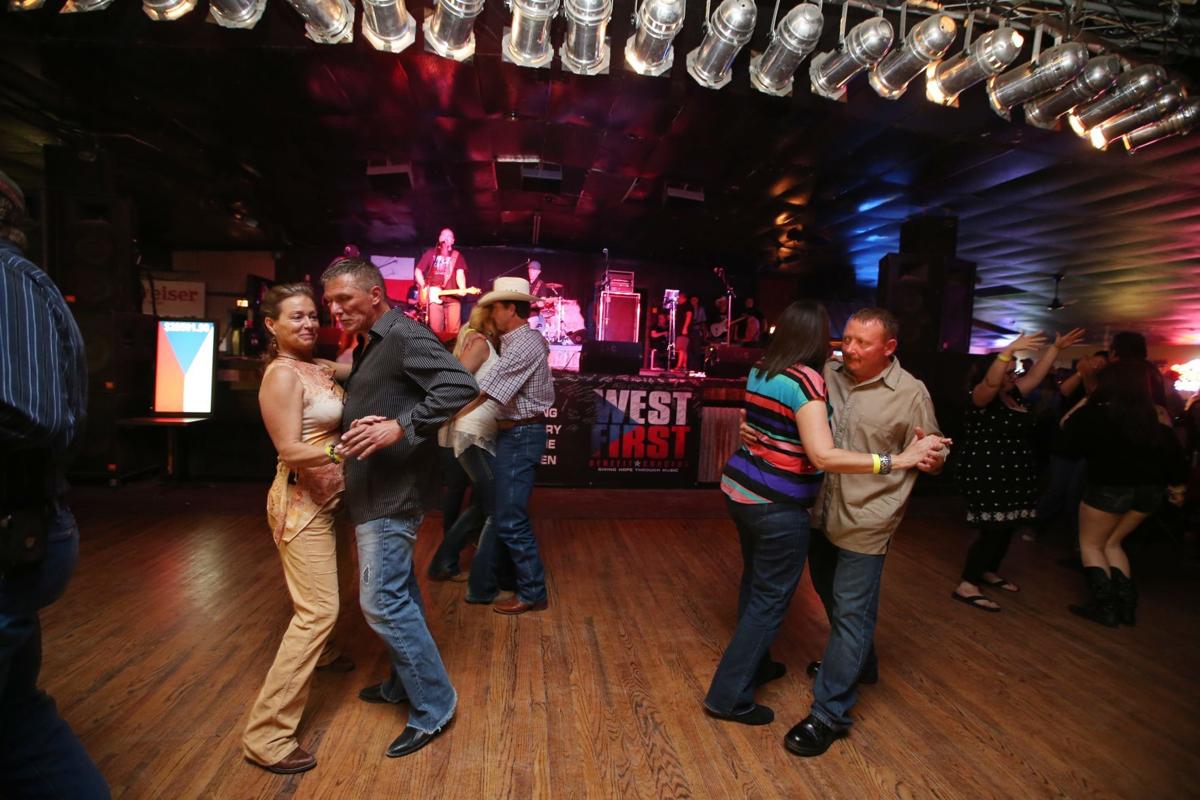 Local musicians who once threw the occasional sad song into their Friday and Saturday night sets are finding it hard to play anything but sad music these days due to state and local COVID-19 restrictions on venue openings and crowd sizes.
Many are finding it hard to play, period.
While guidelines on venue capacity, crowd size and indoor restrictions have chilled the concert scene for many, if not most, Texas touring artists, a statewide bar closure has dried up the most popular weekly venues for many local musicians, fans and dancers.
The infection precautions also have affected side gigs like weddings, private parties, business functions and more.
Some of that eased this week for Waco venue The Backyard, which found a new Texas Alcohol and Beverage Commission operating certificate with a different food/alcohol revenue ratio will allow it to reopen — with live music — this weekend.
Financial toll
For Waco-area musicians such as 43-year-old Dustin Terral, the financial toll has been building since late March, when the first shelter-in-place orders for the country went into effect.
Terral, a country singer-songwriter who's been at it since the 1990s when he played with popular Central Texas band Cherokee Rose, then moved on to work with the Melody Ranch, estimates venue closings since March have cost him some $500 to $600 a weekend and that's just in solo gigs.
His Lost Heart Highway band was gearing up to start their spring schedule in March when the shutdowns began and playing dates started evaporating. "I have not played with the whole band since New Year's Eve," he said.
He's tried to fill his schedule wherever possible, with gigs at the Tokio Store, Papa Joe's Texas Saloon, West's Playdium Pool, McGregor's 5-J Dance Hall and, this weekend, the Dead Fish Bar in Belton.
Country singer-songwriter Kayla Ray secured an affordable subleased place in Springfield, Missouri, last year and has used it as base for her travels, including periodic returns to her McLennan County roots. She was preparing for a Kansas City-area show this weekend — her first since March 13, she noted — and has found herself shifting to writing songs and doing streaming video performance in the interim.
For a performer accustomed to some 130 to 150 gigs a year, the slowdown has been a considerable change and comes after one of her most successful years, with touring coast-to-coast and a two-week run in Europe.
Still, she's aware others in the music industry and music venues have it worse than she has had. "I mean, I've played the H-E-B produce section. I'm certainly not too proud to play," she laughed.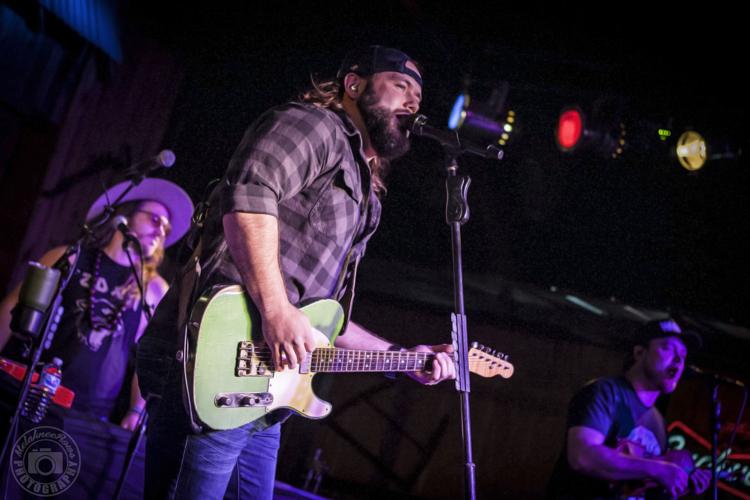 Mixed feelings
Caleb Jones, longtime bassist for the Wade Bowen Band, has spent much of the last few months sidelined at his Waco home as COVID-19 protection measures led to concert shutdowns across the country.
The band is scheduled to play this weekend in Fort Worth and he's got mixed feelings: happy to be playing again, uncertain if a crowd will show up, cautious about possible COVID-19 exposure.
"I've been on the road 13 years and for it all of a sudden come to a halt, it's very strange," he said. Jones has been playing at home and some recording on the side, stretching into acoustic guitar, piano and singing. "I'm keeping my chops up and keeping my sanity," he explained with a laugh.
He admitted he's lucky compared to others sidelined by the COVID-19 shutdowns. He's working with an established artist, which has provided a little more financial security, and he's a musician who can play studio gigs or record, unlike support crew who work in sound, merchandise or stage equipment. "They're depending on shows to get paid," he explained.
Winter in the summer
For Cameron musician and Music Association of Central Texas (MACT) vice president Casey Stanislaw, 57, the show stoppage hit just as he and his KCD Band were preparing for a breakout moment: opening for Waco country singer Holly Tucker in a May 29 show at the Lee Lockwood Library and Museum. When that show was canceled, Stanislaw and the band lost momentum for summer bookings.
COVID-19 shutdowns earlier in the year had affected the Fort Worth studio where the band had recorded eight songs for a new album. It also extended to the studio where the band had been recording.
Since then, he's staying close to Cameron — "The luxury of living in a small town is we have plenty of space," he chuckled — concentrating on writing songs and recording them with an eye to creating a new album. "It's like wintertime, basically," he said.
Stanislaw's participating in an online songwriting group that has provided interaction and creative stimulation lost with the current pause on groups and gatherings.
MACT has been active, organizing a streaming benefit in May to raise funds and food for area food banks. The organization also has upgraded its website to allow members to post information and links that might lead to bookings and gigs.
Many musicians and bar owners saw a glimmer of hope when Texas Gov. Greg Abbott reopened bars in mid-May at 25% capacity with strict restrictions on service and table spacing.
'Bars were the easiest target'
But a surge of new COVID-19 cases in the state led Abbott to abruptly shut the door again on bars on June 25. For Terral, who just had started booking gigs in late July and August for his band, it felt like a kick to the gut.
Added to that was a subsequent feeling that rules were unevenly enforced with crowded bars at some restaurants while bars that had tried to comply with state guidelines remaining closed, Terral said.
"I have a feeling the governor or the government was pressured to do something in the public eye and bars were the easiest target," he noted.
The clampdown on gigs has shown a chronic vulnerability for many working musicians: as a self-employed musician, no health insurance coverage, and with a fluctuating income due to week-to-week bookings, little in savings to carry one through extended dry spells. Terral said his daytime job installing heating and air conditioning has provided essential income, but noted that he's worked through recent injuries such as burns and broken bones without medical treatment due to a lack of insurance.
Some musicians have applied for unemployment — several interviewed for this story had gotten it or had filed for it, but asked that their names not be used — while others found as a self-employed businessperson they were ineligible.
Competition for gigs at restaurants and other venues still looking for live music has increased while some musicians are working to minimize public visibility — and crowd complaints from venues' COVID-cautious neighbors — by playing invitation-only gigs. "It's almost like the speakeasy days," Terral observed.
Jazz scene
For jazz musicians, the lack of live music venues has proven even more crucial. Guitarist Chuck Jennings has cobbled together teaching gigs with students in Waco, Cleburne and at Southwest Adventist University in Keene, and playing gigs from Fort Worth to Austin, as venues have disappeared. He pointed out, however, that musical improvisation in the moment is the essence of jazz playing and can't happen online as slight latency delays from multiple internet connections erode synchronization.
"That's the fundamental nature of how jazz happens," he said.
Like other Waco musicians, the pandemic hit after a successful year of gigs from Abilene and Waco to Dallas and Austin. "I don't know what it will look like going forward. It seems like it's pretty OK, then it shuts down again," he said.
"I think things will get back to normal, but it's not going to be the same," Stanislaw said. "(Live music) is not going to be the way it was, but there will be something and it will be fun."
Stay up-to-date on what's happening
Receive the latest in local entertainment news in your inbox weekly!