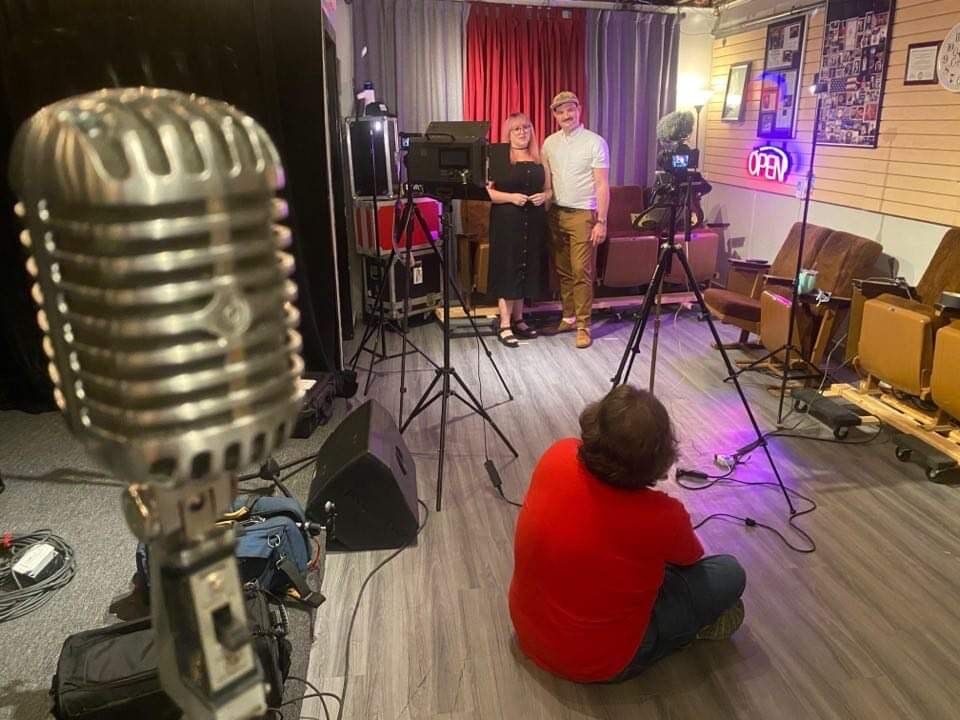 With music stages largely quiet due to COVID-19 closures and restrictions, fans of local music and musicians soon will see other ways of keeping up with the local music scene.
The Music Association of Central Texas is starting an artist-of-the-month emphasis to highlight some of its members through online video and a Spotify playlist while and the long-running video series "Texas Music Cafe," in its 23rd year, is creating a 10-episode adaptation that Waco television station KXXV-TV will broadcast on Sunday afternoons beginning Oct. 4.
The first artist profiled in the MACT series is veteran Waco guitarist Frank Exum and upcoming months will spotlight John Holt of Temple, Jonna Mae, James Stone and the Deep Sleepers, said MACT president Tom Clark. The intent of the video profiles, to be seen on the organization's website mactx.org, is to increase awareness of local musicians at a time when live performances are limited, he said.
"Texas Music Cafe: Destination Waco" will look at Waco's varied music scene with themed episodes drawing on the deep video archives of the "Texas Music Cafe," seen on television and online for more than two decades.
The 10-episode, 30-minute program, hosted by Keep Waco Loud's Katie Selman and Jacob Green, will combine live music footage with a look at a Waco restaurant that supports live music. The television series is a collaboration between Creative Waco, KXXV and on-air personality and producer Lindsay Liepman, Rogue Media Network, Keep Waco Loud and the Texas Music Cafe, aimed at showcasing Waco's live music and restaurants.
Selman said the collaboration evolved from discussions of ways the city could promote the local entertainment scene as a newly designated Music Friendly City.
"Texas Music Cafe" founder and director Chris Ermoian welcomed the way the long-running local/Texas music show, built on more than two decades of live performance footage from Waco and across the state, could continue to promote live music.
Ermoian is assembling the episodes, with themes connecting music styles and restaurants. "Burgers Almighty," the first episode, features performance footage of Willie Nelson, Billy Joe Shaver, Rodney Pyeatt and Jeremy Lynn Woodall with The Backyard.
"Chicken Fried" marries country music from the likes of Pat Green, Holly Tucker, Thomas Csorba, Emily Gimble and Kristen Kelly with George's Restaurant. Other future episodes will focus on rhythm-and-blues, classical, rock, jazz and hip-hop, he said.
"There are a lot of good people coming together for this," he said.
Stay up-to-date on what's happening
Receive the latest in local entertainment news in your inbox weekly!