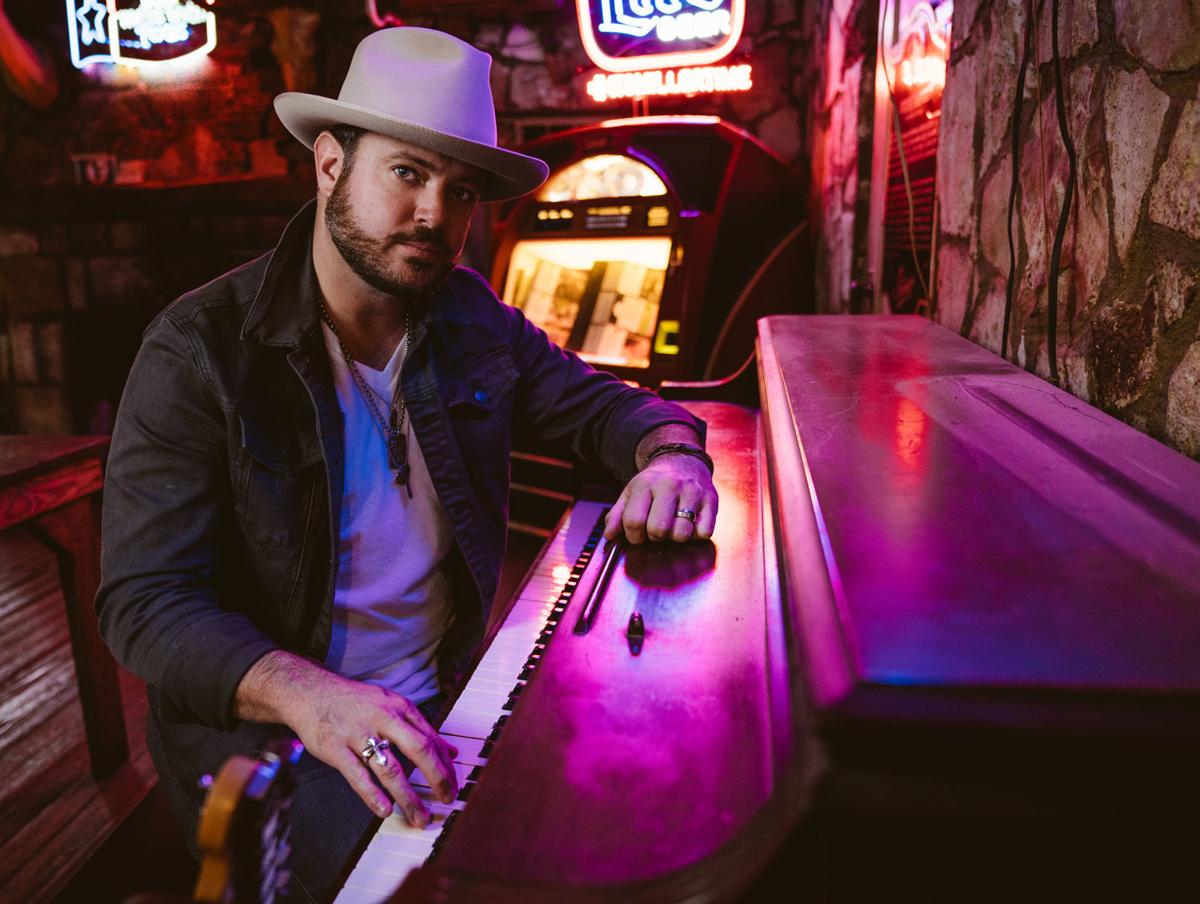 As familiar as Waco audiences are with Texas country singer-songwriter Wade Bowen's shows and concerts over the years, Friday's appearance has a shift in gears for the Waco native.
He's returning to town with an acoustic trio rather than his usual full band, a sign of these COVID-19 times where some venues are still closed while others operate with limited audiences and new distancing protocols.
"I've been doing this a lot lately because of the situation we're in," he admitted in a phone interview on his way to join fellow Texas country performer Jack Ingram for a private gig in Dallas. With smaller payouts due to smaller crowds and with more logistical complications with larger bands, including a larger risk of coronavirus exposure, it makes sense to go small when he can and he's thankful of places where he can still play.
"I commend those guys at The Backyard for doing the extra work to get back open," he said. There's even a glint of silver in the downsized show: People will be able to hear his lyrics better. "It'll be a smaller crowd, a listening crowd."
The New Braunfels resident arrives in Waco with a new project released last month, a six-song EP appropriately named "The Waiting." It's four songs that appear on past live albums, but which were never recorded in a studio, plus a new song Bowen wrote with Brent Cobb, "Fairest Lady," and a favorite Phil Collins cover, "I Wish It Would Rain Down."
While waiting for venues and stages to start opening back up, Bowen got his distanced band members to work on retooling the songs for recording and is pleased with the result. "We did an EP during this downtime to keep from going crazy," he said. "It seemed like the perfect time to do this. It was just a fun project to do."
Bowen had been active livestreaming music earlier in the pandemic slowdown but has backed off to keep from wearing out those audiences, though he found their interest encouraging. "People were still wanting music," he said.
Shows and gigs are starting to pick up, but the operative word is slowly. Not only did the pandemic shutdowns kill spring and summer touring schedules, the bread-and-butter for most established live bands, there's no quick pickup in business this fall to start making up some of the losses. Asked if there's any planning started on his annual Bowen MusicFest, which was canceled this year due to COVID-19 precautions, Bowen gave a verbal shrug.
"Every day it's a new day. We're kinda at the mercy of our city officials, our state officials and governor. You can't make any plans," he said. Still, if there's a way back to a new normal, Bowen plans to find it.
"We finished up a new record, writing about the times we're in. I don't know when it's coming out, but you can't sit around and do nothing," he said.
"I assure you, we're slowly coming back," Bowen said, emphasizing the adverb. "We're still struggling, still hurting pretty good." And while people are turning out for the few live shows Bowen and his bandmates are able to do, there's a different feeling to it all. "I think (the audience) is like us. They're not quite sure how to react ... They're asked to sit at a table and not get wild and crazy."
Stay up-to-date on what's happening
Receive the latest in local entertainment news in your inbox weekly!