Josh Peck stars in Disney+ series adaptation of beloved Tom Hanks buddy-cop movie.
Plus, watch the first act of 'RuPaul's Drag Race All Stars' Season 6.
The pair are searching for perfect husbands in the Amazon Prime series, written and directed by Emily Mortimer.
What do you do with an undergraduate degree in cultural geography? If you're writer Jeffrey Paul King, you create a series about a high school…
Stand-up comedian Iliza Shlesinger stars in and writes a "mostly true" romantic-comedy love story with a twist. "The Blacklist" wraps its eigh…
Some new faces on "Sesame Street" are bringing more diversity as the children's show released an episode featuring a family with two gay dads.
In some cases, the spinoff became a smash hit of its own. In others, it quickly faded into obscurity.
Stacker explores the 100 top-rated TV shows of all time. The shows with the highest IMDb score are ranked the highest, with #1 being the best …
Cast member Nina introduced her brother and his husband, as well as their daughter, to Elmo and his friends as they celebrated Family Day on t…
'Fatherhood,' 'Good on Paper' and more new movies for every mood.
Rose Byrne has a good idea how actors playing Marvel superheroes must feel.
Sure, you remember Jack LaLanne, moving vehicles with brute force. But who else got the heart pumping during the 1970s and 1980s?
Looking for something to watch with the family? Check these reality series, docs, and dramas on Prime Video.
Frank Bonner, who played a brash salesman with an affection for polyester plaid suits on the TV comedy "WKRP in Cincinnati," has died. He was 79.
Frank Bonner, star of 'WKRP in Cincinnati,' dies at 79.
Apple's dark comedy sees psychiatrist Rudd insert himself into the life of patient Ferrell.
A millennial favorite returns with the Paramount+ reboot of "iCarly," revisiting the influencer in her 20s.
Learn more about AMC Networks' platform for the best of Black storytelling.
For Captain Picard Day, Paramount+ also released a new poster for the series starring Patrick Stewart.
NBC's "The Blacklist" promises answers to long-simmering questions, and Hulu's "The Handmaid's Tale" wraps its grueling fourth season as FXX's…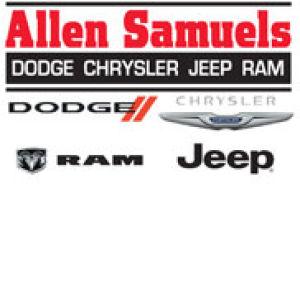 Allen Samuels Chrysler Dodge Jeep Ram l Waco TX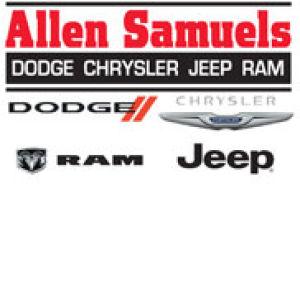 Allen Samuels Chrysler Dodge Jeep Ram l Waco TX
Now that Lil Dicky has a bigger slice of success his neuroses are off the chart.
HBO's "Revolution Rent" documentary follows the son of Cuban exiles back to his family's home country to direct a production of the groundbrea…
Take a look at the best comedy TV shows of the '70s.
They'll be joining Kate Mulgrew in the upcoming Paramount+ series.
If Clea DuVall had been able to take her cat to therapy, she may not have written "Housebroken," a new animated series on Fox.
If much of today's streaming menu looks familiar, it's because many series have advanced to a sophomore season, including the buzzy internatio…
As the pandemic recedes, so do our TV-watching hours. Here are 12 new series worth your time this season