SACRAMENTO, Calif. (AP) — California on Friday lifted some coronavirus restrictions on outdoor sports and entertainment venues, clearing the w…
As the weather across the country warms up, outdoor activities will become more attractive to people looking to find ways to get moving.
The NASA Perseverance rover has taken its first drive on Mars, traveling about 21 feet and doing a little spin across Jezero Crater. And that …
NASA provides an update on Perseverance rover's "firsts" and milestones so far, as well as what's next.
You've installed your home security system, but are you getting the most out of it? Here are four easy tips to keep your home extra safe.
I have been presented an unbelievable number of questions about winter damage following the February cold spell. I'm going to devote this enti…
An 18-wheeler from Tyson Foods delivered a to-go order Thursday before the roosters crowed, barreling into the Guess Family Barbecue parking l…
One way to celebrate spring's arrival (and your strength for making it through winter) is to make a cocktail that complements the season's bea…
The trick to a healthy late-night snack is to choose one that's filling enough to satisfy, but light enough to prevent a calorie surplus. Here…
Shrimp gets a Thai twist in this recipe when marinated in lime, ginger and cilantro, and then it is threaded onto skewers for grilling.
While many "light and fresh" salads leave you hungry in an hour, this one is different, all thanks to quinoa. 
Ever wanted food from your favorite restaurant without actually having to go there? This week's recipe roundup features five easy copycats of …
I have been presented an unbelievable number of questions about winter damage following the February cold spell. I'm going to devote this enti…
Q: The grout line between my kitchen granite countertop and the tile backsplash has cracked for the umpteenth time. Each winter the crack appe…
A couple of weeks ago we wrote a column about real estate taxes and real estate tax escrows. Most homeowners pay their property tax bill via a…
Q: You co-authored an article a few years back about a homeowner that faced a seller that hid defects in their home. In the article it mention…
We're here to break down what household surfaces and items actually need cleaning every day and what can wait for another day. Buzz60's Chloe …
Shopping for their first home in New Jersey, Alyse Storzieri and her boyfriend Robert Engel faced a tough market. So when they found a house t…
Shopping for their first home in New Jersey, Alyse Storzieri and her boyfriend Robert Engel faced a tough market. So when they found a house t…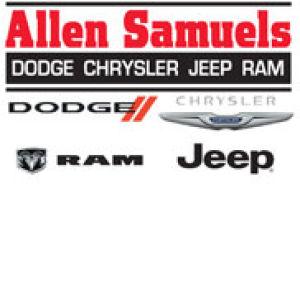 Allen Samuels Chrysler Dodge Jeep Ram l Waco TX