Opening ceremonies for the Summer Olympics were scheduled for Friday in Tokyo, Japan after a year of delay due to COVID-19. Every Olympics res…
History is like an expedition. Each generation helps chart the journey with its twists and turns, and each picks up where the other left off.
Disaffected young evangelicals and those who left the church describe an out-of-touch institution not in line with their political beliefs, a …
When I was young, I didn't use the word "blessed." I thought it seemed shallow and artificially religious, something you say to sound religiou…
In 1787 the future of the fledgling United States hung in the balance. The Articles of Confederation that had been adopted at the end of the A…
Mooreville United Methodist Church's 108-year-old sanctuary building went up in flames against a night sky in February 2019, but with a rebuil…
A couple years ago I wrote about Fred and Ethel, two robins that built their nest on a low-lying limb in the tree outside our front window. Th…
Last month, at 50 years and 11 months, Phil Mickelson became the oldest golfer in history to win a major tournament when he won the PGA by 2 s…
Saturday's Juneteenth Parade may make a change in direction from last year's parade, but it continues another direction from last year: moving…
Rev. Hannah Coe will preach her first sermon as the senior pastor of Calvary Baptist Church in Waco Sunday.
Last week we made our first road trip in more than a year, a thousand-mile round trip to Santa Fe at the foot of the Sangre de Christo mountai…
The way the Rev. Tynna Dixon tells it, she did not find out she would be the first African American pastor at Waco's First Methodist Church un…
A number of years ago I attended a conference at the Harley Davidson factory in Kansas City. A number of pastors and church leaders assembled …
Last year I planted a rose bush in our garden, a knock-out rose that produces fragrant deep red blooms. Winter came, the flowers faded, and th…
For much of the world, 2020 was more of a nightmare than a dream. The physical, emotional and economic struggles brought all the nations of th…
"Are the Children Well?" was the question United Way of Waco-McLennan County staff asked as they embarked on a seven-month mission to evaluate…
Summer camp 2020 for many meant family activities and time largely inside and at home, because of COVID-19 restrictions — in other words, not …
My aunt once asked me if there will be animals in heaven. Perhaps it is a good question to ask during this season when pets have played such a…
Countries around the world set aside a special day for mothers. It is celebrated on the second Sunday in May in the U.S., Canada, New Zealand,…
When Highland Baptist Church members talk about burdens being lifted and debts being paid, an estimated 300 McLennan County households with me…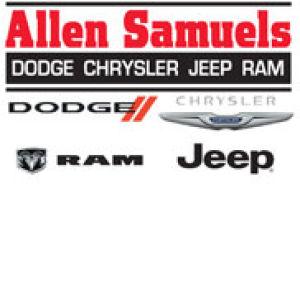 Allen Samuels Chrysler Dodge Jeep Ram l Waco TX
It has been a long hard winter. We have hunkered down and worn our masks to survive COVID-19. Like the disease, winter has resisted letting go…
This Sunday evening the world will watch the Academy Awards. It is an odd year, with most theaters closed during COVID-19 and many productions…
Last week Prince Philip died at age 99 after 73 years of marriage to Elizabeth. They met when she was 13 and he was a dashing young naval cade…
Most of our conversation, it seems, revolves around our bodies and money: how we look, how to stay healthy, how to remain young, how to become…
Different people did different things to cope with COVID-19. I wrote a book. "We Beheld His Glory, A Novel" will be launched this week on Amaz…
See 26 images captured by AP photographers in March, as springtime ushered in a host of religious holidays and festivals observed by the faith…
Emily Snook is the daughter of a Southern Baptist pastor. She met her husband, also a pastor, while they attended a Southern Baptist university