Sam Houston has come a long way from the days of picking cotton.
Investors talk about "risk" and "risk tolerance." A few years ago, even the most conservative of investors could expect to receive a return of…
A truck arrived Monday afternoon in Lacy Lakeview after logging more than 1,600 miles, carrying a load of beverages and snacks for those in ne…
Federal authorities have scheduled an execution date for a former Killeen gang member who was sentenced to death 20 years ago in the carjackin…
We bought a rocking horse for our son on his first birthday. It was simple and sturdy, made of unfinished wood. That was 42 years ago. Over th…
St. Mary of the Assumption Catholic Church, the "Mother Church" of Catholicism in Waco, is celebrating its 150th anniversary Sunday, maintaini…
I grew up in central Texas with huge pecan trees that shaded our house in summer. When the leaves fell in fall they left behind bare branches …
Baylor University's Truett Seminary will stretch its umbrella this fall with the creation of a House of Wesley Studies and the addition of a s…
I stepped up to the counter and handed the cashier my twenty-dollar bill. She glanced at me, lifted the bill up to the light, squinted and exa…
In the 1980s, the movie "Top Gun" with Tom Cruise was a hit. It left an impression on many a young man, including Ron Bates of China Spring. …
New beginnings are always exciting: weddings with candles and flowers, beautiful bridesmaids, handsome groomsmen, laughter, toasts and dancing…
This Saturday we celebrate the Fourth, a uniquely American holiday. No other nation has a holiday quite like it. No other nation on earth has …
Experts are predicting a surge in mental health problems in the wake of the pandemic. There is no doubt that we will see increased PTSD as wel…
I don't remember when I learned the Pledge of Allegiance to the American flag. I guess it was sometime before I learned to read or write, prob…
The world gives us plenty to worry about.
Perhaps you have heard the story of the church that was incensed because a local bar opened across the street. Knowing nothing else to do, the…
Five years ago I wrote about Sandra Bland, a 28-year old black woman who changed lanes in Waller County, Texas, to allow an approaching patrol…
We have entered a new era unfamiliar to us all. We are greeted by family, friends and strangers wearing masks everywhere we go. Some masks are…
What happens when reality does not meet our expectations?
Every May, when trees splash green lawns with shade and wildflowers fill the air with fragrance, we celebrate one of the significant rites of …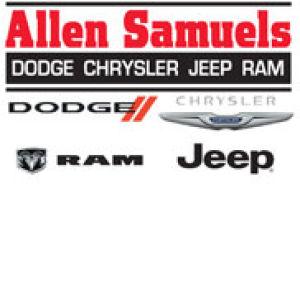 Allen Samuels Chrysler Dodge Jeep Ram l Waco TX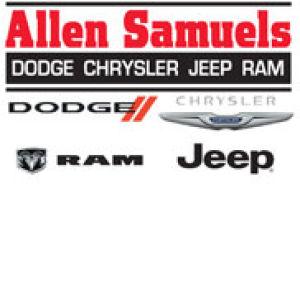 Allen Samuels Chrysler Dodge Jeep Ram l Waco TX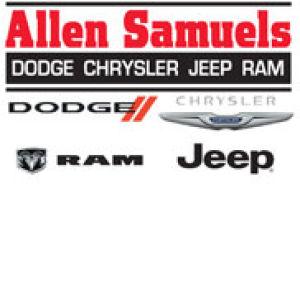 Allen Samuels Chrysler Dodge Jeep Ram l Waco TX
Muslims throughout the world are celebrating the holiday of Eid al-Fitr, a celebration at the end of Ramadan. Here's an introduction to this i…
Children are found on every continent in every culture. Without them the human race would be doomed to extinction. They fill the air with laug…
A strange thing has happened in our neighborhood. Two months ago we barely knew most of our neighbors. We would recognize familiar vehicles le…
Maybe our gardens will save us during this Caronavirus crisis. Most of us are going crazy trying to "shelter in place." We are bored, lonely, …
Normally, the May 1 "Day of the Indoctrinator" ceremony attracts Valley of the Dawn members from across the globe. This year's a little different.